I've been compiling this list of some of my favorite Wellington area restaurants and cannot wait to share it with you!
It's hard to find a great place to eat. It doesn't have to be big nor does it have to be fancy. The restaurant needs to have delicious food, clean (obviously), and have great service.
I think I could eat sushi everyday. Fish is brain food, right?! The first time I ate at Kabuki was at their Palm Beach Gardens location which isn't far from home, but was SUPER excited when the Wellington location opened up.
The lunch special is one of the best I've come across in a long time. Their "You Pick Two" menu has something for everyone. AND it's available 7 days a week! For $12.95 you can choose an entree (pad thai, fried rice, etc.) and one of the sushi rolls listed OR two of the sushi rolls listed. You also get your choice of miso soup or salad.
The staff there knows us when we come in – we very rarely deviate from our "usual". R likes the panang curry with shrimp and chicken and the spicy tuna roll, with a salad. I opt for the miso soup, buddha's delight with steamed tofu and a tempura JB roll with tuna in lieu of the salmon and soy paper instead of the seaweed. Oh, and a side of ponzu sauce.
Happy Hour specials are amazing as well. From 3:00 – 6:30 p.m. choose from a special menu offering $4 glasses of wine, specialty cocktails for $6, select rolls for $5 and appetizers starting at only $4. Did I mention that Happy Hour at Kabuki is EVERY day also?!
Location: 2465 South State Road 7, Wellington
I was first introduced to Trophy Room a few months back when the philanthropy I volunteer for had a fundraiser. The light bites were great and the private room was perfect the perfect spot for what we needed. This Wellington area restaurant is actually in the heart of Wellington and is a true hidden gem!
I was later invited to check out the full menu and was very impressed! Soon after, I planned a date night with another couple who enjoyed the food as well.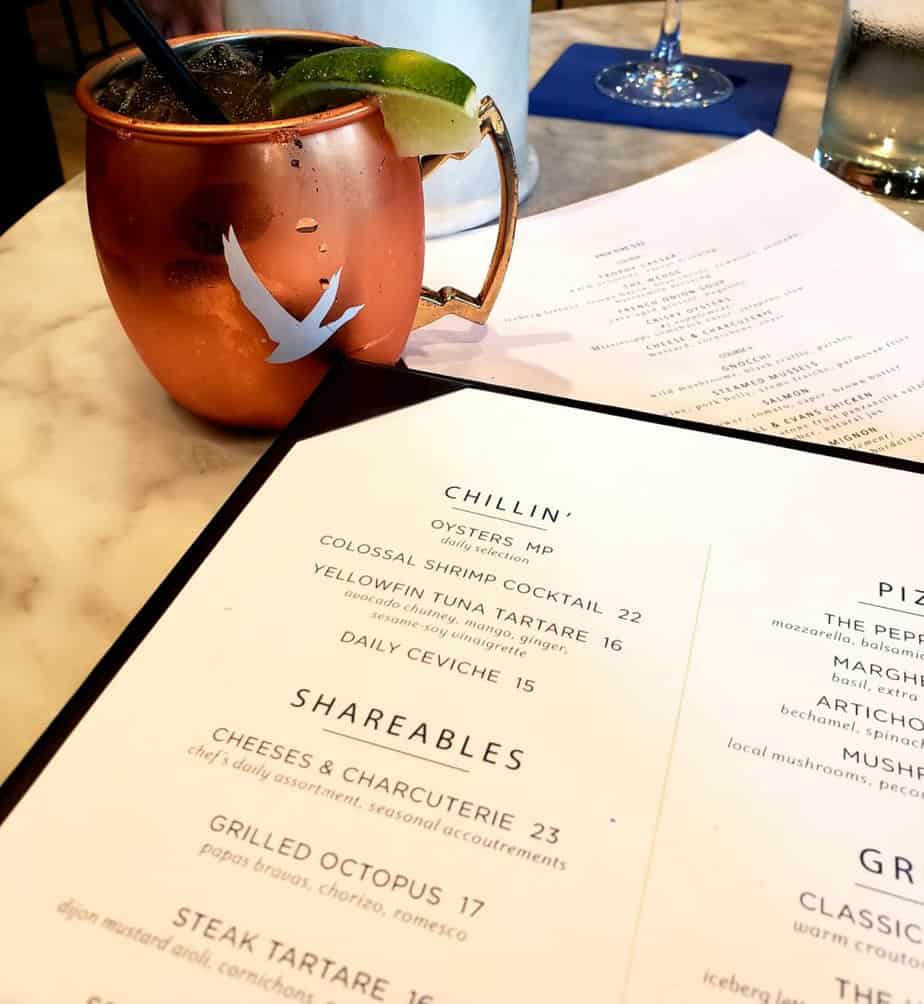 Happy Hour offers specials on wine by the glass, light bites, and snacks between 4:00 p.m. and 7:00 p.m. daily. Tuesdays happy hour additions include $1 oysters and $8 glasses of Veuve Clicquot.
Get 1/2 off bottles of wine and 20% off the reserve list on Wednesdays.
I haven't yet experienced their brunch but have heard great things about it. Enjoy a bottomless mimosa, spritz, or curated cocktail and then choose something from their savory, sweet, steak & egg, greens, or handheld menu options.
Location: 12300 South Shore Blvd., Wellington
Cha Cha is a hidden gem and I was very hesitant on including it in this restaurant guide because I want to make sure I get a table when I go there. Sharing is caring, and I want the owners to continue to do well, so here it goes…
There are literally 7 tables in the entire restaurant. It's first come, first serve and each table seats max 4 people (some only 2). R introduced me to Cha Cha and for at least two months after that we had lunch there once a week. The ramen is that good.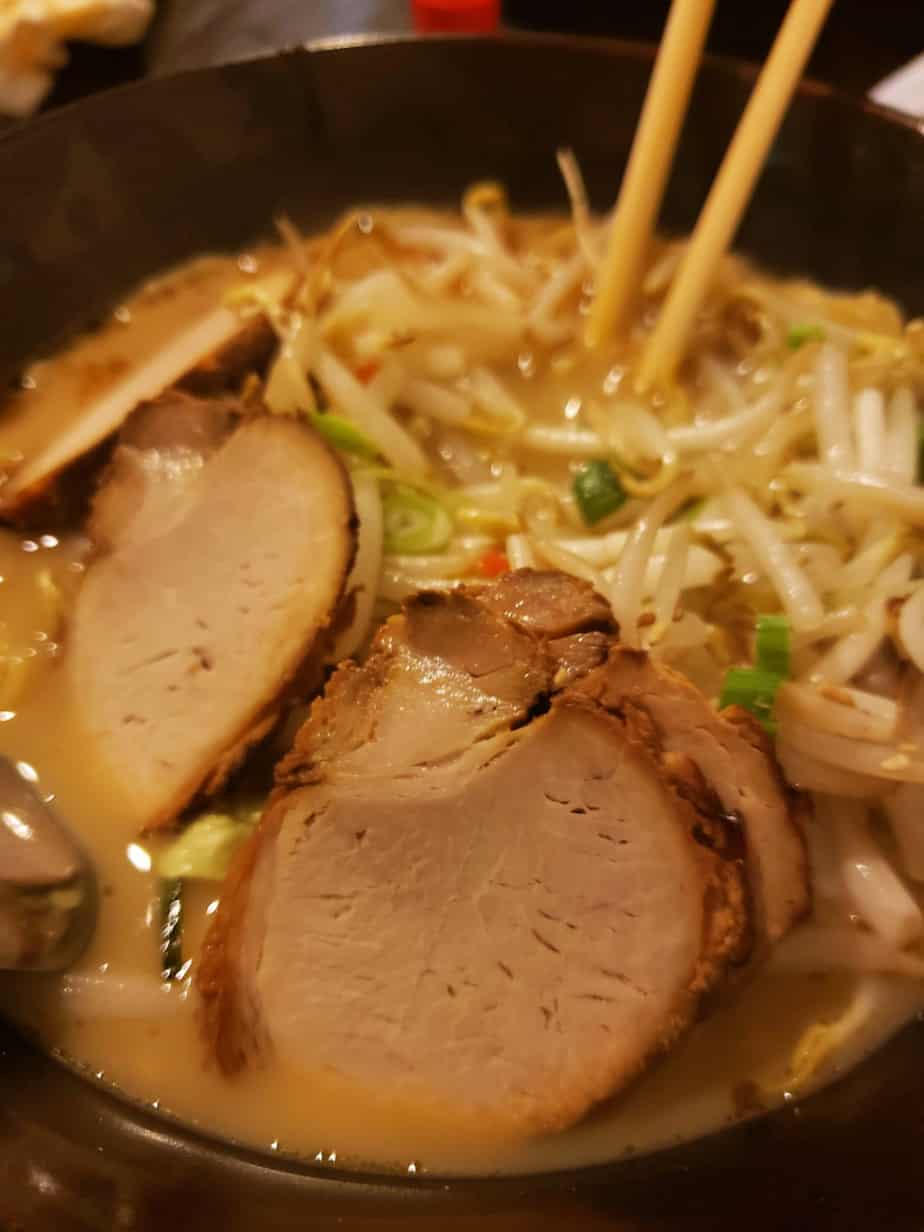 I've eaten at my fair share of ramen restaurants and think that this is the best ramen I've ever had. I've tried ramen in Hong Kong, Las Vegas, here locally…nothing matches the tasty broth, the crunchy veggies…I'm getting hungry writing about it.
Location: 155 State Road 7, #108, Royal Palm Beach
If you're looking for one of the Wellington area restaurants that has a little bit of everything, I recommend you check out Kaluz. Located on the outskirts of the Mall at Wellington Green, Kaluz reminds me of a Houston's with their specially selected menu items.
Two items of note are the artichoke appetizer and their Danish Ribs. Kaluz's kids menu offers the usual suspects – cheeseburger sliders, chicken fingers, macaroni and cheese (N orders this minus the panko bread crumbs on top), and requisite pasta with butter sauce.
Happy Hour offers up special priced small plates and beverages – probably not the most budget-conscious of Happy Hours, but the bar is usually hopping!
Location: 2025 Wellington Green Drive, Wellington
One of my neighbors introduced us to this gem and I couldn't be more appreciative! Grand Lake is the most legit Chinese Food this side of New York. Anything we've ordered has been absolutely amazing.
The first time we went, our neighbors ordered a large variety of the dim sum – one was better than the next. My absolute favorites are the crystal shrimp dumplings, fried taro, and shu mei.
Main entrees of note include shrimp with lobster sauce, char shu pork, young chow fried rice, peking pork chop, and baby bok choy with garlic sauce. I am sure there are many other main entrees that are equally as delicious and would love to hear what your favorites are!
Location: 7750 Okeechobee Blvd, #6, West Palm Beach
If you're looking for the closest resemblance to the New York bagel then you need to check out Strathmore Bagels. Get ready to wait for a table on Saturday and Sunday mornings, but I assure you it is worth the wait.
Omelettes are flowing over the plate's edge. Their matzoh brie challenges your bubbie's. The appetizing is super fresh and perfectly sliced.
Every Sunday R heads over there for our Sunday brunch needs. It is the one day I will break the "non-gluten" rule for either their everything bagel or a perfectly created bialy.
Location: 4095 State Road 7 Suite N, Lake Worth
When friends used to ask me where we should go for dinner I would tell them, "Anything but Indian" UNTIL I went to Taste of India.
The menu consists of dishes using the finest seasonal produce with all dishes perfect for sharing. I'm a bit obsessed with the chickpea salad, chicken tikka, shrimp kabab masala, and eggplant bhartha but am not opposed to try the other options on my next visit.
The service is great – the wait staff is very friendly and a great source for recommendations. If you're vegan – no worries, as there's quite a variety of options to choose from.
Location: 7750 State Road 7 #11, West Palm Beach
If you have any favorite dining spots in Wellington or the surrounding area, I would love to know about them! Please comment below and I'll be sure to check them out.