Once Summer starts, along with the sunshiny days, comes the time when my schedule goes completely awry.  Gone are the days of scheduled wake-ups, after-school scheduled sports practices and games, and so on.  Mornings start a bit later and with more of a relaxed aura.  This translates throughout the day and into the evenings too.
I couldn't remember the last time my hubby and I had an official date night – a night sans kids, planned out perfectly.  When I was asked to review a local restaurant, I immediately thought "Date Night!" and the dinner reservation was made.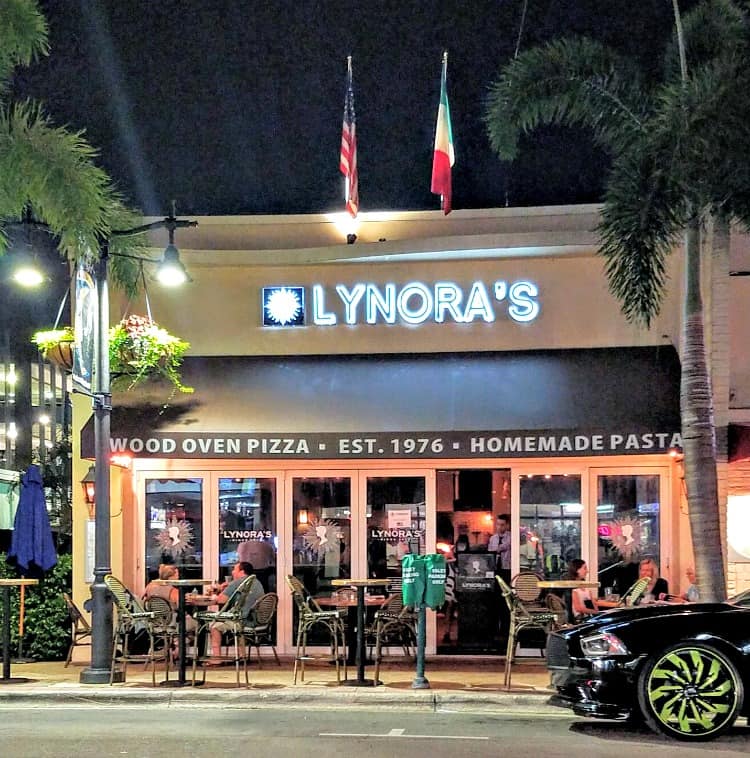 Date Night!
Downtown West Palm Beach is one of our go-to places with and without the little ones.  The streets are lined with shops, restaurants, bars and night clubs – a perfect place to go for family time or in our case – date night!
I don't think I'm exaggerating when I say that as soon as the babysitter arrived, we were in the car and on our way in about 5 minutes.  (Thankfully we have an awesome babysitter that our boys love, so there were no teary eyes.)
Once arriving at Lynora's Kitchen, we were shown to our table where we ordered a beverage and perused the menu.
My husband, the epitome of a foodie, kept blurting out dishes that he'd like to try.  This is not a common occurrence as he is usually quite picky.
The General Manager, Robert McGrath, introduced himself to us and inquired if we'd like to order straight from the menu or let the kitchen craft our meal.  Totally into surprises, we opted for the latter and couldn't wait to see what landed on our table.
The History of Lynoras Kitchen
Lynora, whom the restaurant is named after, is the grandmother of the owner, Angelo Abbenante.  Angelo opened this restaurant with Lynora's traditional Italian recipes and the kitchen management of Maria, his mother.  BUT this isn't where the story really began.
In 1974 Maria and Raffaele immigrated to the United States from Ponza, an island off the coast of Italy, and sold pizza by the slice in Lake Wroth, FL.  In 1976, they opened Lynora's Restaurant using her mom's recipes, and thrived for the next 35 years – noted as the Best Italian Restaurant in South Florida.
Years later, after closing the restaurant and going into retirement, another opportunity reared its head to serve delicious meals – hence Lynora's Kitchen.
Back to the Meal
First to arrive from the kitchen was a Fruta de mar salad – super fresh shrimp, calamari, crunchy celery, squid, and crab.  It reminded us of one of our staple Christmas Eve dishes but with a twist as it had arugula (which you may see in our seafood salad next Christmas Eve…), which added another layer of flavor.
Next up was homemade burrata with prosciutto, arugula, and avocado.  The burrata was so smooth and tasty – I enjoyed every last bite!
Homemade Pappardelle pasta with duck, porcini mushrooms, and shaved parmigiana in a brandy sauce with truffle oil, known as Pappardelle All' Anatra, followed.
The next dish was outrageous, both in taste and presentation.  Made using the latest cooking techniques in Italy (Maria just returned from her latest trip), the branzino, shrimp, clams, calamari, and mussels are cooked wrapped with in cellophane – known as cartoccio.
Room for Dessert?
With little to no room left after this amazing four-course meal, out comes a homemade whipped lemon sorbet with homemade limoncello (made by Raffaele).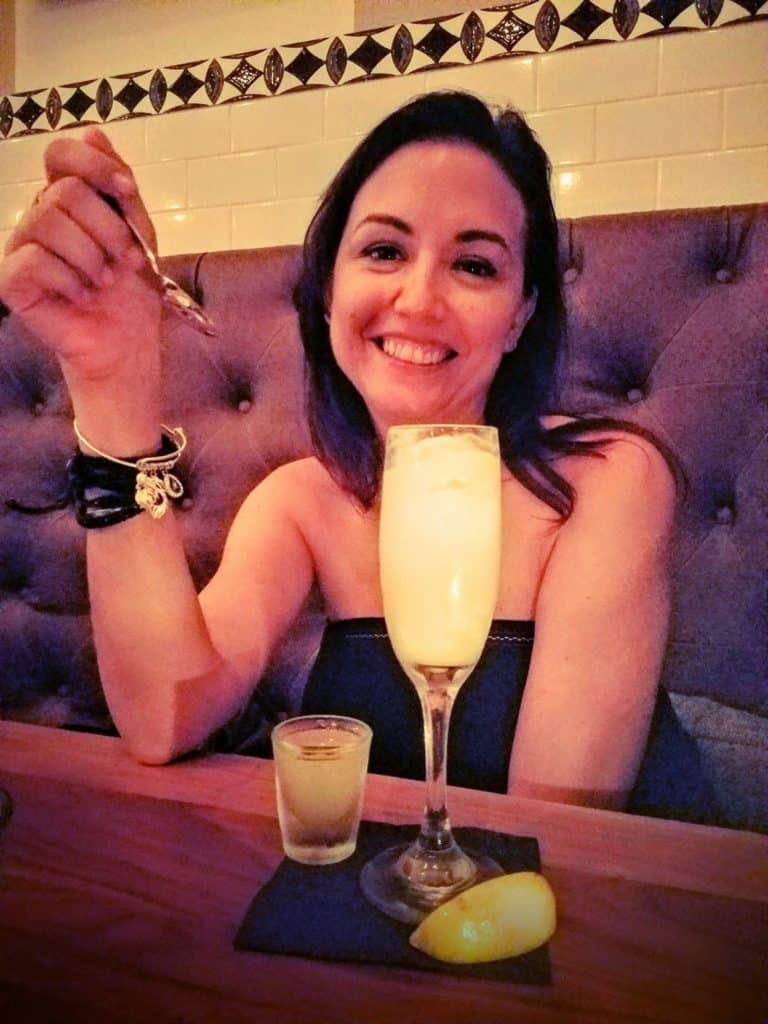 But wait…after that they brought out the most delectable homemade tiramisu and espresso.  I am not usually a fan of tiramisu but savored every last bit of my half!
This eating experience was top notch.  Each course was artfully prepared in what Mama Maria said was "made with her heart" -and you could truly tell.  (BTW, I wanted to hug her when we had the honor of meeting her, but thought that it may seem odd.)
If you are ever in the South Florida area and craving Italian food with a bit of a modern twist, I implore you to try Lynora's Kitchen.  Everything is so fresh with organic vegetables – there are no canned tomatoes here.
Planning a party or corporate event?  Definitely check out their private room upstairs.
Looking for the coolest place for brunch?  Sundays at Lynora's are known to be packed from front to back.  There are a DJ spinning and an awesome vibe, along with the delectable food – it's a no-brainer!
Check out Lynora's Kitchen online at http://www.lynoras.com.  Take a peek at all of the happenings on their Facebook page!