Last night we had a special treat for dinner. I was invited to preview Isla & Co. – a super cool eating spot tucked into Grandview Public Market in downtown West Palm Beach. 
ISLA & CO
Owned by two New Yorkers by way of Australia, this is the first of, I feel, many of restaurants of theirs that will debut in Florida. I learned that initially the duo were looking in the South Beach area for their first location, when they were clued into checking out West Palm Beach, and its surroundings. (They are opening one in South Beach shortly.)
Two years later, Isla & Co has arrived. And the atmosphere is elevated yet understated, with cool, clean vibes. The preview menu offered a little bit of everything. Inspired by Australian coastal cuisine with influences from SE Asia and Europe, the menu Isla & Co. reflects just that.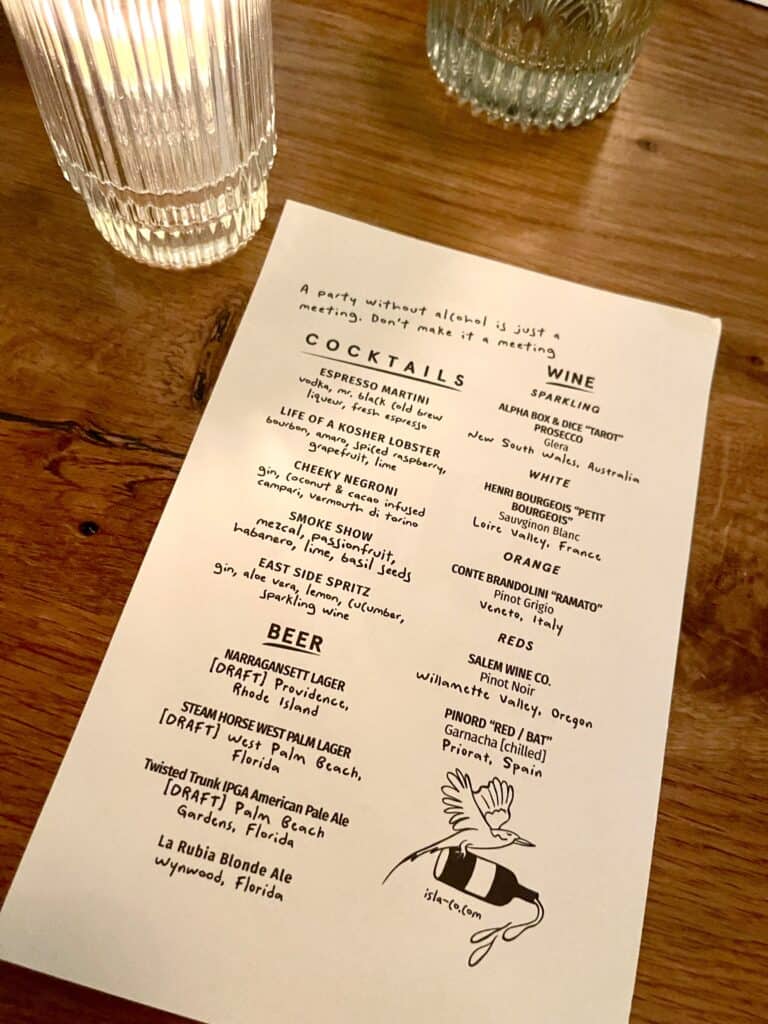 We started off with cocktails, of course! I opted for the Life of a Kosher Lobster – bourbon, amaro, spiced raspberry, grapefruit and lime – whereas my dining partner chose Smoke Show – mezcal, passionfruit, habanero, lime and basil seeds.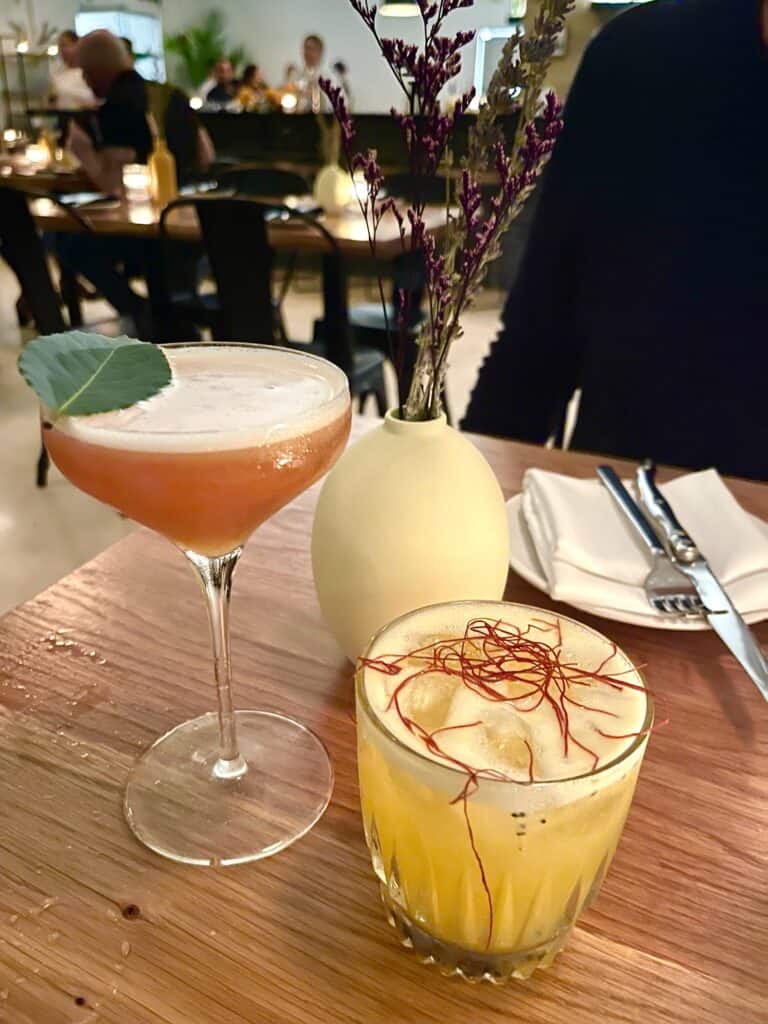 The Life of a Kosher Lobster was sweet but not too sweet and came with an endearing backstory to its name. I personally love when there is character and meaning connected to aspects of the menu offerings.
Smoke Show was a tasty combination of smokiness and sweet. Mezcal is hot these days, and combine with the ingredients in this cocktail I can see why!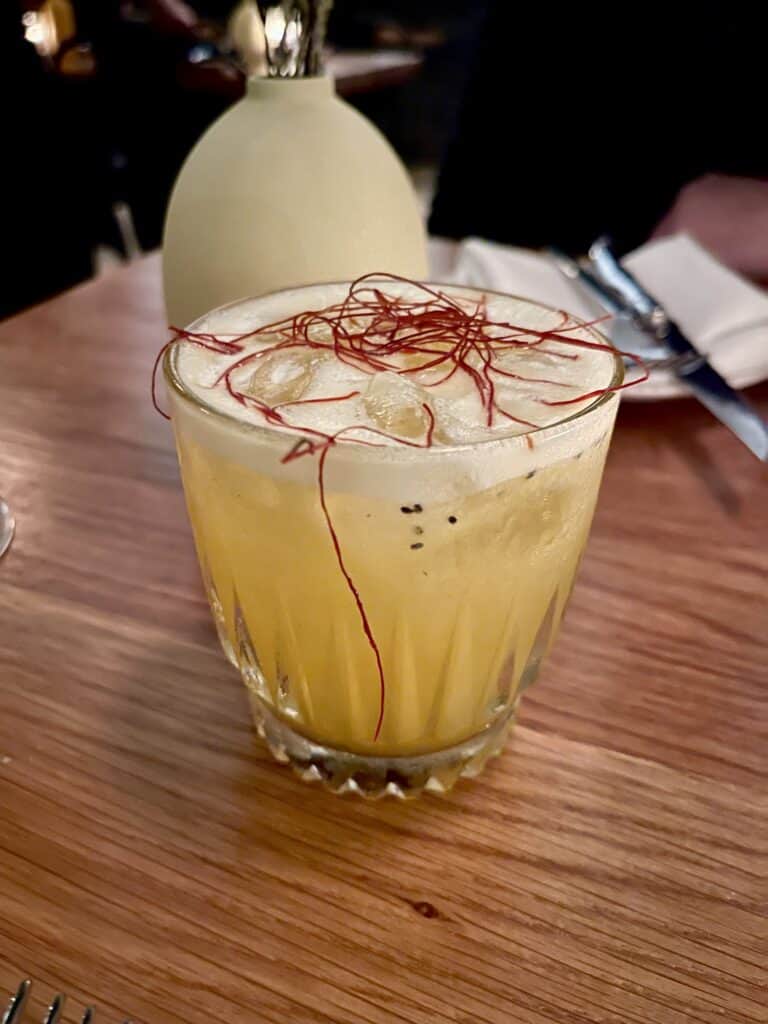 LET'S EAT!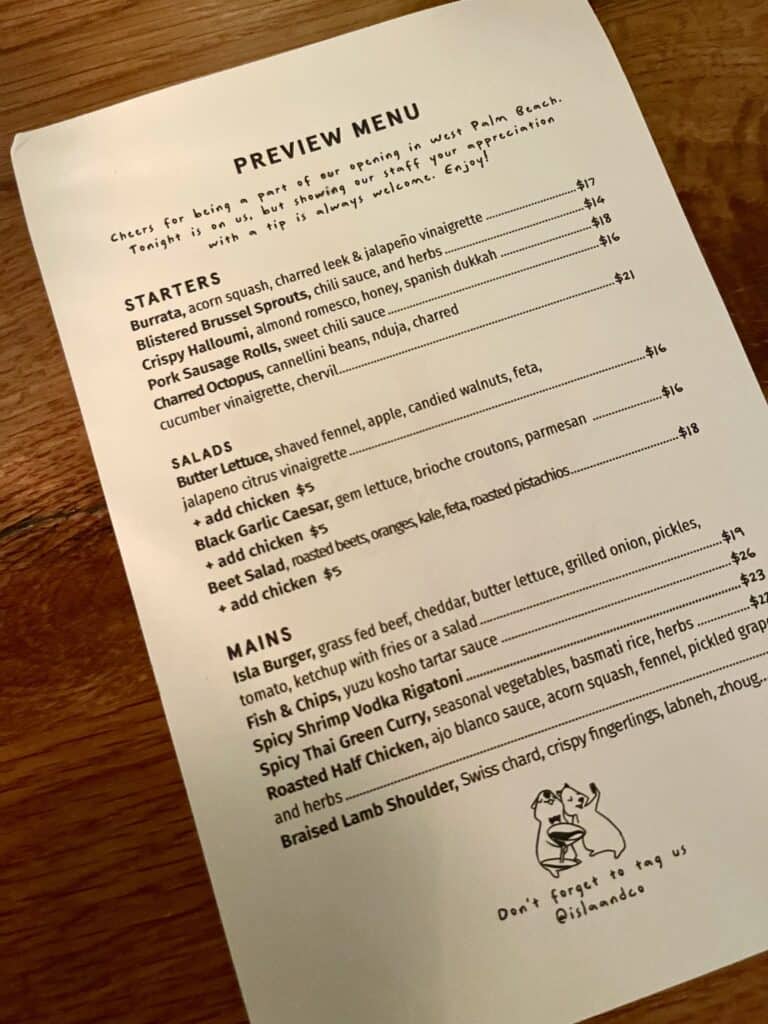 For starters, we ordered the Black Garlic Caesar and Charred Octopus – both dishes I would order again. The Caesar was light, and I enjoyed the brioche twist on the crouton. The octopus was cooked to perfection, with the cannelloni beans serving up a nice kick of heat.
We, of course, had to try the Blistered Brussel Sprouts and someone has an affinity for sausage rolls, so we tasted them as well. The brussels sprouts did not disappoint, and the sausage rolls paired with the chili sauce were really good.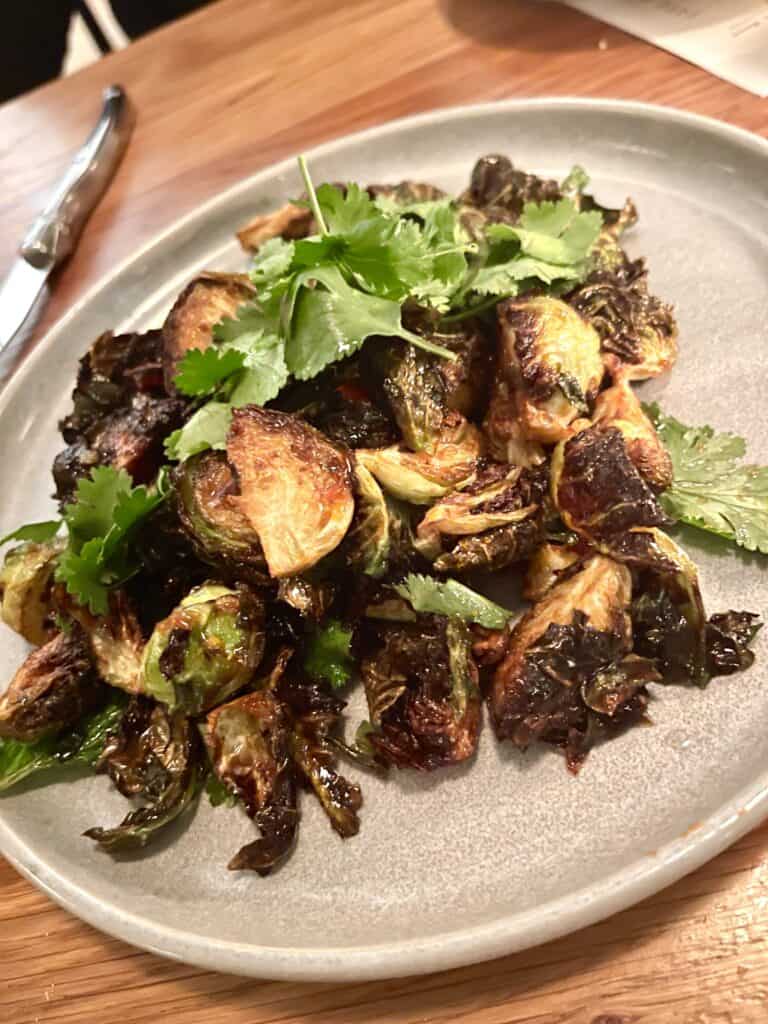 Next round of drinks included an Espresso Martini. Did you know that Australia is known for their coffee beans? This martini was surprisingly light, not overly coffee, flavored but deliciously full-bodied.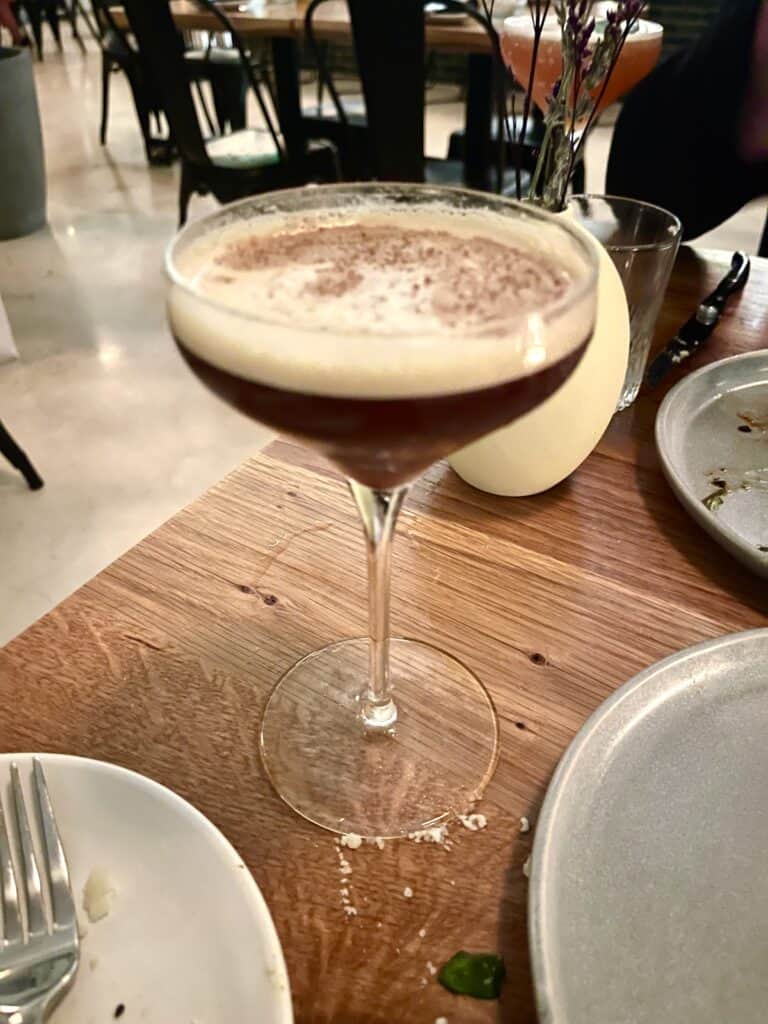 For our main courses, I tried the Roasted Half Chicken with ajo blanco sauce (my first time trying Ajo Blanco sauce, BTW, and actually really liked it). He ordered the burger as he loves himself. A self proclaimed burger expert.
The final cocktail, East Side Spritz, included a fave drink ingredient combination – gin and cucumber. Super refreshing, it went down rather easily.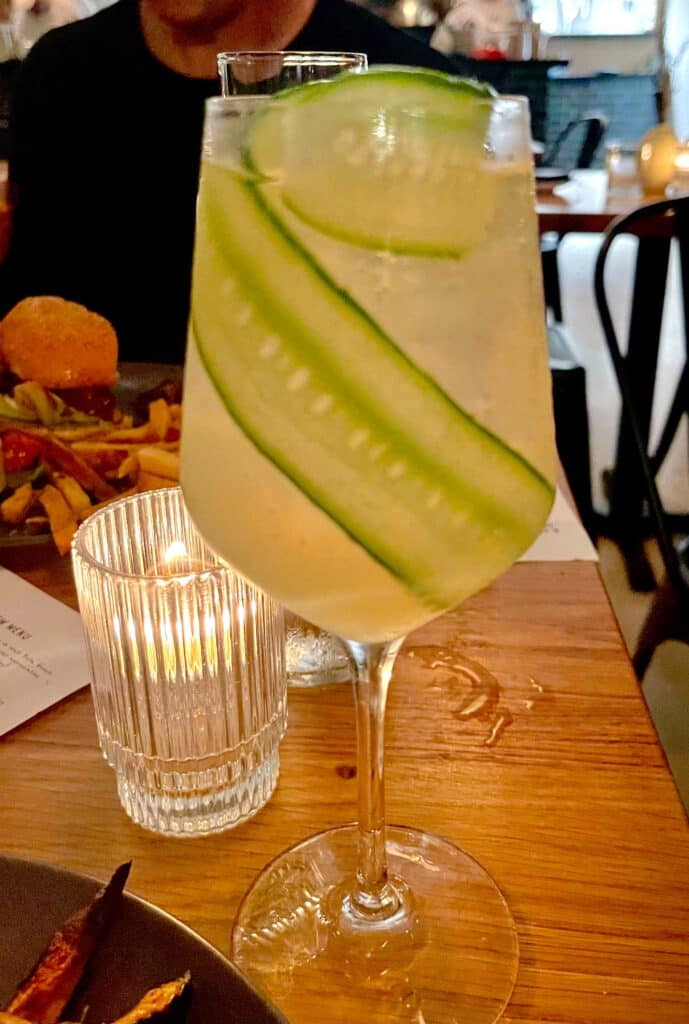 We didn't have the opportunity to try any of those desserts, but if I did, it would most definitely be the sticky date pudding.
Aside from dinner, Isla & Co offers brunch ( my favorite meal of the date lately) and lunch. It opens to the public on January 12, so check your calendar, grab your girlfriends or beau and schedule some quality time at Isla & Co.