Since my boys are forever online, I have been researching online safety tips.
February 11th is Safer Internet Day. Initially started in Europe in 2004, Safer Internet Day (SID) is a campaign to help create a safer and better internet.
By celebrating the positive power of the internet, the Safer Internet Day slogan of "Together for a better internet" encourages everyone to join the movement, to participate, and to make the most of the internet's potential to bring people together.
Back In The Day
It amazes me how different a world I grew up in than the world my boy is in today. Internet wasn't a "thing" when I was little. We were SO excited when we got our first home computer, a Commodore 64. I played my Barbie game with gusto every moment I could.
Now, our kids couldn't do their homework without access to the internet. Whether it is for typing up their work (I remember when I had to first use a word processor for a school paper), or researching the facts (my boys don't know what the Dewey decimal system is), everything has been morphed by technology!
I am grateful to have had the opportunity to ask Theresa Desuyo, Digital Family Expert at Qustodio, a few questions about online safety and how we, as parents, can go about making sure our kids are safe.
THERESA'S ONLINE SAFETY TIPS
What is the best way/technique to start a conversation with your child about online safety?
I always suggest starting the conversation before giving kids access to a phone or internet, to establish guidelines at the get-go. It helps create an environment of communication between child and parent, making it a natural process.
Talking to kids can sometimes be intimidating or sometimes more natural, not to talk at all to avoid conflict. Still, if it becomes part of everyday life, everyone will become more comfortable with the dynamic. We don't want children to feel like parents don't trust them, so it's essential to have an open and honest flow of communication about the internet and digital device usage.
We suggest that parents be open about benefits and the potential threats that kids may face online, which can include cyberbullying, extortion, or inappropriate or malicious content. The focus of the conversation should center around how kids can handle any situation that should arise building that digital resilience needed in today's digital reality.
Primarily, we think that it's essential that kids understand potential online risks and feel comfortable speaking with an adult should they encounter anything that makes them feel uncomfortable.
What are the signs that cyberbullying may be occurring?
For any parent worrying that their child may be a victim of cyberbullying, they should look out for the following behavior:
Increase In Computer/ Cellphone Use:

If they are being cyberbullied, they will have their computer or phone glued to their side. They will always be refreshing the page to see if any new comments have been posted.

Drastic Change In Physical Appearance:

A common side effect of depression, kids, will put less effort into their appearance. Some will even make drastic changes to dissociate from themselves.

Avoidance of Social Interactions: A secure

sign to look out for, kids will avoid interacting with their classmates and 'friends' at all costs if they are being cyberbullied.

Anxiety/ Depression:

If cyberbullying is ongoing, children may develop depression and anxiety. A few symptoms include physical illness, lack of interest, excessive exhaustion, loss of appetite, and isolation.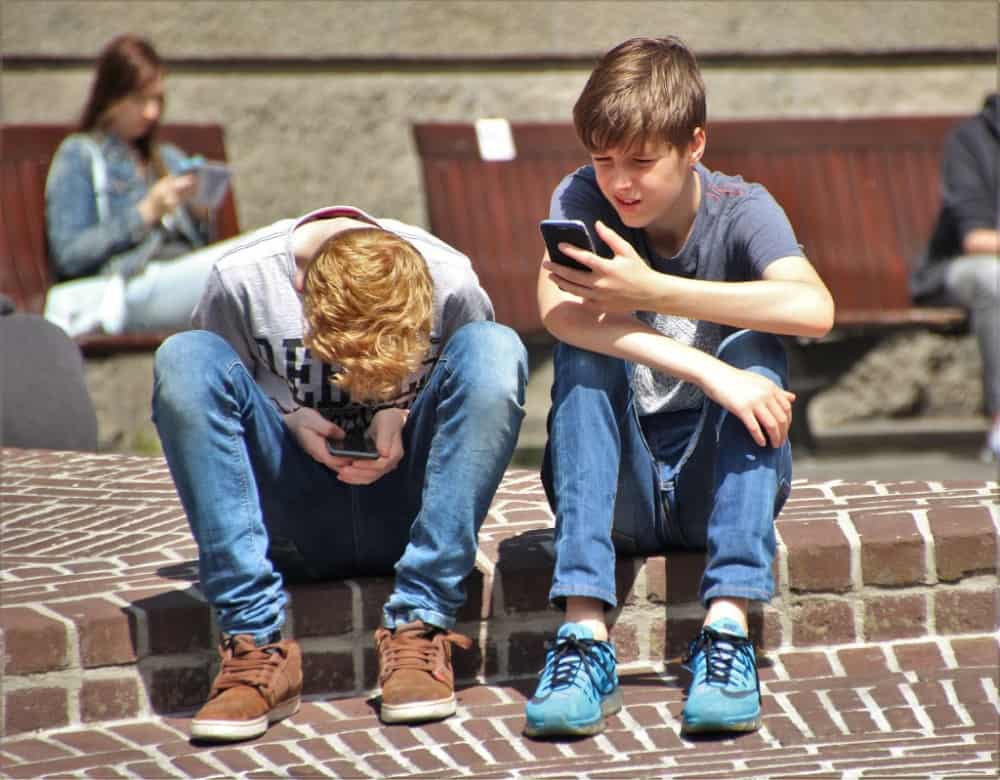 What can parents do to ensure safety when their child is online?
We always recommend having an open dialogue. Discuss the possible dangers for them to understand better why you are choosing to monitor their usage and that you are not 'spying.'
I would also suggest downloading a parental safety app like Qustodio. Using a safety app allows the child the freedom to be able to use any app without having their parent looking over their shoulder. Protected devices can be managed remotely, avoiding having to set up rules or configure anything directly on the child's device. While parents get the reassurance that if anything alarming occurs, they'll get notified in real-time.
I hope your children have never had to deal with cyberbullying, and that these online safety tips are useful!
I'd love to hear about any tips you have to open up a conversation with kids about online safety – please comment below. Also, if you have any online safety tips questions for Theresa, please leave them in the comments!