Before we travel anywhere, we scout out the best of the best restaurants.  I'm not speaking of the most expensive, but the most raved about.  Our trip to St. Augustine was no different!  Keeping in mind that we were traveling with our boys, we searched for family-friendly St. Augustine restaurants that offered the usual kid fare.  Check out our three favorite spots and be sure to comment below if you have any yummy places you'd recommend in St. Augustine!
HARRY'S SEAFOOD BAR & GRILLE
Back in 2006, the hubby and I took a little vacay to St. Augustine minus the kiddos for our 3rd anniversary.  We stumbled upon Harry's and loved the food so much, we bookmarked it as a definite stop on our next visit.  This time around we dropped off our luggage at the hotel and went straight to Harry's.  Located right across the bay in historic St. Augustine, this gem of a restaurant has a charming courtyard coupled with amazing food and service.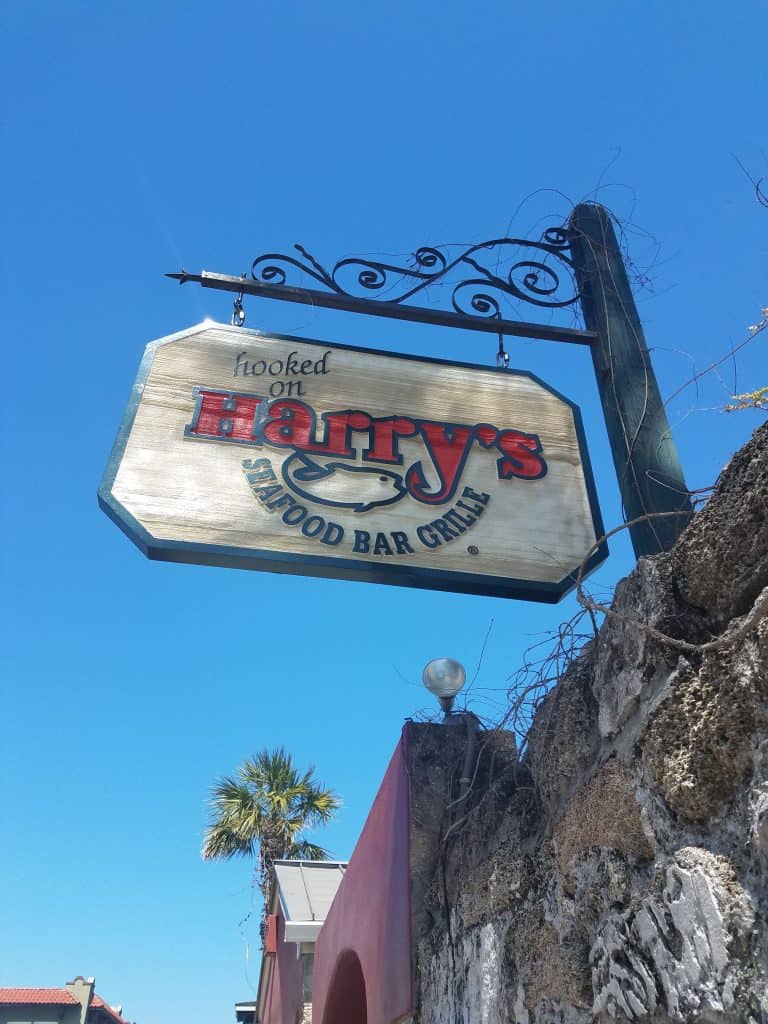 Knowing that Harry's encompasses the flavors of New Orleans, I had to order their po' boy – and I am so glad I did!  If you are new to po' boys, it is a handheld sandwich that consists of french bread with shrimp (or oysters or catfish) with lettuce, tomato and pickles.
The po' boy was definitely enough to fill me, but I had to try the Oreo beignets.  C'mon – oreos fried in "beignet" batter, topped with white chocolate bourbon sauce and chocolate syrup.  O – M – G.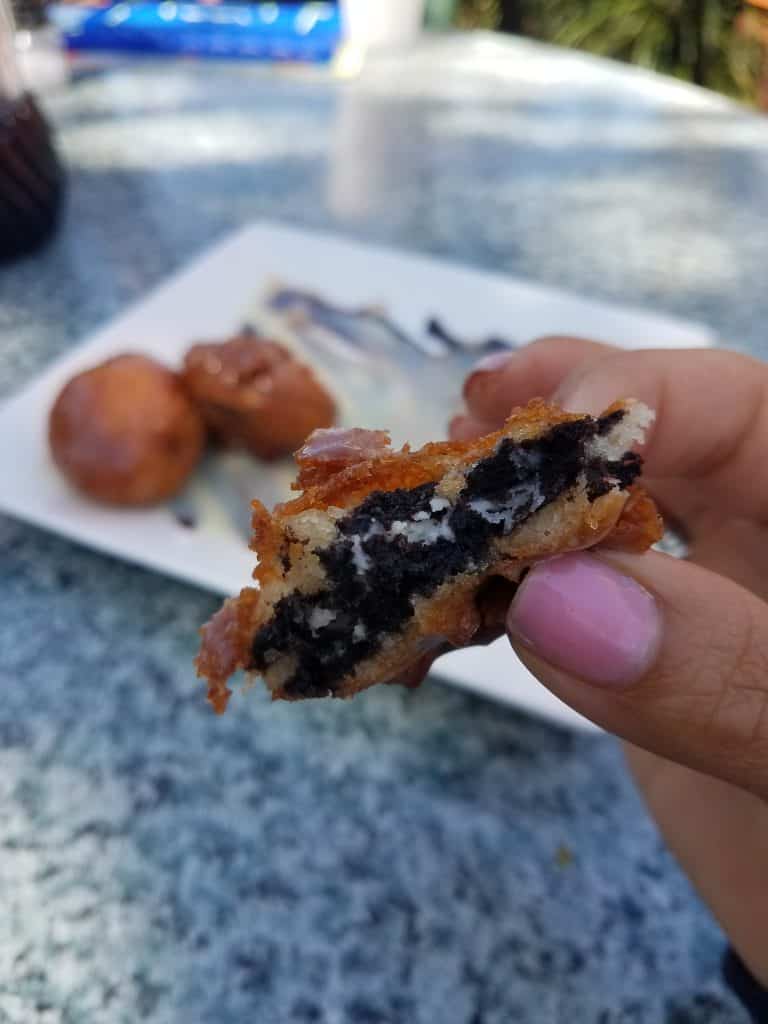 The boys chose their usual – macaroni and cheese and chicken nuggets and were super happy with their decisions.  Dishes range in price from about $10  – 30.  The attire is casual.
PIZZA TIME
Located right on St. George Street in historic St. Augustine, Pizza Time is a New York-style pizza joint.  The long line coming out the door made our decision for lunch that day very easy.  Once inside, it reminded me of the old school pizzerias from when I grew up in New York – the red booths and the brick all added to the New York charm.
It was hard to decide which slice to choose as there were at least ten different gourmet choices aside from the standard cheese that my boys opted for.  After hemming and hawing, I chose the Chicken Cacciatore slice and R ordered a white slice and then a white with mushrooms.  The slices were huge and so delicious!
They only accept cash as payment, so make sure you hit the ATM before getting on line.
The price range is under $10 and the attire is casual.
COLUMBIA RESTAURANT
Whenever we travel and are in close proximity to a Columbia Restaurant, we know where we're going for at least one meal.  We've frequented the location in Celebration, Florida during many visits to Orlando's Disney World, and loved visiting the original in Ybor City when we went to Tampa for Spring Break last year.
The paella can't be beaten.  The sangria, both white and red, are amazing.  Their 1905 salad made tableside – the best!
Columbia is also located on St. George Street in St. Augustine.  The decor is comprised of a mix of hand-painted tiles, fountains, and chandeliers.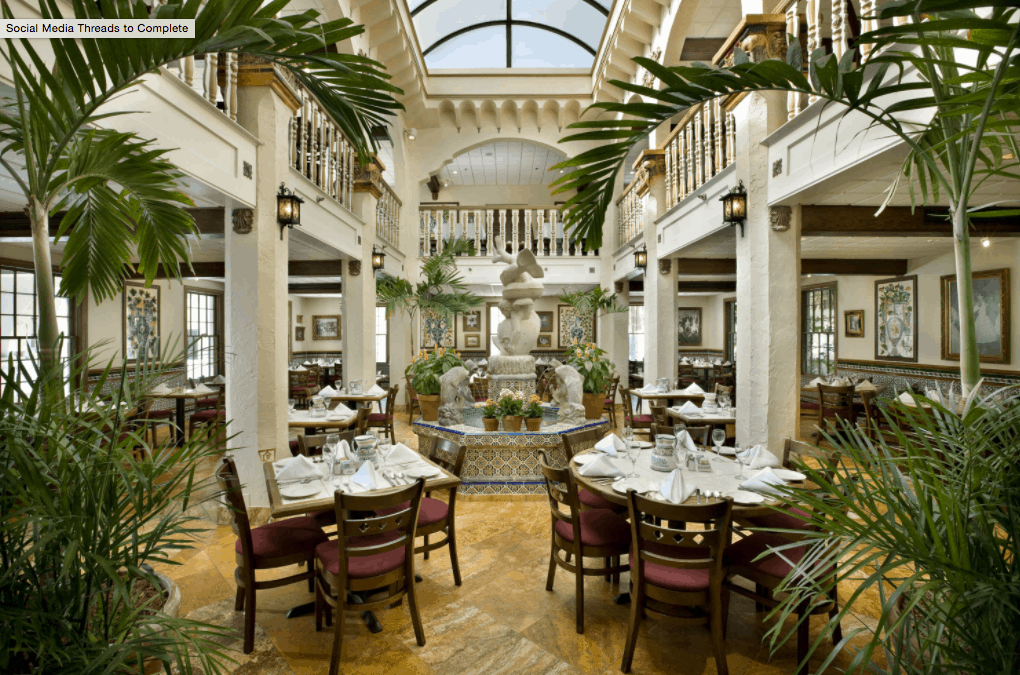 The warm bread served once seated was a favorite for my little guys.
Their children's menu offerings hit the spot while the extensive Spanish/Cuban offerings on the main menu made it hard to pick just one entree!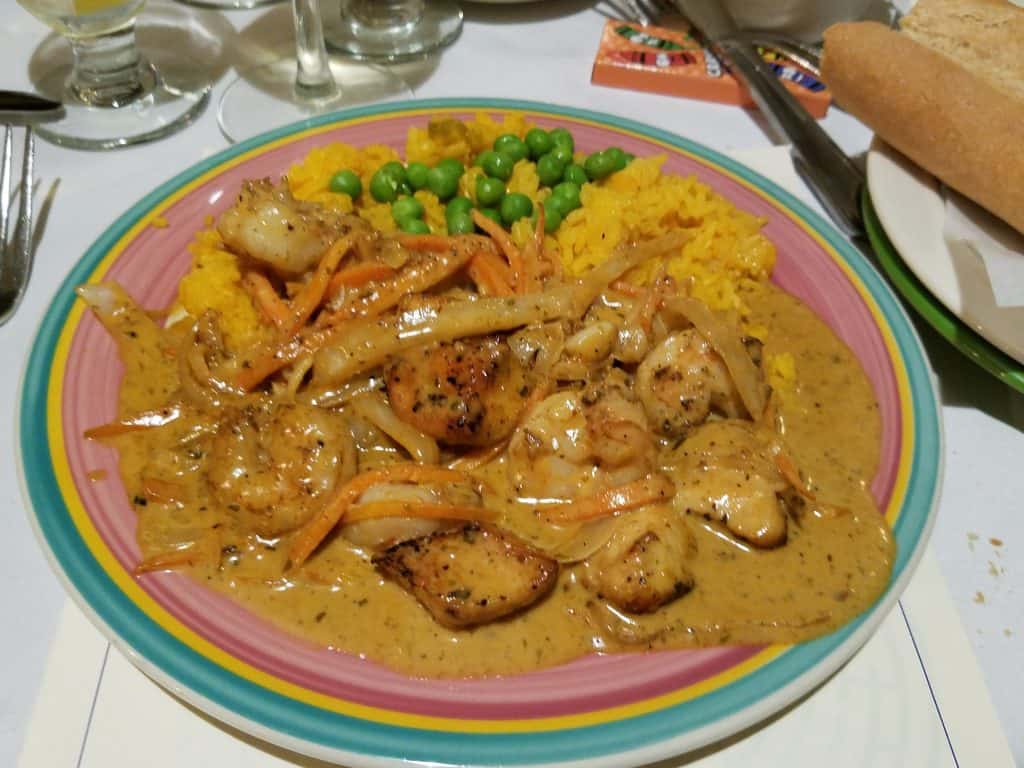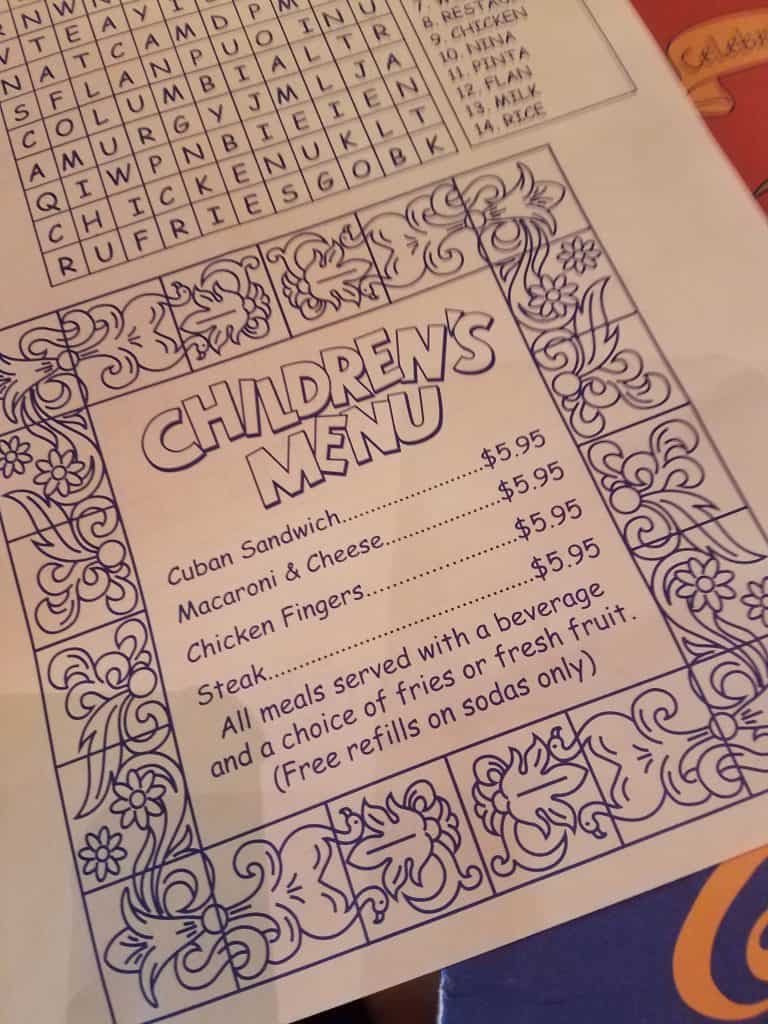 I definitely recommend making reservations as the place gets packed!  I also recommend bringing a bit of patience, as it took some time to get our food (both nights we visited).  Once the food arrived, we quickly forgot the wait but it is something to keep in mind when you're dining with kids.
Dishes range in price from about $10 – 30 and the attire is casual.
Other St. Augustine Restaurants
There are so many other dining options to check out in St. Augustine.  I noticed a lot of places as we walked down St. George and along the bay that I'd like to try next time we visit.  There was a bit of every type of cuisine, some cool bars, a Le Macaron (we visited a few times), and more!