What better way to end a week of birthday celebrations than with the pièce de résistance – dinner at Ariete – a Michelin starred "New-American" dining experience nestled in Coconut Grove.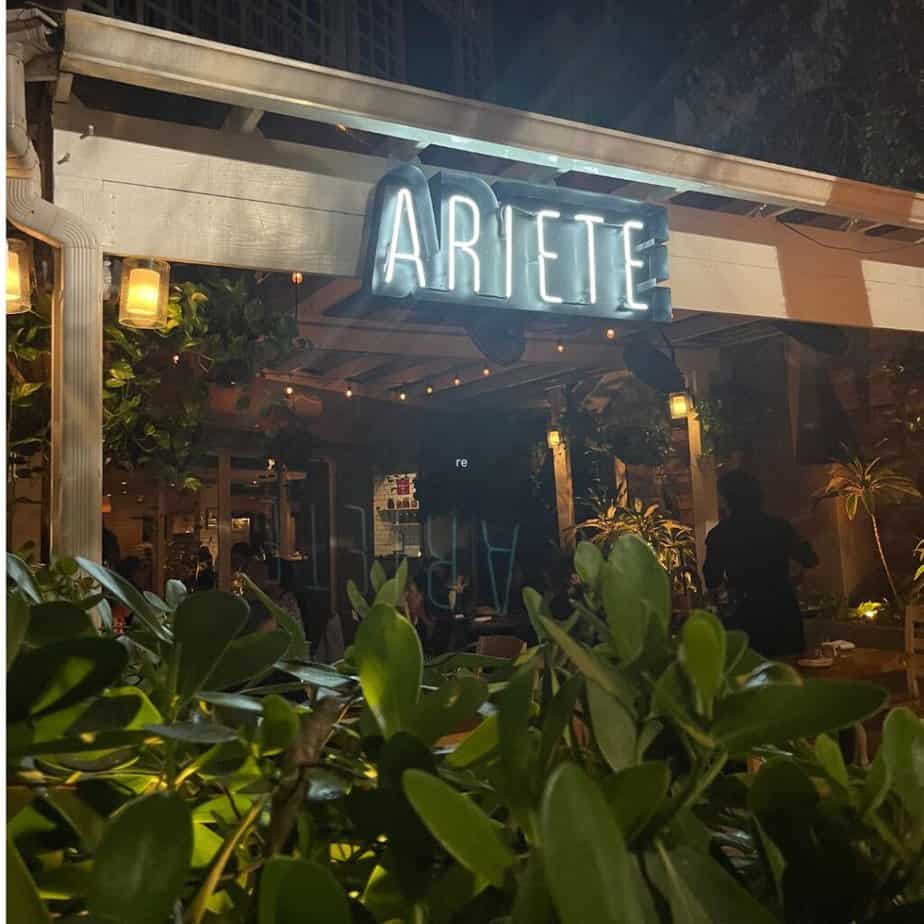 Ariete – The Menu
There are two experiences to choose from – Canard à la Presse Rohan Duck for Two, Versos Censillos (tow tasting menus to choose from), or a la carte.
We started with North Star Cocktails – a cool take on the traditional Old Fashioned – rye, french brandy, coffee bean banana (liquor), and bitters, served alongside cocoa topped espresso beans. The slight banana flavor really made the drink (as did the espresso beans pairing).
For an appetizer we chose a dozen of the wood grilled oysters – 6 bone marrow butter and 6 sea urchin butter. My favorite of the two was the bone marrow butter oysters – I didn't even need to squeeze the perfectly charred lime on top – they had the perfect amount of flavor.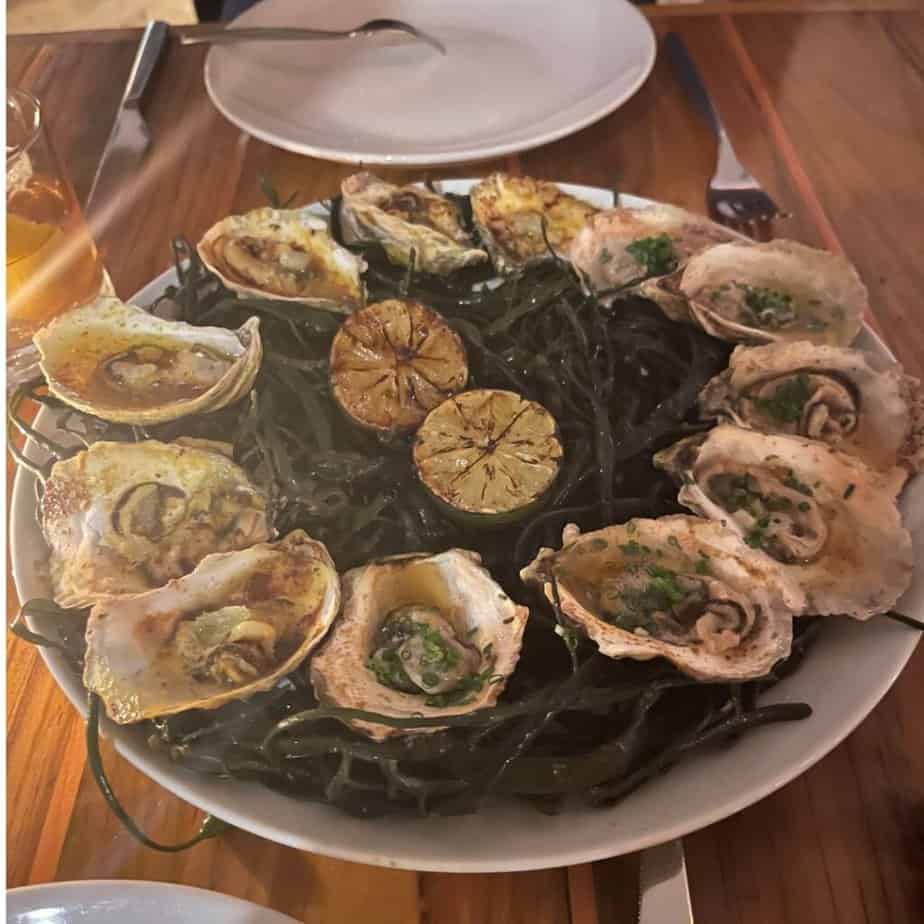 For dinner we decided upon the Canard à la Presse Rohan Duck for Two. Ariete is only one of four restaurants known in the United States to utilize the French tradition of using every part of an animal (every) to create the meal. I won't get into detail as to what is placed and "pressed" in the press to create the coveted gravy. Back to the meal…
First we were served an amouse bouche – seafood mousse atop a crispy cracker.
The chef presented the duck breast to us, explaining that it was a 14-day dry aged duck breast pistachio dukkah roasted calabaza duck tamal with wild mushroom and foie gras gravy.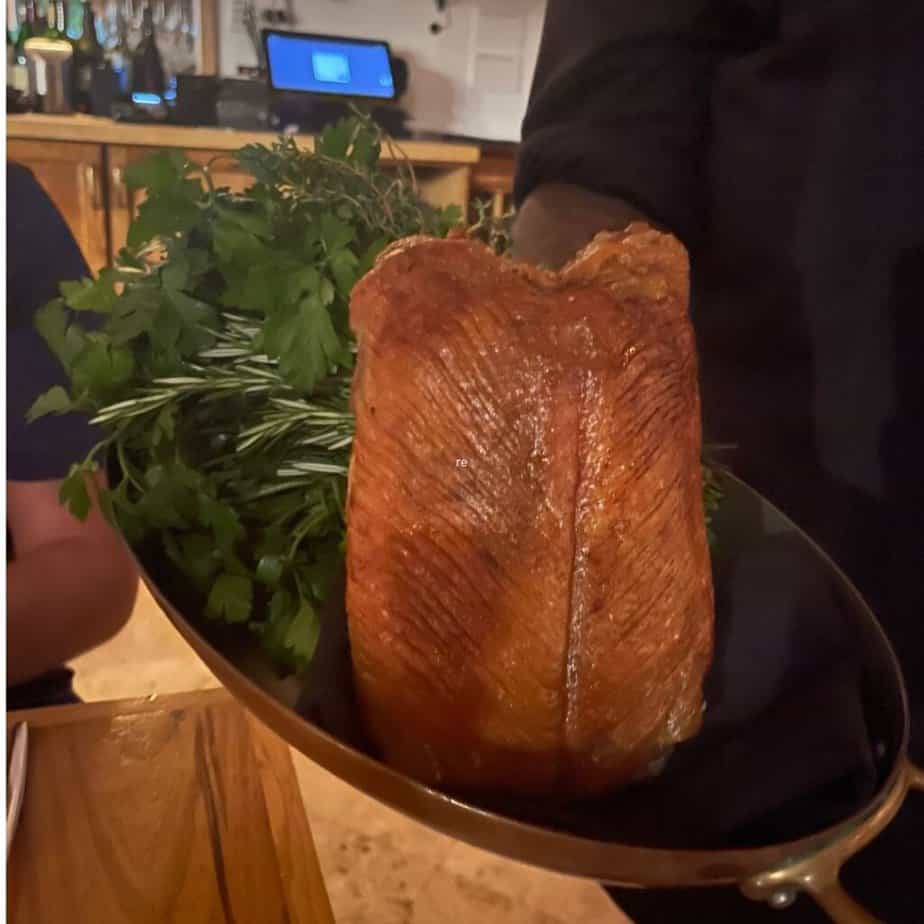 Off it went to the kitchen, followed by the presentation of three sides:
Duck fricassée pastelitos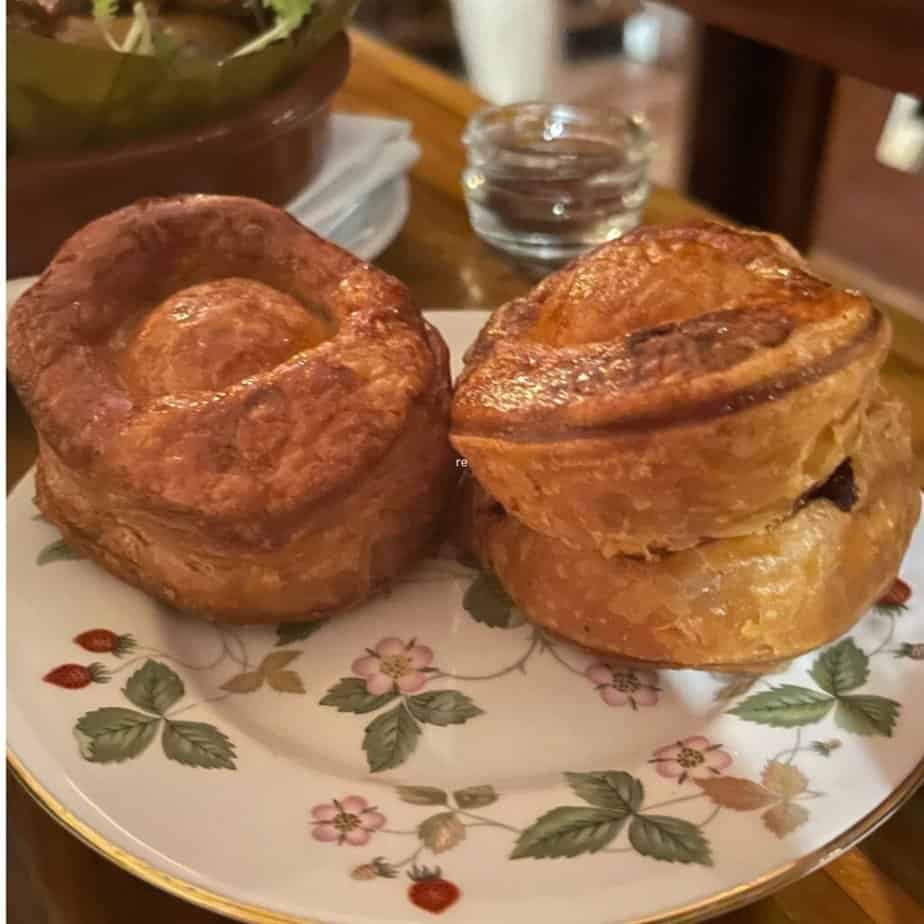 Ariete salad (with the most delicious, light dressing)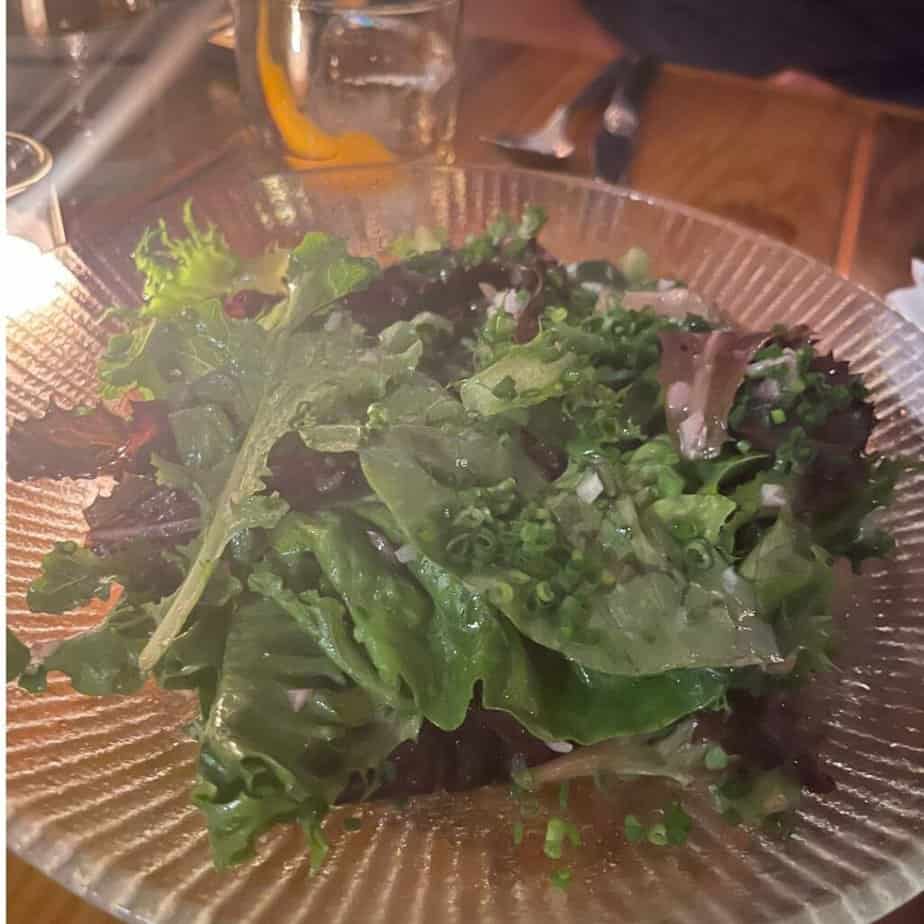 Cassava empanada topped with wild mushrooms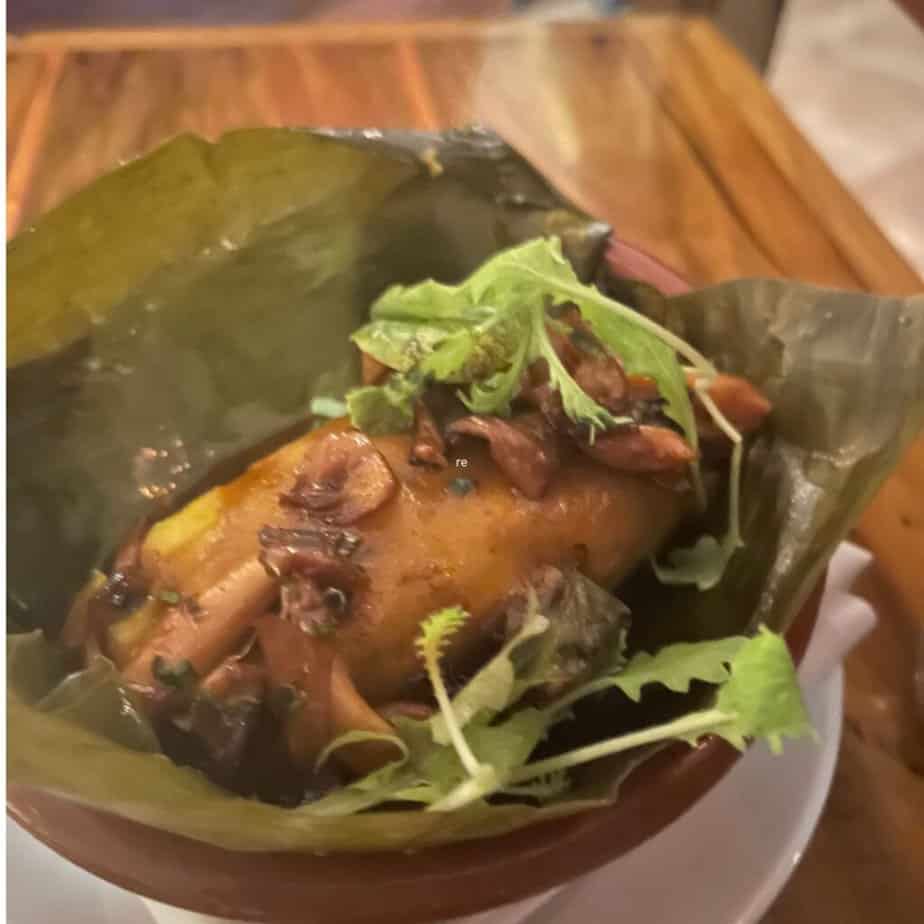 (Unconventional) Dessert Time 
The oysters were so good we ordered a dozen of the bone marrow butter ones as our dessert. Not kidding, they were that good.
Since it was the final night of the birthday celebratory week, I had to tell our waitress that there was a birthday boy amongst us. I was wondering how she was going to get a candle to stand amidst the oysters.
She surprised us after the oysters with probably the most delicious flan I've had to date w.  This is where the birthday candle appeared!
I highly recommend checking out Ariete. Reservations are a MUST and see if you can get there a bit earlier to walk around the Grove. Super cute stores and restaurants line the streets – great for window shopping (or real shopping LOL).
Next time we go, we're going to try one of the tasting menus.  The one constant will most definitely be another dozen of those bone marrow butter oysters.