July has been insane – in a GREAT way! I went to my second blogger conference (allowing me to cross one thing off my bucket list – yay!). BlogHer was an amazing experience – I met with brands, listened to amazing keynotes and breakout sessions, and hung out with some very interesting and cool bloggers.
I receive new products to review all the time and thought it would be fun if I passed along my experiences with them to you on a monthly basis. Here are July's products. Tell me what you think about this format in the comments below. I really value your opinion.
NECKNAPPERZ: I received this super cute product for free in exchange for an honest review. When I first took this little panda out of the packaging, it looked like the usual cute stuffed animal. Both of my boys tried to call dibs on it. Once I unzipped the belly and they saw that this "toy" turned into a comfy neck pillow, it was a whole other story. They both wanted it for an upcoming family vacation and I had to shoo them out of my office before it got ugly.
All you need to do to turn the stuffed animal into a neck pillow is:
Unzip the belly and release the neck pillow fabric
Allow the micro beads to fill the neck pillow and there you go!
Turn it back into the cuddly stuffed animal by releasing the micro bead s back into the panda along with the neck pillow fabric and zip it back up.
There are 8 other animals to choose from. At $19.99 I think these are at a nice price point, especially for gifting. You can learn more about them on the website. Tell me what you think!
DR. BRANDT PoreDermabrasion: I was sent this exfoliator via iFabbo for an honest review. I have been a fan of Dr. Brandt ever since I received the Pores No More Vacuum Cleaner as part of one of my many subscription boxes. Unfortunately, and excuse me for TMI, but I have a blackhead issue and the Vacuum Cleaner has helped me immensely. I've used PoreDermabrasion every 3 days for the past 2 weeks and it has helped visually shrink my pores – something I am thankful for! MSRP is $58, but a little bit goes a long way. If you choose to try this, I recommend using it about every 3-4 days so as not to irritate your skin. #poredermabrasion #iFabboMember
FabFitFun: I have reviewed this subscription boxes for many seasons and I have not been disappointed. It's a fun way to be introduced to new brands and products related to beauty, fashion, and health in general. You can try it out for yourself and get a $10 discount off of your first box! Check out my latest review and see what you may be missing.
ipsy JULY BEAUTY BAG: One thing I totally love about ipsy is that I get a new bag each month. The samples are gravy. Well, I like the samples and have been introduced to some new brands that I have really liked. This month's bag was no different. My most favorite product was the Tarte bronzer. How did ipsy know that I needed new bronzer? (I dropped my beloved MAC bronzer when we were in NY, and tried to salvage what I could.) Not only did I get a new bronzer from ipsy, BUT it was the right color for me. LOVE! Want to be a part of the fun? Sign up online today and join in!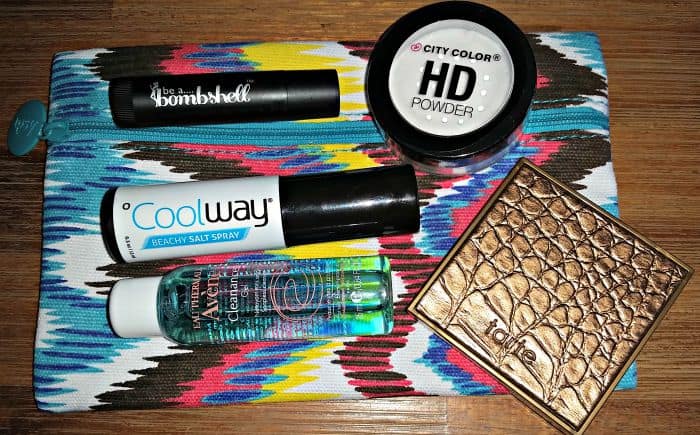 WALMART BEAUTY BOX: This was my first go at the WalMart Beauty Box. At only $5, which basically covers the price of shipping, it is a good deal. I received the Summer box (there are 4 seasonal boxes per year) and thought it was OK. The lipstick color I received was not my usual color and the Burt's Bees sample was teeny tiny, but the Vaseline lotion was well-received and huge! Would I try it again? Probably not.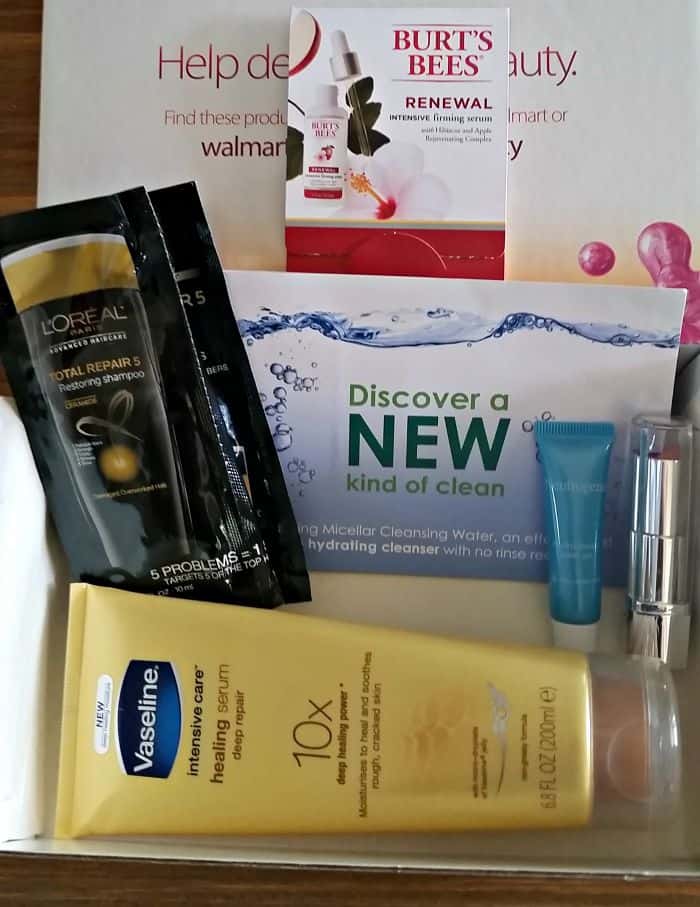 GOLDEN TOTE: Here is yet another clothing subscription service, but with a twist. You can sign up any time to receive a tote. There are two price points for the totes – $49 for 2-3 pieces of clothing or $149 for 5-6 pieces of clothing. I opted for the small tote. Once you choose which tote you want to go with, you then pick your favorite pieces from their site. They will then choose however many other pieces to add to your tote, based on your style profile (that you complete prior to checking out). I love the tops I received, and the tote was cute too. You do have an option to return – but you have to return ALL or nothing. Would I try it again? Maybe one more time.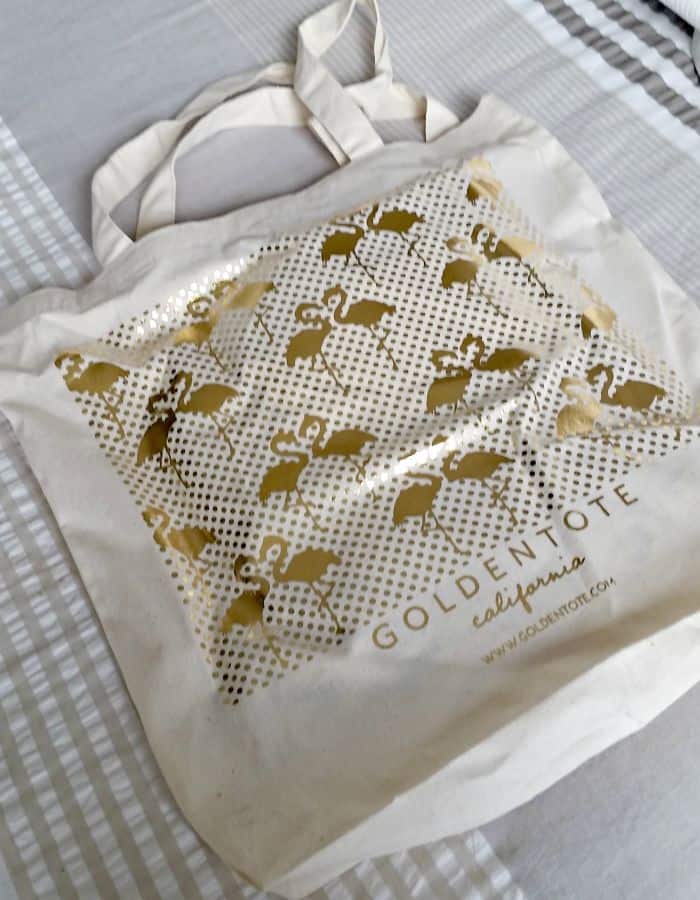 LAYS NEW YORK REUBEN POTATO CHIPS: This is marketing at work – I'm walking down the main aisle of Target and I see on one of the endcaps a full Lays display. BUT it wasn't the usual potato chip flavors. There was:
Gyro
Truffle fries
Southern Biscuits and gravy
New York Reuben
I felt like I HAD to try one and opted for the reuben flavor. It sounded gross and intriguing at the same time. Once I got into the car, I opened the bag and it smelled like a reuben. I took a bite and tasted a reuben. It was freaky but yummy and addicting. Would I try it again? No, but I may try one of the other flavors before they go away!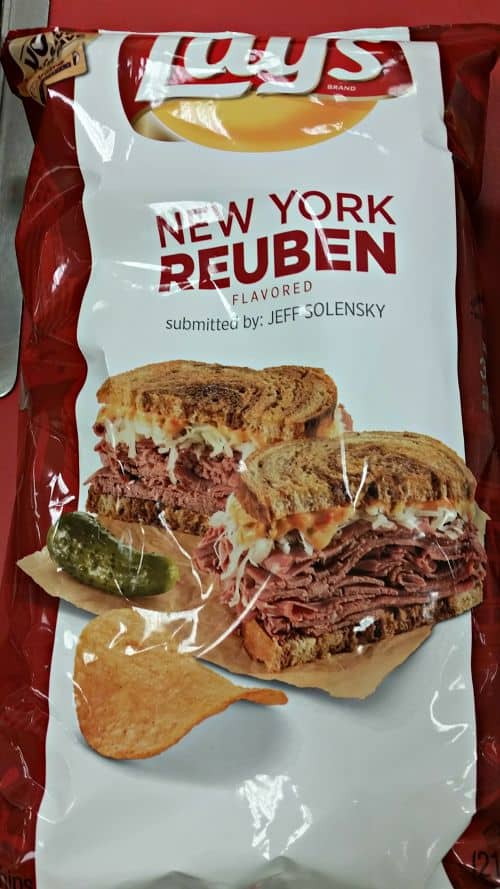 Have you tried any new products this past month? If there are an y in particular that you'd like to recommend, please post them in the comments below!