Now that I am working from home, people always ask me what I do to fill my day.
First, I smirk and think back to the times I wished that I could work from home – that I'd have time to eat bonbons and watch HGTV all day.  That I would take a nap midday and then wake up to a Starbucks iced coffee (soy and one sweetener please).  These dreamy moments NEVER happen.  I don't even like bonbons.  Kidding aside, my days are busy but FUN.  I love what I do and every day is different, but I try to stick to this schedule deviating whenever needed.
6:45 AM: Time to get up and start the day.  We make sure the boys are up – one is an early riser while the other is a bit of a sleepyhead.  We head downstairs to eat breakfast.  While my husband makes himself and me an egg white omelette (yum), I prepare our iced coffees, give the boys their gummy vitamins and check their school bags to make sure everything is in order.
7:30 AM: Off to school for the boys and to the dog park for my husband, Sadie and myself.  We try to get in about 2-3 miles of walking per morning while there.
9:00 AM – 4:00 PM: I'm upstairs in my office with my water (usually with a lemon wedge or other fruit to jazz it up a bit) and in front of the computer.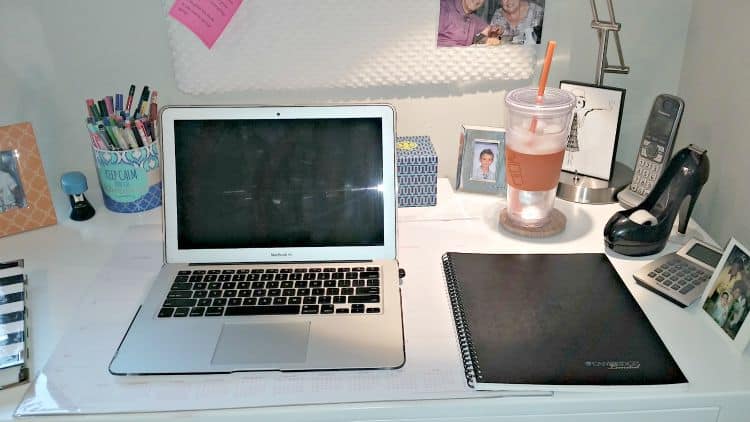 Whether I am working on a project for a new client, updating my blog, or videoconferencing – I am on my computer.  I estimate my screen time to be between 5 – 6 hours per day.  That is a lot of time and strain on my eyes.  Thankfully, I was introduced to Phonetic Eyewear at BlogHer.  I was gifted a pair of their glasses for an honest review.
The lenses in my new glasses are made specifically to alleviate the symptoms associated with Computer Vision Syndrome, otherwise known as CVS.  CVS "…describes a group of eye and vision-related problems that result from prolonged computer, tablet, e-reader, and cell phone use.  Many individuals experience eye discomfort and vision problems when viewing digital screens for extended periods," as defined by the American Optometric Association.  Using a proprietary lens coating, Phonetics is able to reflect and absorb a portion of the potentially harmful blue light emitted from computers and other backlit devices – just what I needed for me to healthfully do my job!
What I liked the most about Phonetics is that you can order the glasses on their website in just a few simple steps. 
Pick your favorite frame style and color.  There are a lot to choose from (for both men and women).  I was ordering my glasses while flying home from NY (gotta love FlyFi!) and couldn't decide on which frame I liked best.  I almost asked the guy next to me to help me decide – there were THAT many that I liked.
Input your prescription, if you have one.  You do not need to NEED glasses in order to purchase these.  They are meant for ANYONE that uses a backlit device.  I can even use a pair without a prescription when I am wearing my contacts and working.
The glasses will be shipped to you once completed.
What's even better?  They aren't expensive.  A pair without a prescription (or readers)  is either only $49 or $59 and with one is either $89 or $99 (pricing depends on the frame chosen).  Seriously, that is a little investment to save my eyes! Use code PELLERINI at checkout and get 10% off your order!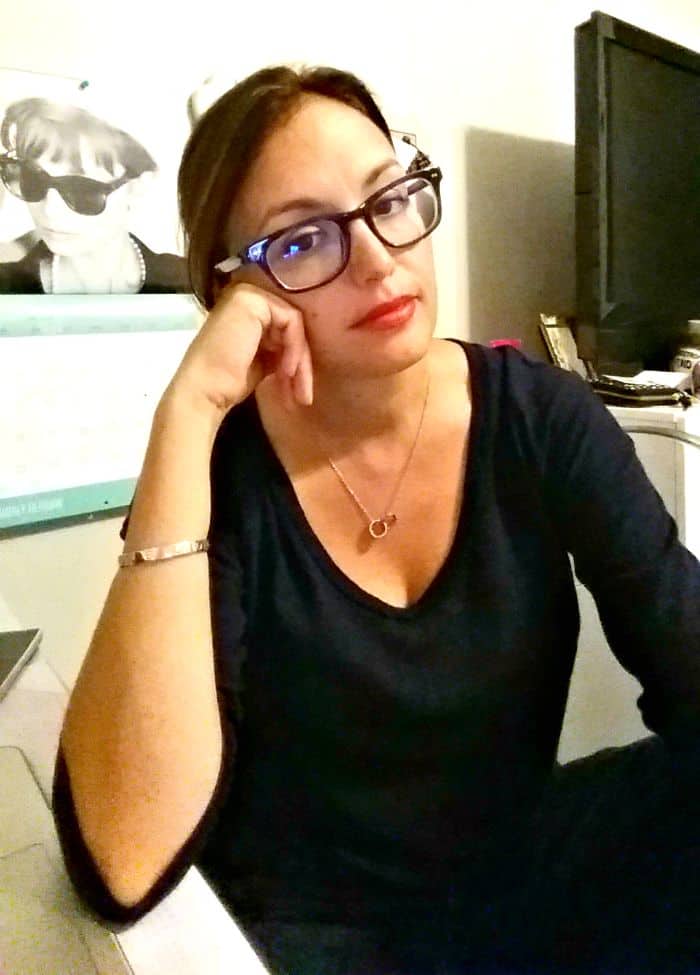 4:00 PM: I pick the boys up from school.  Once home, I check to make sure they have completed their homework and help them with anything they need help with.  Snacks are doled out and they go to play with their friends until dinnertime.  I go back up to my office (or bring my computer out to the pool area if they decide to go swimming so I can keep an eye on them).
8:00 PM: Dinner is in our bellies, the kids are (hopefully) showered and in their pajamas, teeth brushed and ready for bed.  This is when I continue working, whether it is on clients' projects, websites, my blog or catching up with email.  I sit down, grab my super cool, and eye-saving, glasses and get back to work.
Stay in-the-know with Phonetics on Facebook and Twitter.   Don't forget to use the discount code PELLERINI to get 10% off!!