This summer has been a whirlwind of events, including the wedding of one of my best friends and a BlogHer convention – both of which were in New York City, within a week of each other!  Once I realized the timing, I decided this would be our summer family vacation and off we went to the Big Apple!
I dropped off one of my boys at his cousin's house for a week of camp.  That left us with the little one and a huge city to conquer.  This was the first time that G had my husband and I all to himself (barring the one-off sleepovers N would have throughout the year) and I was most excited about that.  Time to baby the baby!
CONEY ISLAND: Wow, did they have a blast in Coney Island!  We had not been there in ages, and a lot has changed.  The boys loved the rides, the Original Nathan's hot dogs (and of course cheese fries).  I recommend getting a wristband for the rides, as the tickets go rather quickly.  For more information, check out the Coney Island Fun Guide.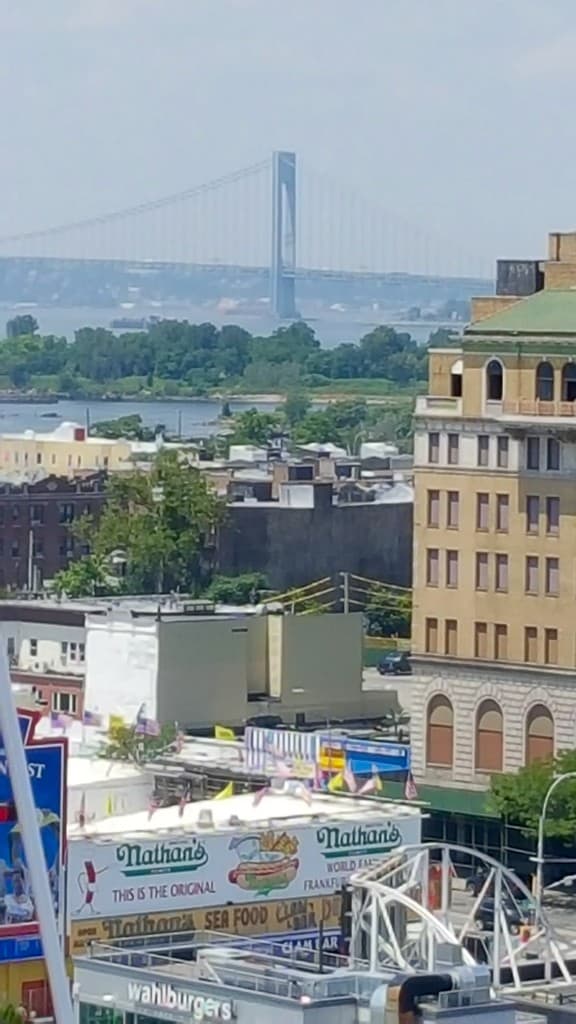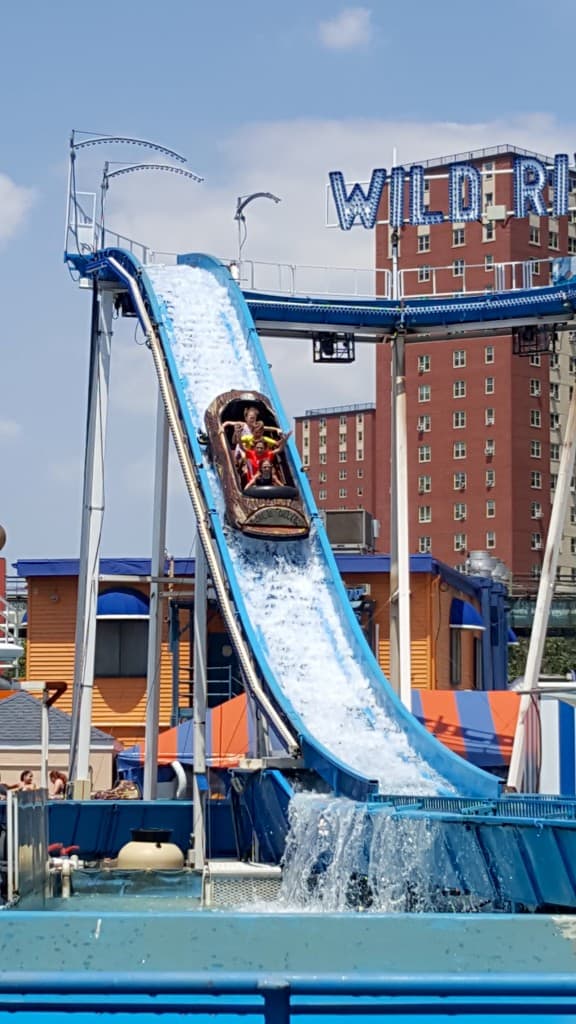 AMERICAN MUSEUM OF NATURAL HISTORY: My favorite museum in the whole world!  Every time I see that huge dinosaur exhibit, it brings back such wonderful childhood memories.  I couldn't wait until my boys were old enough to experience (and appreciate) the museum.  To see the expressions on their faces when they saw the humungous whale hanging from the ceiling, or one of the shows in the Hayden Planetarium – the best! Aside from all of the permanent exhibitions, there are many seasonal ones, such as Life at the Limits, where we met these super cool guys:

For more information on the museum, check out their website HERE.
CENTRAL PARK ZOO: I remember going to the Central Park Zoo with my aunt when she lived across from that entrance to the park.  We walked around and bought matching polar bear stuffed animals.  They were so cute.  The zoo itself is not too large.  We finished it in about 2.5 hours.  Our favorite exhibit was the penguin one, although note that the smell is a bit "strong". Another gorgeous animal we encountered was the snow leopard.  How funny is it that this beautiful creature is sleeping in the same position as Sadie, our dog, does?  Want more info on the zoo? Click HERE to visit their site.  Note that if you purchase your tickets online ahead of time, you can get a discount!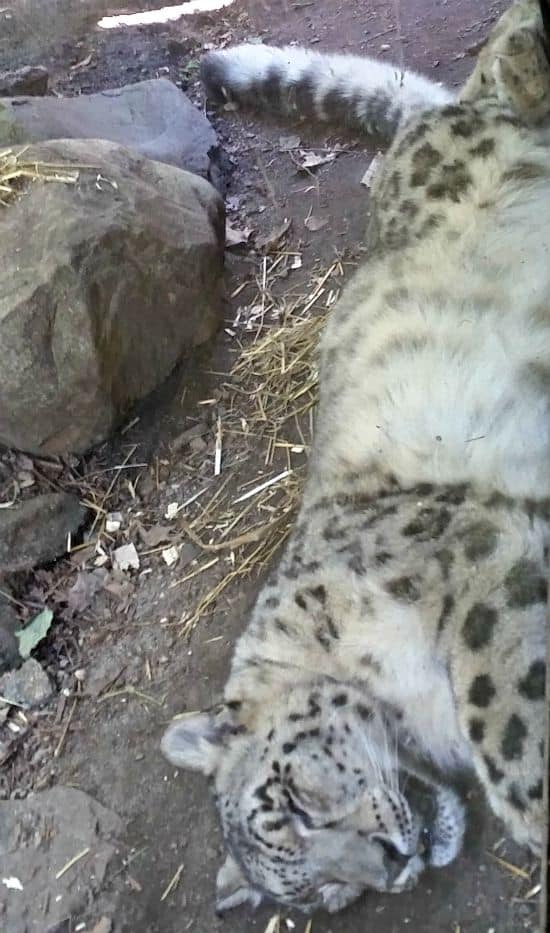 INTREPID SEA, AIR AND SPACE MUSEUM: The Intrepid, a National Historic Landmark, houses an amazing collection of aircraft from all over the world.  My boys loved being so close to and learning all about these amazing planes.  When you are inside the ship, you have to check out the Exploreum Hall.  It's a fully interactive exhibit that includes a 40-foot submarine.  To learn more about the Intrepid, visit the website HERE.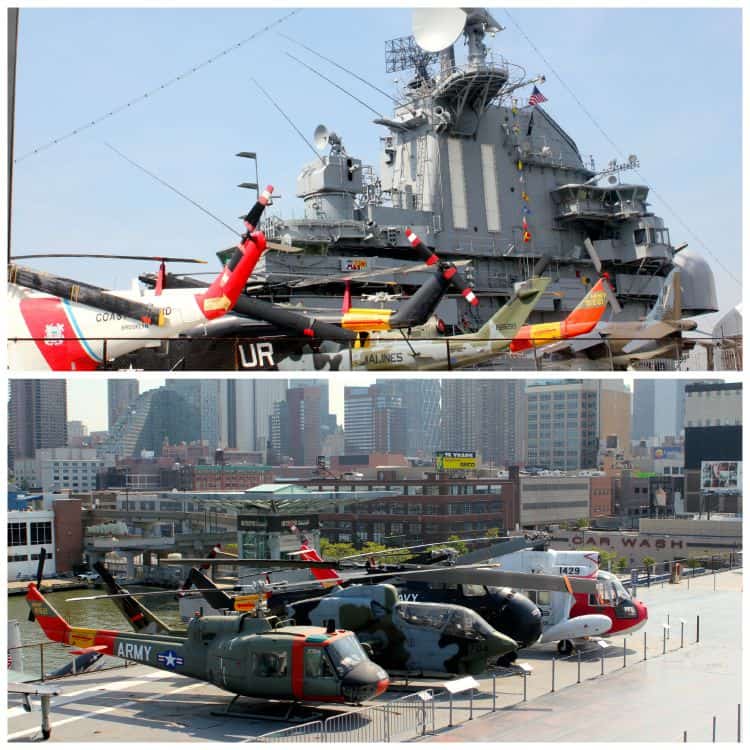 STATUE OF LIBERTY: I could never forget the look in my boys' eyes when we were on the ferry they saw her in the distance.  It was as if they were star struck.  After hearing about Lady Liberty and learning about her in their text books, she was in front of them!  There are a few ticket options you can choose from, one being access to the crown.  Those are very limited and sell out quickly, so if you want to do that please plan ahead!  I checked the site today and they are sold out through September (for crown access).  Learn about all of the ticket options HERE.
BROOKLYN BRIDGE: Definitely a great photo opp!  Walk across the bridge from NYC to the Brooklyn side and enjoy a ride on Jane's Carousel within Brooklyn Bridge Park.
FREEDOM TOWER: Visit the Freedom Tower, where the Twin Towers once stood.  This remarkable building is 1,776 feet tall (1,792 to the tip).  Travel 60 seconds upward to the top and exit at One World Observatory to experience a breathtaking view of the city.  Tickets are a bit pricey, and it is recommended that you purchase the premium ticket to avoid the lengthy lines.  More information can be found on their website.
EMPIRE STATE BUILDING: I still have yet to travel to the top of the Empire State Building (I'm ashamed as I lived in NY for 18 years and visit it yearly…next year for sure will be the year!).  Visit the highest open-air observatory in NY at the Empire State Building's 86th floor or go to the 102nd floor via their manually operated Otis elevator for an even higher view of the city that never sleeps.  Ticket and tour information can be found on the website.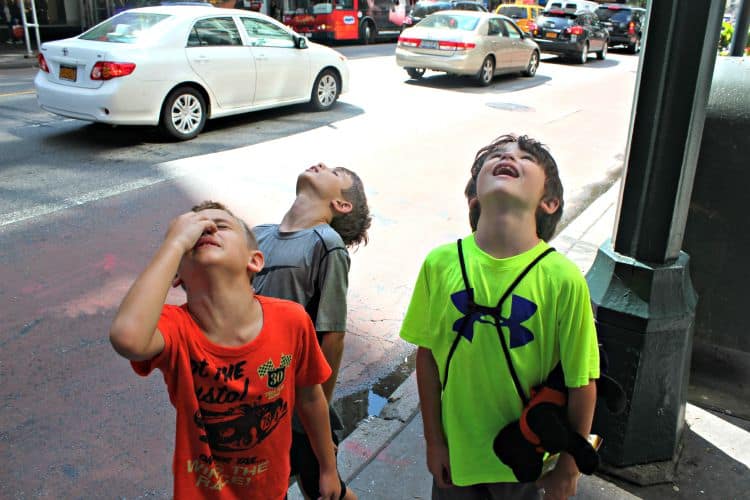 CHILDREN'S MUSEUMS: There are a few children's museums throughout the city.  The Children's Museum of Manhattan houses many hands-on, educational exhibits.  Also the Children's Museum of the Arts has been getting rave reviews.
TOYS R US: I know what you're thinking – you're on vacation, why do you need to visit a toy store?!  BUT what toy store has a ferris wheel inside?! It is such a cool experience to ride the ferris wheel and get a bird's eye view of the entire store.  Each of the cars are themed after a well-known toy, such as My Little Pony, Barbie, and Mr. Potato Head.  I have to warn you that it is hard to get out of there without purchasing something.  Check out this landmark in Times Square before it closes for good.
PARKS GALORE: There are over 1,700 parks in New York City ranging from tiny to Central Park.  Take your pick of one as you are walking through the city to rest your feet as the kiddos play on the playgrounds or climb the rocks (Central Park).
There are SO many other places to explore in New York City – you would need weeks to get to them all.  If you have any other recommendations, I'd love to add them to my list.
Have you been to NYC?