I have a bunch of different events going on in the next couple of months, so when I scheduled my May Stitch Fix, I was sure to note them.  That is one GREAT thing about Stitch Fix – you can be as detailed as you want and the stylists actually really appreciate it. I point her to my Pinterest board – My Style – so she can see what I have been pinning lately.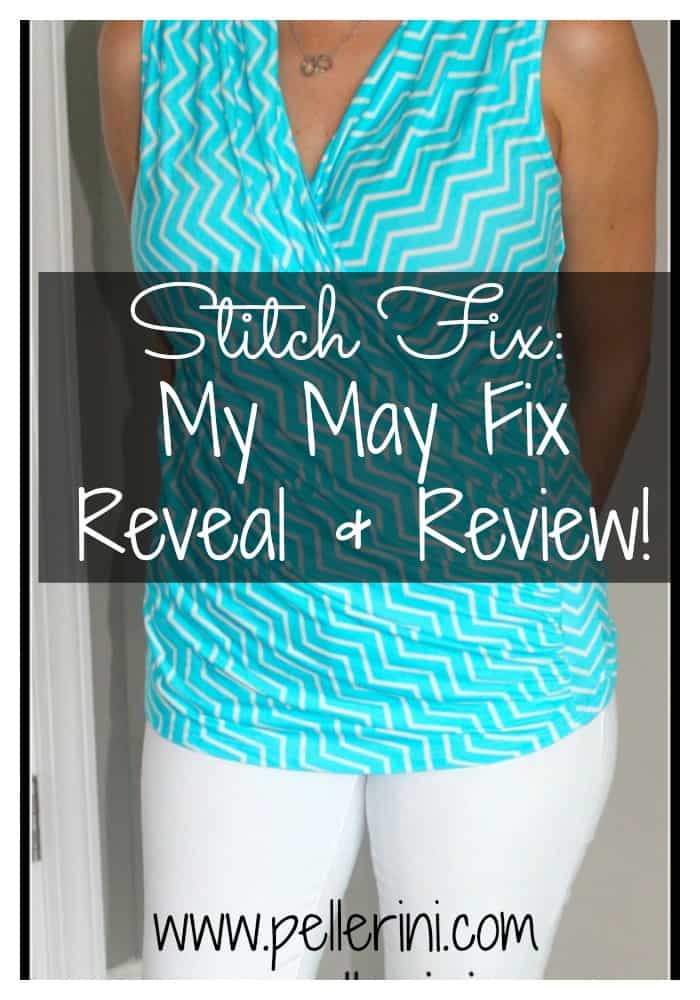 OK – on to the goods! My notes to my stylist included that I was going to a bridal shower and a blogger conference soon.  Let's see how she fared…
For the bridal shower, I was sent the Pink Martini Wilson Printed Dress.  So cute – the shell-like print was very spring-y and the color was completely inline with current trends.  I paired this with a nude heel and would bring along a cardigan in case it was chilly at the bridal shower venue – IF the top fit a little snugger.  It sagged a bit.  I would also hem the bottom a tad, as I am petite.  (FYI…Stitch Fix is now offering "petite" as an option when filling out your initial survey – yay!)
Next I tried on the Romolo Sheridan Enamel Circle Necklace.  I wasn't too impressed with this piece.  It didn't lay right on my neck.  Oh well.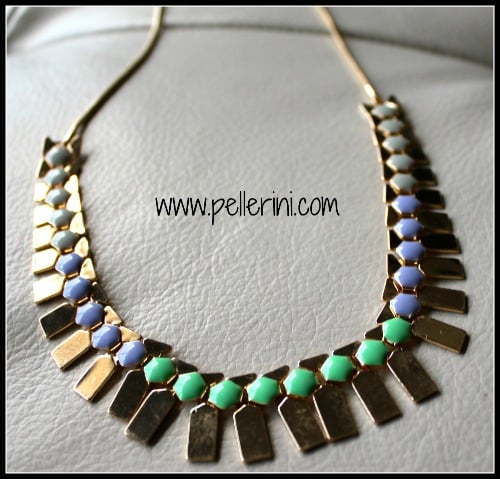 What a great shirt! The Pixley Montgomery Chevron Cross-Front Top was super soft and fit really well.  I paired it with a pair of white skinny jeans and would normally wear a pair of ballet flats or nice sandals with it (disregard the flip flops).
I loved this top – it was black and super cute! The Renee C Edmondo Stud Detailed Split-Back Blouse fit perfectly and I can't wait to wear it to dinner one night!  I love the stud detail on the back of the blouse and the slit too!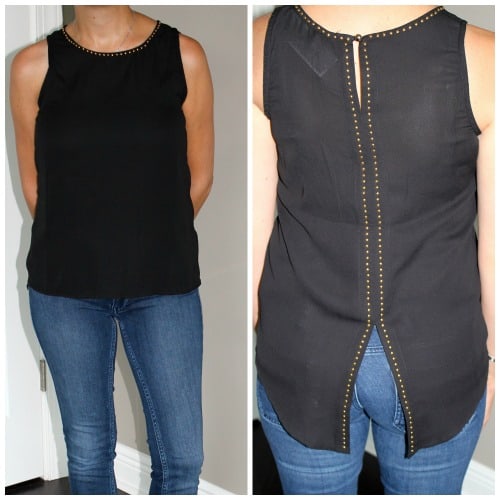 Last but not least was the THML Cintas Embroidered Tie Neck Top.  I liked the fit, and it was so cute with a pair of black skinnies – just as the stylist mentioned in her personalized note to me!  Perfect for the blogger conference and when it gets a bit cooler here in Florida.  I definitely wouldn't have picked this shirt up if I saw it in a store, but that's another reason why I like Stitch Fix – they send me things I would otherwise overlook.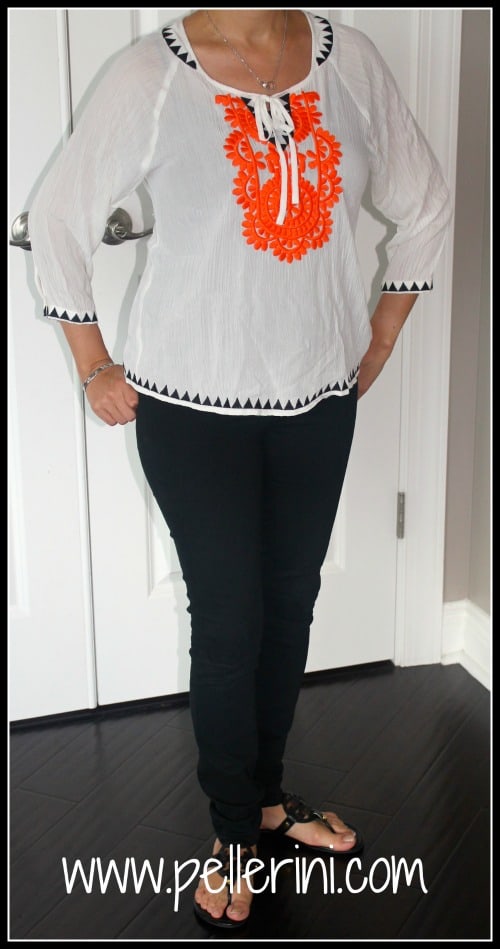 So what did you think of this fix?  Which piece(s) do you think I should keep?