I really need to stop ordering these Trendsend subscription boxes – either that OR I need to go out more often so I can wear all of the cool clothing and accessories.  I'm going to lean towards going out more often!  I'm sure my husband thinks differently, by hey – he gets to have a fashionable lady on his arm.  It's all worth it!  LOL – I can totally see him shaking his head as he reads this…
Back to my latest Trendsend box.  This has to be one of the best clothing subscription boxes I've seen in a few months.  Apart from one item, I would've kept everything if I had unlimited funds.  Check out what I got and tell me what you think!
TRENDSEND'S PICKS: TOPS
Trensend Scenic Route Tank in Rosebud: This tank was super soft and lightweight which I like.  It was only $14.99 BUT the arm holes were a bit too big for me (although now that I think of it, I could've totally layered this over a bandeau or lace tank.)  OK, maybe I made a mistake sending this back.  Whoops.  I like the length and that it wasn't clingy.
Trendsend Sanctuary Serene Laced Tank: I know what you're all thinking.  "This is a black top, so Dana must have definitely kept this one."
Well, you're right but not only because it is black but it laid so well on me; it was linen in the front with a contrasting polyester upper back; and it was different from all of the other black tanks I own.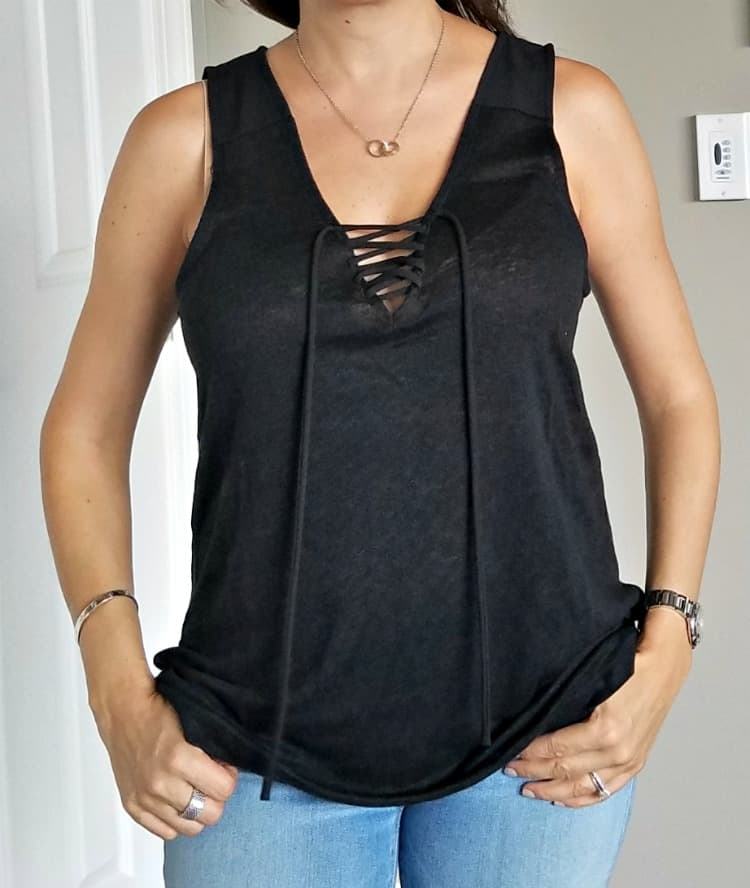 Trendsend Braeve Sunny Skies Crochet Tank: The first thing that caught my eye when I picked up this tank is its gorgeous color!  Even though I love my black, white and navy, this top screamed "happy".  It's super comfortable and the back is even more beautiful than the front.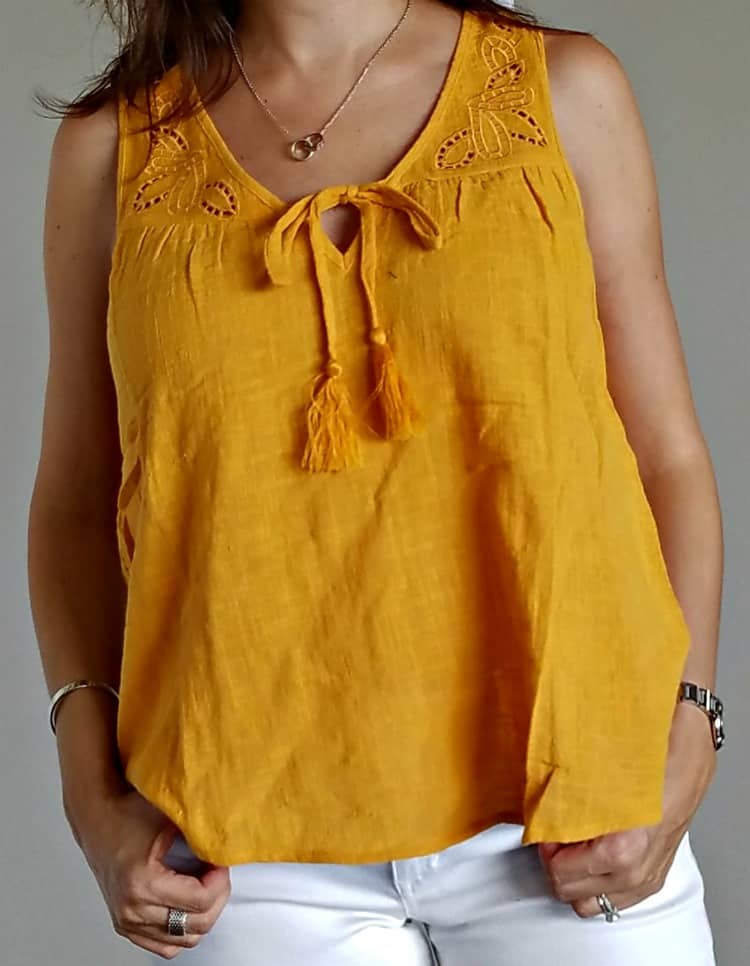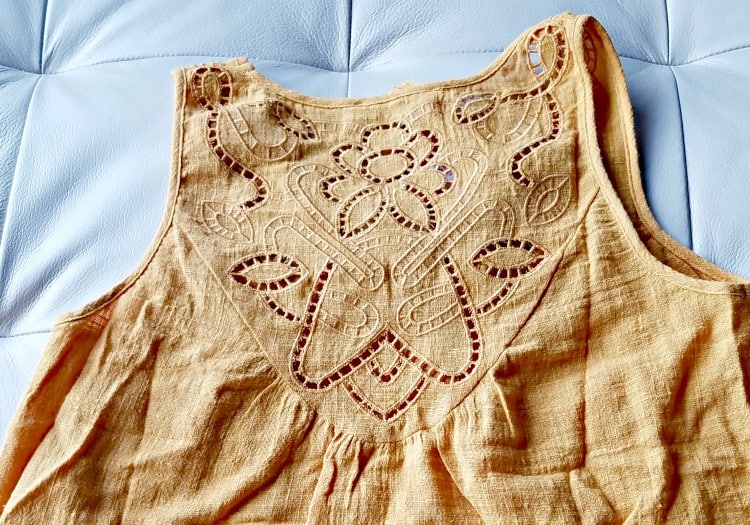 Sundry Pas de Mauvais Jours Tee: So comfy, my favorite color, fit so well.  So, you probably want to know why I didn't keep this one, right?  I loved it but I couldn't bring myself to spend $68 on a t-shirt.  I have to be picky with what I choose, keeping my budget top of mind.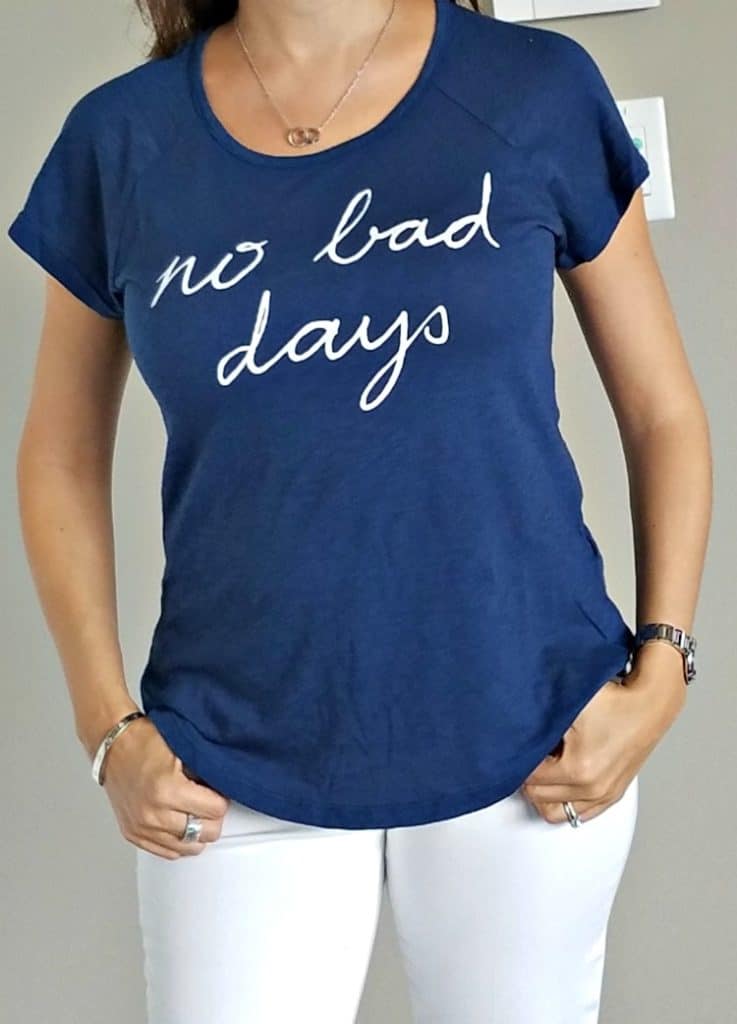 Willow and Clay Tencel Utility Jacket in Olive: Yet another comfortable piece, and super soft as well.  I loved the sleeve detail at the bottom.  It was a bit too roomy for me, and living in the climate I do I don't really need that many jackets.  It was really nice though!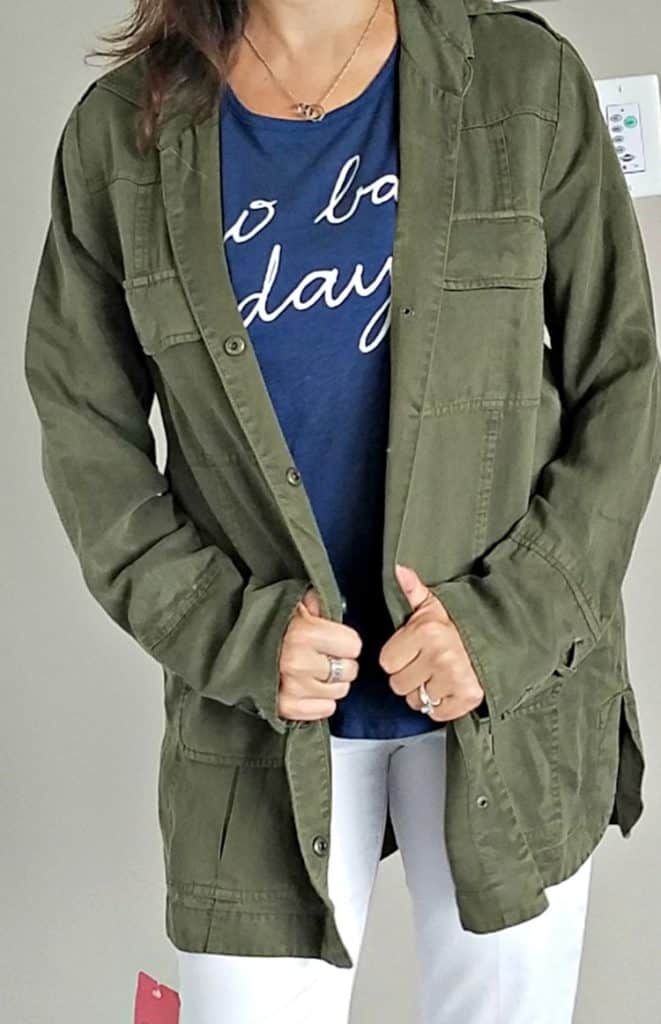 TRENDSEND'S PICKS: BOTTOMS
Sundry The Soleil Skirt: Don't laugh but at first when I took this out of the box, I totally thought it was a tube top.  Then I read the description….ooohhhhh.  I like skirts, but this one didn't do it for me.  I don't know if it was the horizontal stripes, although I love stripes but maybe not on the bottom half….(Don't think I didn't try it on as a tube top, which it looked much better.)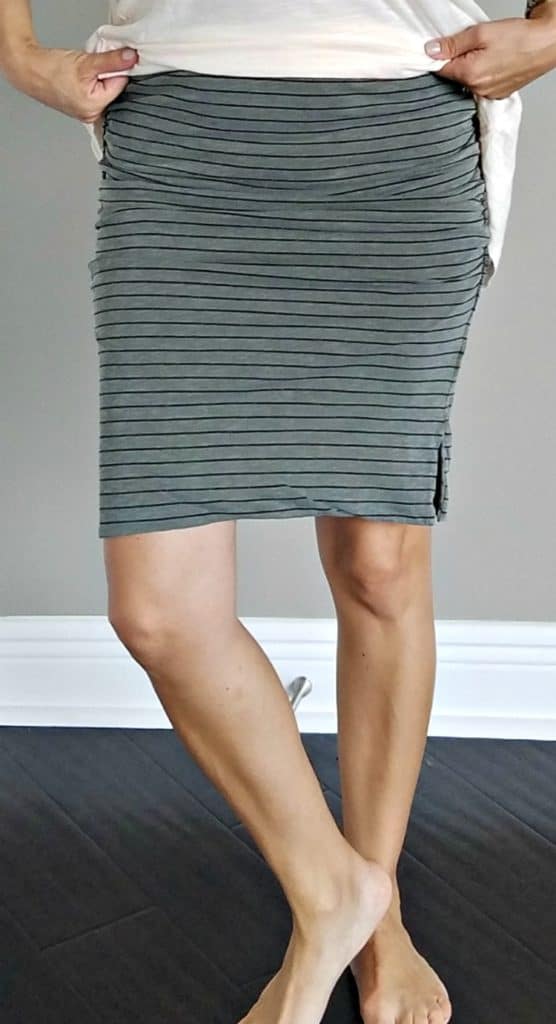 Joe's Jeans Spotless Cuffed Crop: Perfect for the summertime, these jeans also fit wonderfully.  Funny thing is that I have the same EXACT pair in my closet!  Great minds think alike!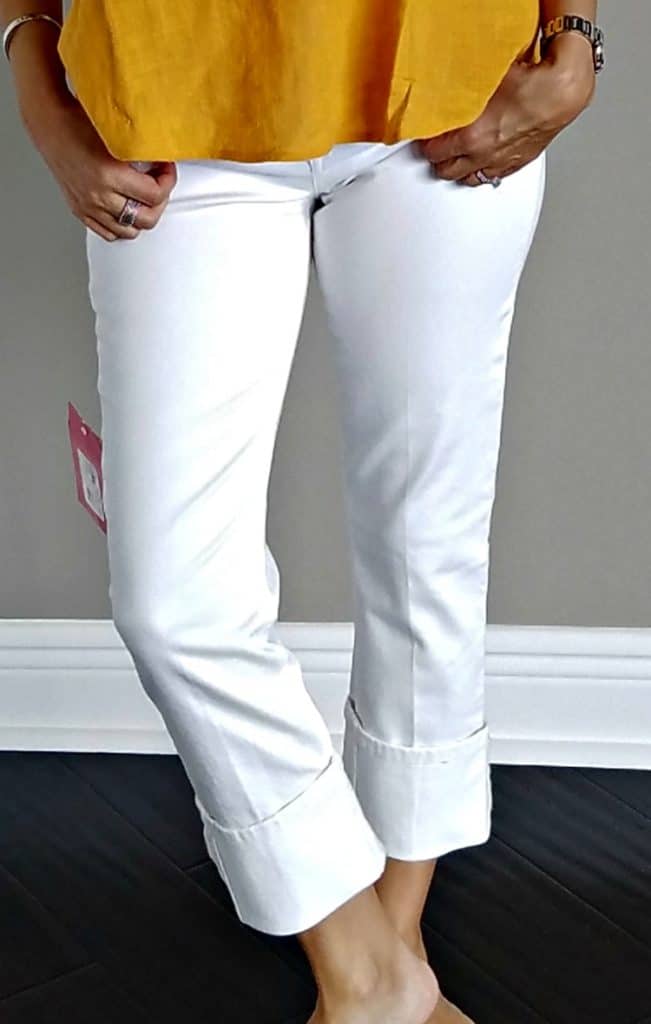 Mother Undone Hem Looker Crop in Cliffhanger: I have to say these were my most favorite piece in the whole box!  I love the slight rips on the legs but my favorite is the hem.  I've been looking for the undone hem for what seems like months.   Either I didn't like the denim color, or the jeans were too loose or too tight…these are perfecto!  I hope this trend is still in style because I am going to be rocking them a lot this summer!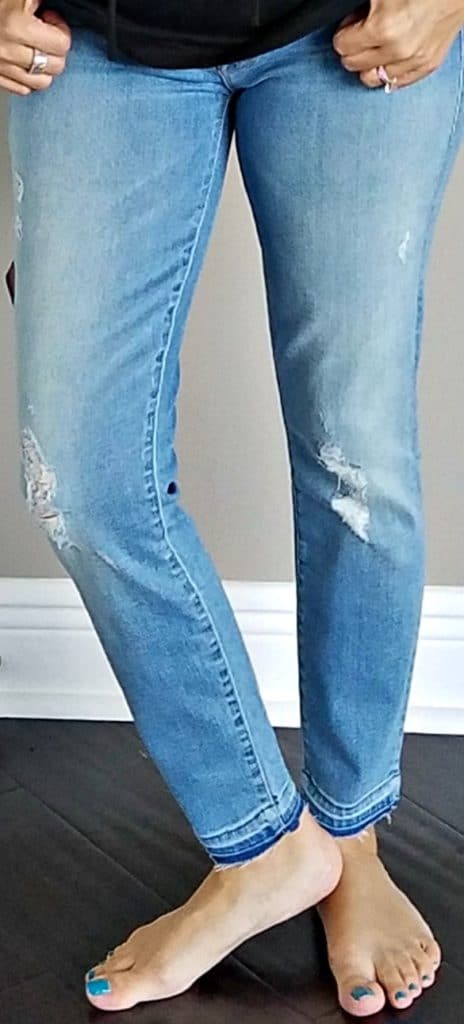 So, all in all, what did you think of this haul?  Which pieces would you have kept and which would you send back?