Smart Ways To Make Your Home Energy-Efficient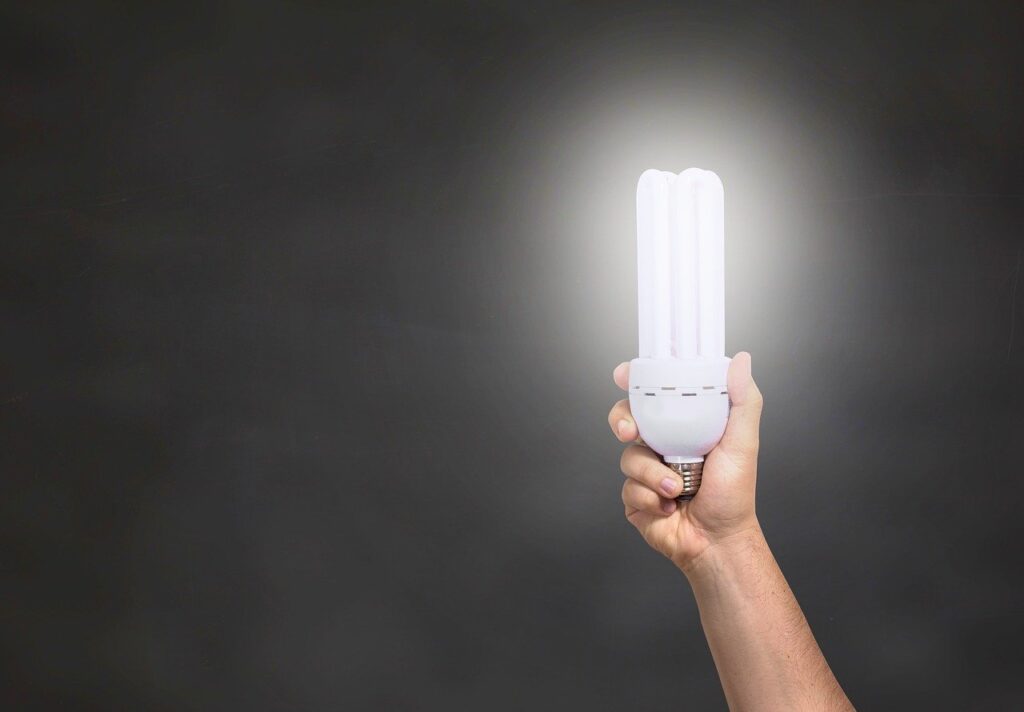 An energy-efficient home comes with its advantages. Not only do you incur lower utility bills, but it also enhances your home's comfort. Moreover, you can easily secure cheaper home insurance deals and increase your property value when you decide to sell it. Likewise, you enjoy good indoor air quality, as top-notch efficiency levels can reduce pollutants in your home. Research reveals that Americans will pay more to acquire energy-efficient homes. Fortunately, you can transform your home into one with certain tips, including the following. 
Improve your home's insulation 
Insulation is crucial, as it makes your space more comfortable. It prevents warmer air from entering your living space during the summer and leaving in the winter. However, insulation is also instrumental for energy efficiency. The US Department of Energy indicated that heating and cooling takes 50% to 70% of your total energy usage. That said, poor insulation can cause air leakage, leading to higher utility bills and discomfort. Therefore, inspecting and upgrading your home's insulation makes sense for the best results. 
Fortunately, you can attain this with the proper strategies. For instance, weather stripping and caulking around your windows, attic, basements, doors, and floors will help prevent air leaks. However, you may have to replace your home insulation if you notice consistent high energy bills or fluctuating temperatures in your home. Ensure that your contractors insulate your attics, basement, walls, and room additions to enjoy the full benefits. 
Change your light bulbs 
Lighting is essential in every home, and for good reasons. It illuminates your home's interior and exterior at night to prevent slips, falls, and related accidents. Moreover, lighting options such as landscape lighting can improve your home's value. It also creates a cozy atmosphere, improving your mood and encouraging relaxation. A 2022 real estate research reveals that lighting is an important feature that homeowners desire in a property. However, you may be dealing with energy efficiency issues if you still use incandescence light bulbs. 
Although they are relatively cheaper and widely available, they don't last long. Moreover, they produce a large amount of heat, demanding energy. This can drain your pockets in the long run. Therefore, it makes sense to replace them with more energy-efficient options. LED lights are great alternatives, as they last longer and waste less energy. Although they are more expensive than incandescence bulbs, you'll save more long-term. 
Replace your windows and doors 
Your windows and doors protect your family and belongings against the harsh weather while providing adequate ventilation and natural lighting. They can also serve as decorative pieces, increasing your home's aesthetic appeal. Despite these, they can be draining your energy without your knowledge. When they leak air, your HVAC system must work harder to keep your already set temperature. This can lead to high energy use and increased energy bills. While sealing spaces around your door and windows can provide some relief, you'd find it helpful to replace them. 
While improved energy efficiency and reduced utility costs are important, window and door replacement also improve home security and reduce outside noise. It also enhances the comfort of your living space by reducing allergens and cold drafts. It's prudent to work with professional installers to get the best options, such as customizable sliding and french doors. 
Invest in solar panels 
Solar panels comprise many solar cells that absorb and convert sunlight into electricity. Research reveals that 6% of American homeowners have installed solar panels while 46% plan to invest in them. A CNBC report also revealed that solar panels could significantly increase a home's value. Although they are relatively expensive to install, it is a cheaper option in the long run. This is because you don't have to pay energy bills to enjoy the full benefits of electricity. Moreover, it's a clean and renewable source of generating power, which is good for the environment. You want to invest in solar panels if you haven't already. 
Fortunately, many businesses sell and install solar panels for homes, so keep this in mind. As a tip, conduct an online search to locate suppliers in your vicinity. Regarding installation, you can DIY if you have the experience. However, you'd find it helpful to work with professional installers. They can determine if your roof is suited for solar panels. They can also give you helpful tips for maintaining your panels to ensure their longevity. 
Beware of energy vampires 
Energy vampires are devices that use energy and drain power, even when they are shut off. These power-draining appliances abound in your home, and leaving them unattended can cause your energy bills to soar. An NRDC study indicates that a quarter of home energy use is from vampire power, costing Americans approximately $3 billion annually. That said, energy vampires to look out for are cellular devices, video game consoles, devices with clocks or standby lights, cable boxes, MP3 players, cellphone and laptop chargers, etc. 
You can reduce the rate at which these devices drain energy. The simplest method is to turn off and unplug them if you aren't using them. Also, leverage power strips to automatically cut power supply to these devices when not in use. Instead of leaving your screensaver on, put your computer to sleep or power-saving mode for the best results. 
Prioritize energy efficiency audits 
An energy audit assesses your home's energy consumption rates and determines the best measures to make your home more energy-efficient. An energy auditor can quickly discover what causes your home to lose significant energy and how you can fix them to reduce your energy bills. Experts advise that you conduct these audits every 2-3 years to maintain your energy use. You can learn how to identify your energy-saving opportunities while reducing your carbon footprints. Also, the auditor can identify potential household hazards so that you can fix them. 
Energy audits can range from 30 minutes to 4 hours, depending on your home's size. That said, you want to be prepared for it. You can expect your auditor to inspect your attic, furnace area, and heating system. They will also examine your lighting home exteriors and conduct a blower test.