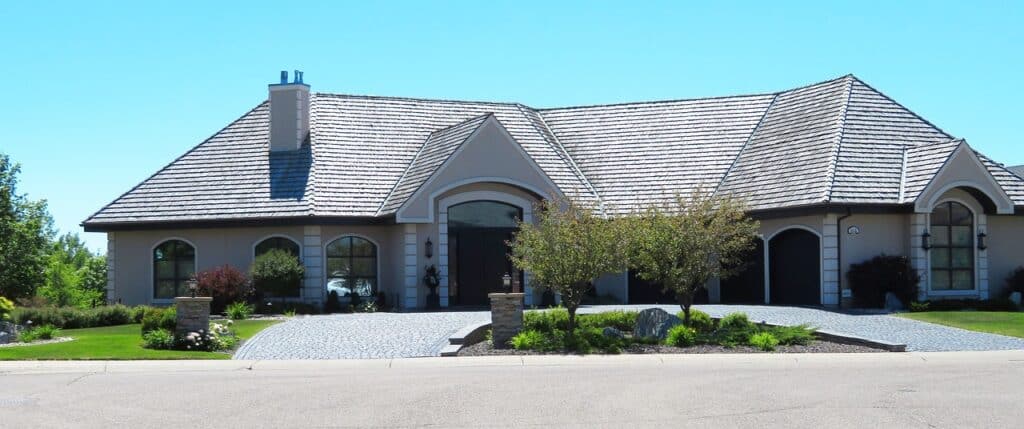 Curb appeal is a significant factor when selling your house. It draws in more potential buyers and can help sell your property quickly at a higher price.
However, you only have around 7 seconds to make an excellent impression to prospective buyers, so you need to ensure you are focussing on how your house looks to others from the kerbside, so to speak, as well as the interiors as this will set the tone for how they perceive your home once they enter.
If you're trying to sell your house or want it to look nicer, there are plenty of ways to enhance its curb appeal. Here are some suggestions on how you can do this effectively.
Siding
Buyers will often see your home's siding when they drive by, so replacing worn or outdated siding can significantly enhance its curb appeal and attract potential buyers. You can choose metal siding, vinyl, natural wood siding, manufactured wood siding, and more.
Not only can the right siding protect your house from pests and weather damage, but it can also improve the look and feel of your house and give it a facelift.
Maintaining the front lawn
Maintaining your front lawn is one of the best ways to enhance your home's curb appeal. Not only does a neat yard increase its resale value, but it can also reduce insurance premiums in the long run. Plus, an attractive yard is excellent for unwinding after a long day at work or the gym.
The great thing about lawn care is that it doesn't have to be expensive or time-consuming. You could even hire a company to do the work for you! Not only is this smarter and cheaper, but you'll be surprised at how much of an impact a well-kept lawn can have on buyers' first impressions.
Repairing any damage
When you see something every day over time, you naturally become blind to it. This isn't to say it disappears, but you get so used to something being a certain you that it can slip your mind, especially if it shouldn't be that way if it is damaged.
Take stock of the exterior of your property or get someone you trust to do so for you so you can identify all the little bits that could be detracting from your curb appeal. This can be something as small as a faulty lock on a gate, chipped paving, or a hole in your chain link fencing. Whatever it is, have it fixed or removed to improve your home's curb appeal?
Adding a fence
Installing a fence around your property is one of the most cost-effective ways to give it more curb appeal. Not only does it make your house appear cleaner and more organized, but it can also set it apart from its neighbors.
Selecting the correct type of fencing for your yard can dramatically impact its aesthetic appeal. Popular options include wrought iron and pressure-treated wood.
Adding lighting
Lighting up your home can dramatically enhance its curb appeal. Lighting is an efficient way to draw attention away from less desirable features and focus on what makes a house unique. For instance, if you have lovely trees in front but an oversized shed behind it, use lights to highlight the tree while keeping it hidden by shadows – this makes your house appear more inviting and attracts potential buyers' attention.
Lighting can also make your home safer, especially for people walking around, entering, and exiting the property. 
There are many different ways you can improve the curb appeal of your home, step outside and see your property and how others will see it when they come to view it will allow you to see the changes you need to make before putting it on the market.