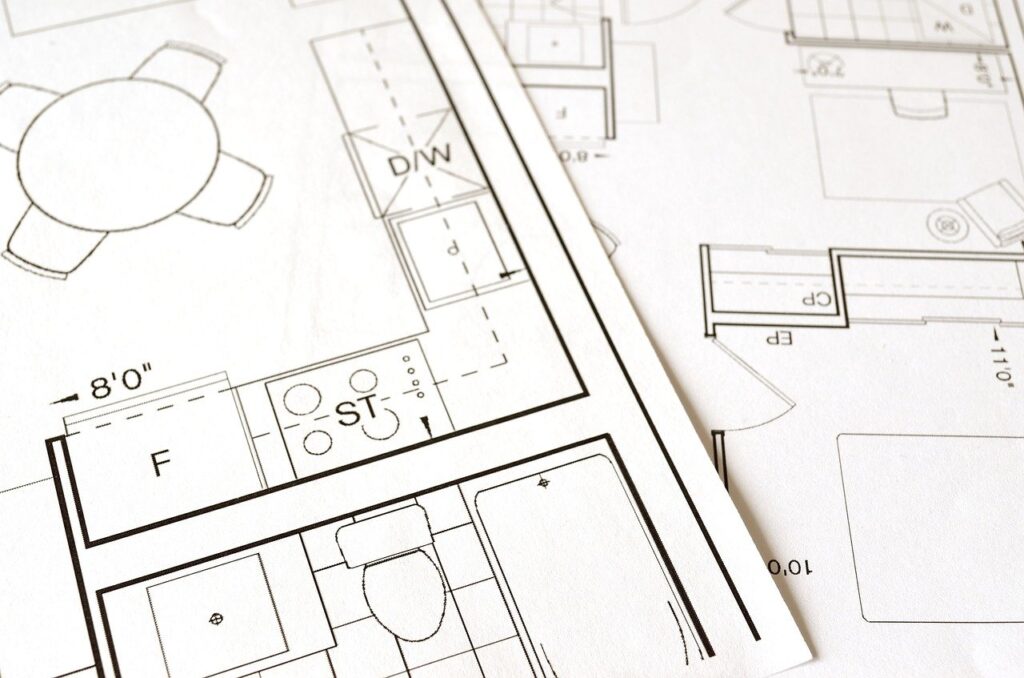 Home renovations are popular across the US, and people opt for different upgrades. The latter therefore explains the huge variance in the average cost of renovations. According to statistics, it ranges between $15,000 and $200,000 depending on the type of house, upgrades made, and the location. Unfortunately, some errors can prove costly if you fail to take precautions. Here are some you want to avoid.
Demolishing without precautions
For some people, the demolition part in the home renovation process becomes more than a construction need. It is a thrill to see walls and structures coming down and losing their original form. Experts, however, say that demolitions should be handled with a lot of caution. Before you break down a wall to make way for your renovation, it is crucial to find out what type of structure it is.
Some walls are load-bearing and are there for a purpose. These provide vital support for a slab above. Sometimes, they hold up other building elements within the structure. Therefore, breaking such a wall down would be costly. Even worse, it could cause severe injuries if you have no idea about the weight it bears. The ugly part is committing additional resources to rebuild a load-bearing wall. That can throw your budget off its original plan.
Opting for substandard fittings and fixtures
Fittings and fixtures are crucial for a renovation project. While some homeowners prefer to maintain the old, others opt for the new. If you choose the latter, ensure you get the right quality and not substandard materials. For example, if you're changing your home's original fenestration, you may want to try Renewal by Andersen windows and doors. Quality and experience are elements you want to include in your renovation.
Electrical oversights
Rewiring is almost always a critical part of home renovations. First of all, because home renovations include exposing wiring systems, it is vital to factor them into your plans. This is why you need to provide it in your renovation budget. The truth is, the renovation contractor will only make an allowance for the minor electrical details. Therefore, the larger responsibility is yours to take care of.
Electrical issues are always handled with precaution during renovations. Therefore, make a deliberate decision to ensure that all tracks are covered before the renovation. Sometimes, you may be required to get a licensed electrician to check out the home's original wiring system before renovation begins. Any faults can be checked in time to avert potential hazards during the home remodeling project.
Forgetting to set a realistic budget
After conceiving a renovation idea, the first thing homeowners do is to draw up a budget. This is what determines the extent of work you can carry out. So, whether you want a luxury house style or something more contemporary than what you already have, it can cost a lot. Thankfully, you spare yourself the headache when it's not just a budget but a realistic one. Managing your expectations can help you determine what you can and cannot afford.
It usually helps when you plan a realistic budget with an itemized spreadsheet. This way, you can have a physical list of all tasks that require money in their projected amounts. Indeed, unforeseen expenses can throw a monkey wrench in your plan. However, a realistic budget makes provision for these unpredictable events. Unforeseen expenses could come from weather issues, a sudden increase in building material costs, etc.
Veering off the original renovation plan
According to research, 9 out of 10 renovation projects go beyond their original timelines. The propelleraero.com report also indicated that a sudden change from the original design plan is one of the main reasons this happens. The revealing part is most of these changes happen midway through the renovation. Indeed, it is acceptable and quite normal for homeowners and contractors to make design adjustments for a renovation.
However, it shouldn't be midway through the renovation project. It is expensive and a waste of resources. The only difference here might be if ready access to financial resources is not a problem for you. 
Not prioritizing permits
Your local building department is primarily responsible for home renovations. In the United States, building codes vary among cities. This is so because of the absence of federal standards. Because of this, the limits of a home renovation in Miami would differ significantly from what happens in California. Building permits are a necessary part of home renovations, and until you secure them, your property upgrade may not come off. 
In scenarios where homeowners completed their renovations without a permit, the repercussions were not mild. While some were made to pay huge fines, others lost their homes altogether. The latter happened mostly due to their renovations' substandard nature, which endangered safe habitation. You might also be ordered to tear it down and redo the renovation to conform to city standards.
Permits come with inspections and possible delays. And the average time to receive a renovation permit is six weeks. If you fail to apply for it in advance, it could increase your budget costs. The truth here is, before you are granted a permit, the local building department will send someone over to physically inspect the intended project. Now, because there are many projects to inspect, it can take a bit of time to get your turn.
Renovations in real life are nothing like what is portrayed on TV. Many renovation shows only reveal when homeowners tear down walls and doors to make room for an upgrade. However, you are most likely unaware of the ton of paperwork that went into seeking the permit before the cameras made it look all glamorous. In real life, the permit is your ticket to go ahead with the renovation. More so, the permit you acquire might be restricted to only a few projects on the said property. So, when you have the permit, be sure to know the extent of work you can do during the renovation.
Using your home renovation as a DIY project
Perhaps, you intended to save money on the renovation and is the main reason for deciding to do it yourself. Unfortunately, your failure to seek professional help can cost you more than you imagined. Even though it may seem fun to take on a renovation project and see it transform into a dream home, there is more at stake. Involving a higher standard of workmanship saves you money, time, and other resources. In other words, there is no need to cut corners here. 
If you are still bent on DIY, maybe you can concentrate on parts of the project which do not require highly technical expertise. You can still feel a part of the project and be content that you contributed somewhat to your home's transformation.
Failing to renovate for the intended purpose
First of all, people renovate their homes for several reasons. It might be to create additional space, sell the property, fix a safety issue, etc. As long as you know the intended purpose, it becomes easier to follow through with the project. On the contrary, if you fail to renovate for an intended purpose, you increase the chances of blowing up your budget. Because there is no particular purpose, you risk experimenting with different ideas, which may be way off your ideal budget.
Nobody likes to lose money when there is an opportunity to save it. The same applies to your home renovations and everything else to be done to complete it.