My boys are at an age where they don't really play with many toys.  Their playroom went from being a pseudo-toy store to a hangout spot with their friends.
I wanted to revamp the room, taking out some of the unused "clutter" and create a cool and comfortable place to chill out after school and on weekends.
I wanted the boys to have a say in the new design (of course with me having the final say).
Color Change
The walls most definitely needed a color change, so I headed over to The Home Depot and picked out a bunch of swatches for the boys to choose from.  We chose a muted blue, which went well with the neutral carpeting.
You can even use the updated Project Color app to inspire and help!
They surface popular colors, colors trending on Pinterest and other paint color recommendations.

Use the new digital color wall to narrow down your paint color search by selecting a color family, then the hue of interest.

You can search by paint color name or number.

Inspiration can be found anywhere, so they built a paint match feature that allows you to snap a picture of any item — a painted wall, the house or your couch – and they will find a paint color that matches closest.
Even after you buy paint, they remember your color choices, so you can always come back and get the same exact matching paint color.
Explore popular paint combinations here
Furnishings
I was super excited to find out that The Home Depot, the nation's #1 and most trusted home improvement retailer expanded their assortment into the home decor business online!
Shopping from the comfort of home (and not having to bring the boys to a store where they would complain 99% of the time) is right up my alley!
You can even shop by room, style, and color!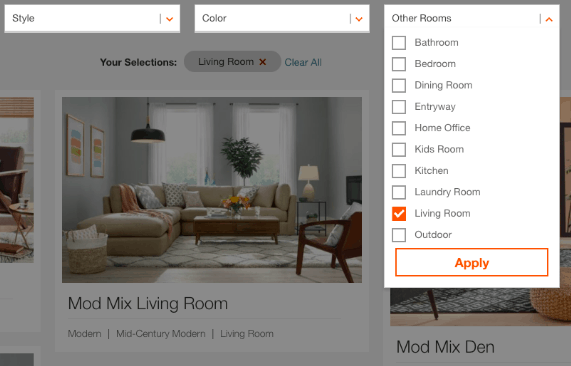 Seating
There could be as many as 6 kids in that room at one time (if not more), so I knew I needed to look for a sectional.  I especially liked this 3-Piece Brown Tufted Seat PU Leather Sectional with Ottoman which provides the perfect experience we need. Ideal for medium to large living rooms it also includes an easy-to-use ottoman that offers convenient storage and seating space – and most importantly ease of cleaning!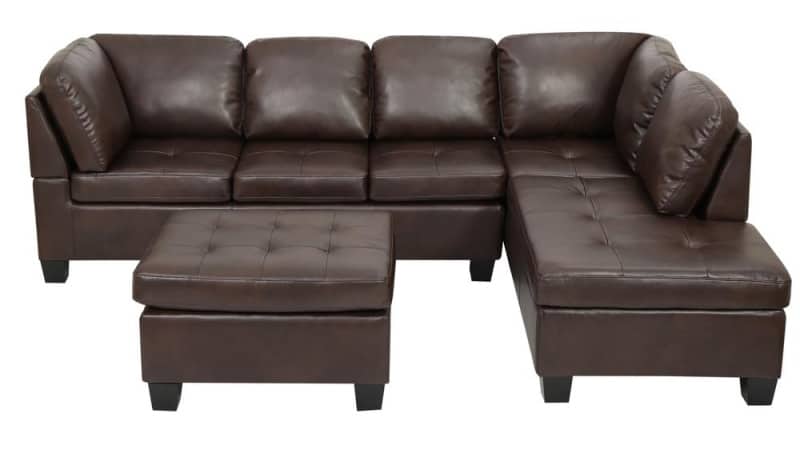 Or this all-purpose cozy Black Left Chaise Sectional…I love that both options have an ottoman.  That equates to extra seating, an extra table, chic design and/or storage!
Entertainment Unit
We are keeping the TV we have, but I'd like to find something fun and modern to frame the Television.  Here is one I especially like, the City Life 50-Disk Capacity Wall Mounted Media Console in Black Oak finish will open up your living room space and give it a superb airy look.
It features 4-open storage spaces including 2-adjustable shelves that can support up to 10 lbs. and 2-lateral open spaces on each side for CDs, DVDs, and Video games.
I've been meaning to hang the TV on the wall, so this is perfect!
Extra Seating
You can never have enough seating, so I think I am going to grab two of these Belinda Teal Accent Poufs in teal! This perfect pouf will effortlessly radiate natural charm in your room. Handmade in India, the sleek styling and smooth coloring allow this perfect piece to emanate subtle sophistication.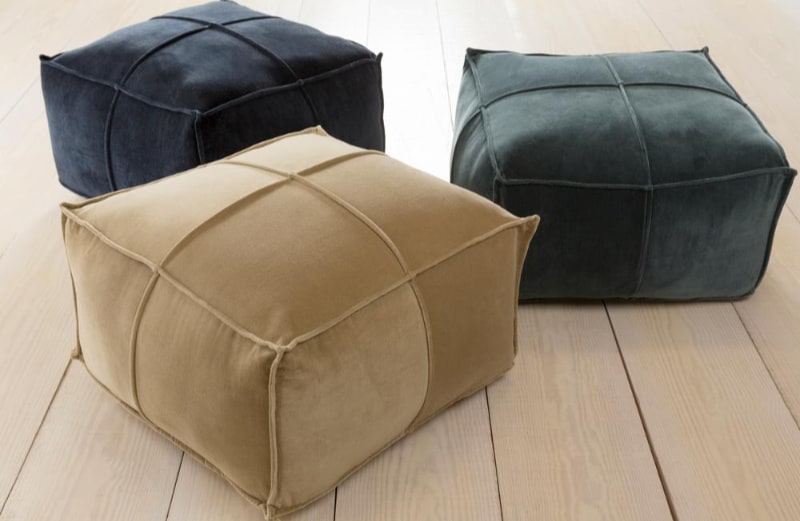 Storage
Even though they don't have a boatload of little toys, there are books, board games, and arts and craft items that need a home.  I have a huge window along one wall, so I like this bench with storage beneath it.  (Extra seating – you know I love that!)
With 4 wicker baskets and 4 drawers, the Oxford Bench provides additional storage as well as extra comfortable cushioned seating.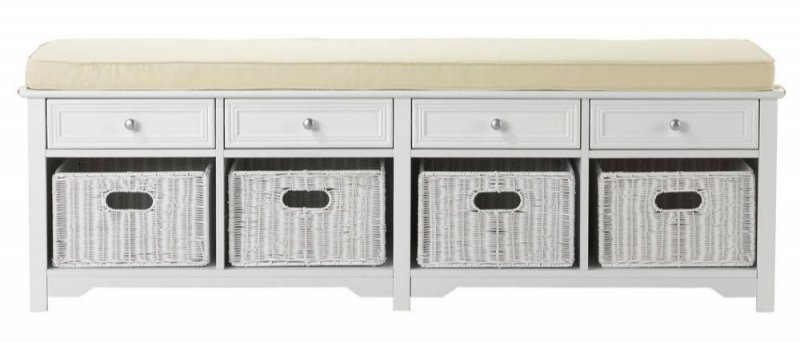 The Home Depot carries thousands of on-trend products to fit your style and complete your project, so you can design your home from top to bottom in the style that is right for you.
Free shipping on most orders over $45

The products are backed 100% 

Pick up in the store and return items to more than 2200 stores for free!

Everyday low prices and promo events give you the opportunity to get the best prices year-round on home décor.
This is what Home Improvement looks like now!
What rooms will you be sprucing up and what are you going to buy from The Home Depot?