I love scarves…they are a great accessory to even the simplest outfit.  A white t-shirt and jeans paired with a colorful/patterned awesome scarf…PERFECT!  You can find some beautiful, inexpensive ones to fit anyone's taste.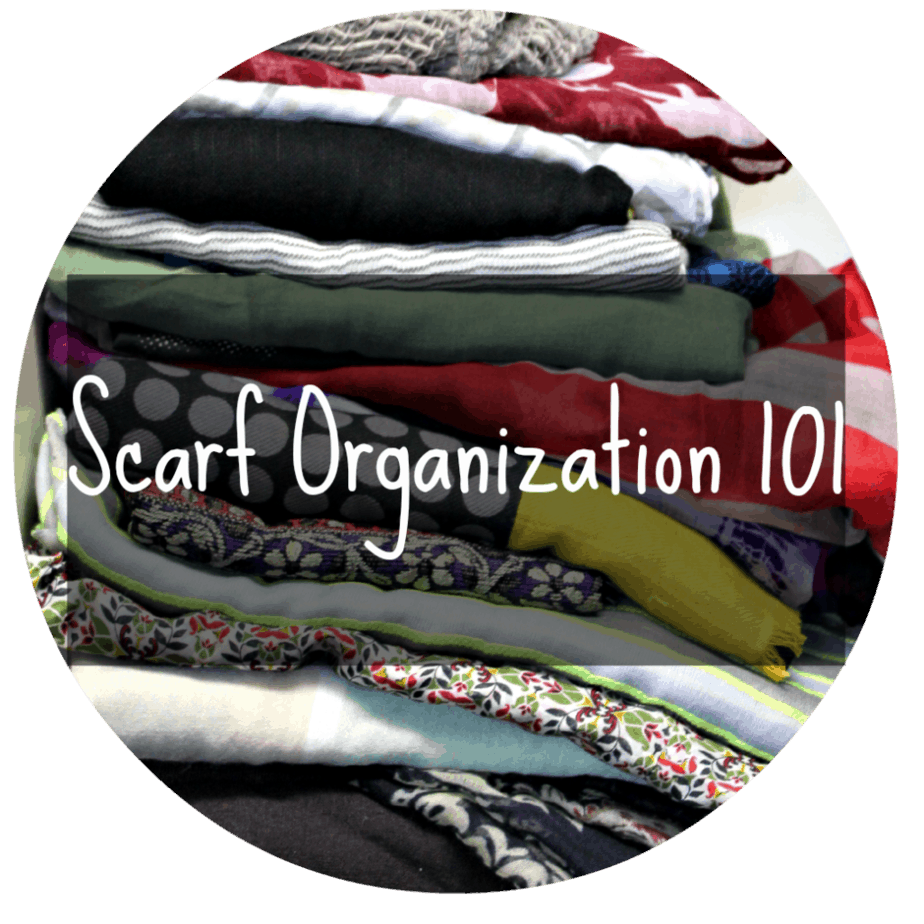 Over the years I have accumulated quite a number of scarves.  For the longest time, I would store them by folding and piling them on a shelf.  That became a bit messy after a while.  I'd go into the closet and pull a scarf or two out, sometimes unintentionally tumbling the rest of the pile to the floor.
I needed some other way to organize my scarves neatly, but where I could also easily see my inventory.  While cleaning out my guest bedroom closet, I came up with a great idea!  I use the slim, huggable hangers for my clothing – why not use them for my scarves?  I had the closet space to hang them…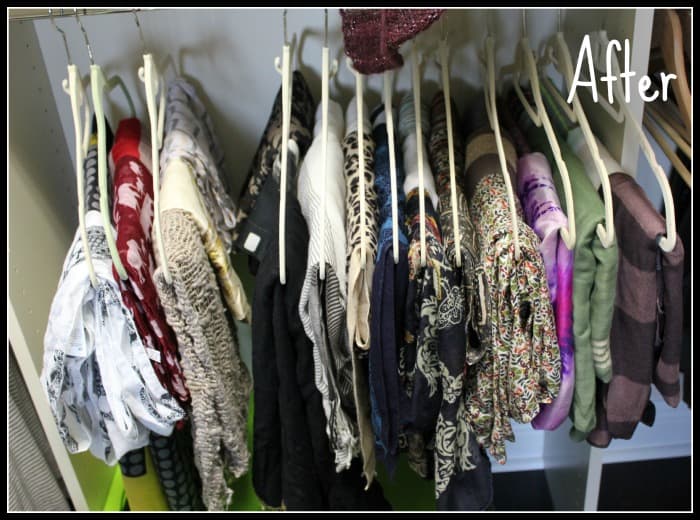 Now I can see all of my scarves and it is so much neater!!  I hung like-colored scarves together as well.
Trying to figure out how to wear your scarf?  Here are 25 different ways!
So, what do you think?