"Babe, there's ANOTHER box at the door for you."
That was how my second DailyLook Elite box was greeted by my husband.  There was a time when I would get a few boxes a day delivered to my front door.  My dad and husband would joke that when we were building our home, we should have had them build a loading dock as well for all of the packages I receive.
It's not that bad now (mind you, I didn't think it was bad…it was exciting and fun and I loved it!).  It's not that bad now because I am not working in Corporate America right now.  I am on my own, working from home, so I don't need the variety of outfits that one would have for an office environment (although I still am in love with pencil skirts, sheath dresses and kitten heels).  BUT now I need a different wardrobe.  A more casual, relaxed set of clothes, and jewelry, and shoes.  KIDDING.
Back to my DailyLook Elite box…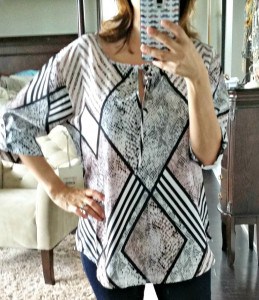 Jack by BB Dakota Cubbon Top: Although this blouse fit well, I have way too many similar tunic-like tops.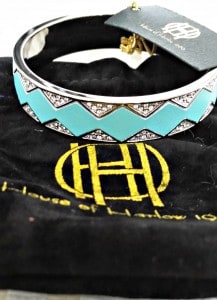 House of Harlow 1960 Leather and Pave Bangle: I am a big fan of House of Harlow and loved the combination of leather and pave crystals on this bangle.  The color is also a great pick for Springtime!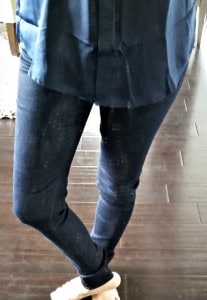 Just Black High-Waisted Jeans: If you remember from my last DailyLook Elite box, I received the same exact pair of jeans BUT they were a tad too small.  The stylist remembered and sent me the next size up, which made for a perfect fit (and showed me that she was really paying attention to my notes).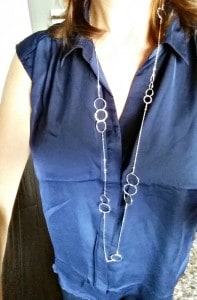 Cultivate Collar Top: A great fitting, navy silky sleeveless top, this looked great with my Rocksbox long necklace.  It was super comfy and a great price too!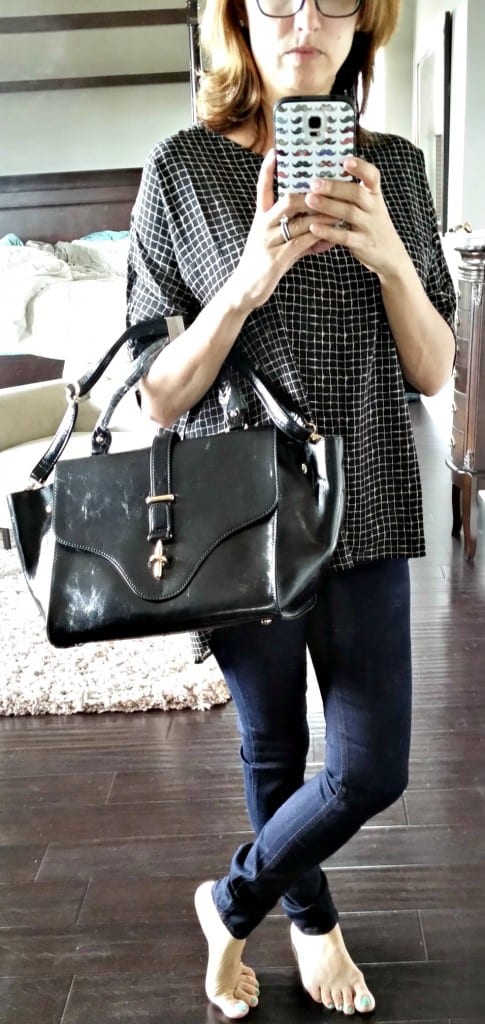 Melie Bianco Tyler Durden Winged Vegan Leather Tote: The shape of this tote was totally in-line with current trends and it wasn't too big or too small.  The only downfall?  I have too many black bags that size (did I really admit to that?!)
Open Back Grid Top: I liked the print and the concept of an open-back BUT when I tried it on it reminded me way to much of a hospital gown.  It may have been because it was longer in the back, or that it really had little shape to it.
Overall, this was a great haul!  If you are interested in trying out DailyLook Elite, click HERE to get started!