You know how I am about subscription boxes…I can't get enough!  When I find out about a new one, I need to try it – at least once!  A few weeks back I received an email from a representative at Wantable, inquiring if I would be interested in checking out their subscription box.  You know what my answer was – obvi!
It was very easy to sign up on the Wantable site.  I was able to choose from either a makeup, accessories, or intimates box.  I am a bit overwhelmed with the amount of makeup samples I have from previous boxes, and have enough intimates from now, so I opted for the accessories option (and I am glad I did!!)
After filling out a brief survey so Wantable could get an idea of my likes and dislikes, I was very curious as to what would arrive in my mailbox.  I received the box today and was super excited to check out what was inside.  The boys went to bed.  I opened my Wantable box!
Compact, secure packaging, a super cute letter illustrating my previously chosen preferences and the contents of my package were the first things I observed.  I was not disappointed with the contents!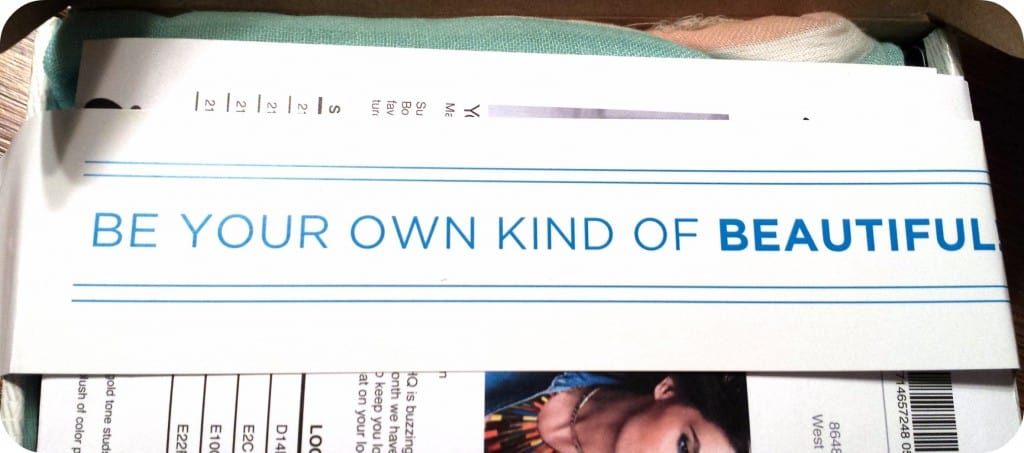 I received, what I feel, are some really great accessories that will compliment my summer wardrobe – and have me sign up for next month's box (sorry Babe…this is all for review purposes – wink, wink).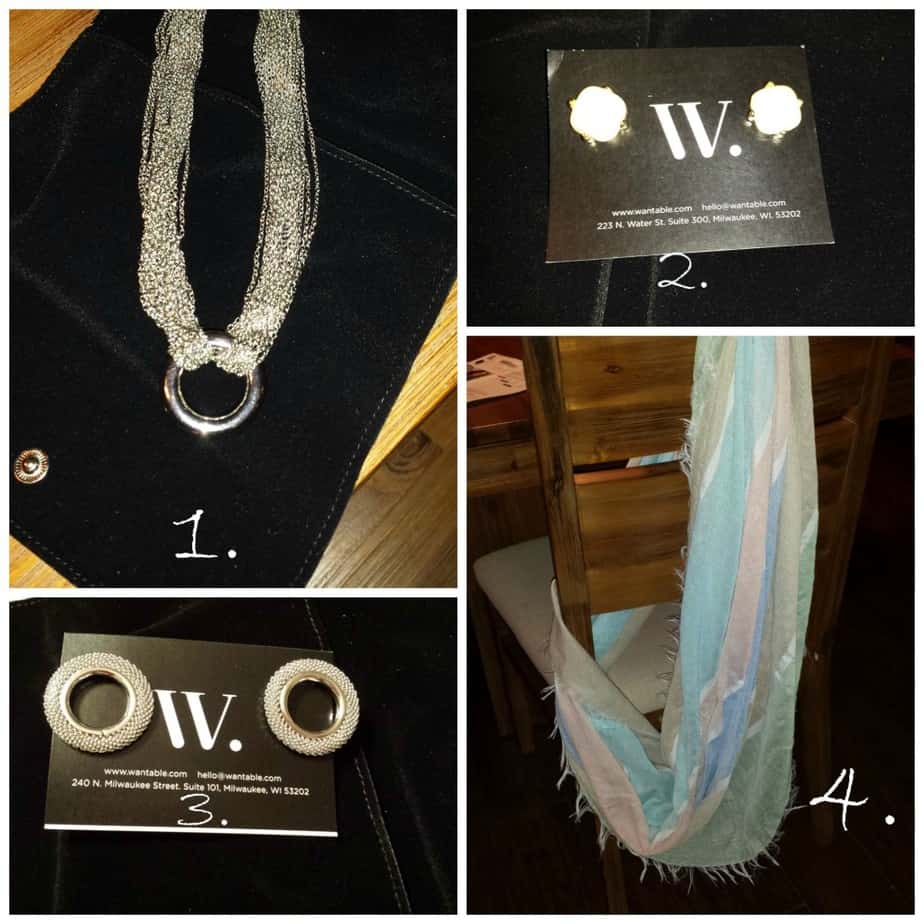 Andi Necklace: super versatile!  I can see myself wearing this with basically anything!
Tessa Studs: Wantable recommends wearing these  peachy stones with just about anything, but with my hair pulled back to show off their style!
Lindsay Earrings: Probably something I wouldn't gravitate towards in a store but then again that may not mean much considering everything I end up bringing to the register is black, white, or super simple….I look forward to wearing these…like tomorrow!
Abigail Scarf: LOVED IT!  I am a scarf person and to find the items neatly wrapped in this pastel colored infinity scarf, I was super excited!  It is very soft and I can see it paired with a simple white T and jeans, or an eyelet sundress and denim jacket as Wantable recommend.
Overall, I give this box two thumbs up!  The quality of the accessories, paired with the fact that they really listened to my preferences in the survey make me a HUGE fan.  I totally recommend checking this out, at least once.  I may try the makeup one next…just to see the full spectrum of what they offer.  What are your thoughts?
*Please note that Wantable sent me this box for review purposes (thankfully…it was awesome!).  I may get a small commission if you purchase from one of the links in this post.