My last DAILYLOOK Elite was amazing, so this box had a lot to live up to.  Sorry about the somewhat poor lighting.  I received this box while I was away and was in a rush to get the photos taken.
LAVENDER BROWN X DAILYLOOK SILK V-NECK TOP: (Please disregard the wrinkles – unless I know for sure that I am going to keep the item, I don't iron it.)  This mauve top was a great quality silk and could go so well with skinny jeans or black cropped pants and a cute shoe.  The only thing is that I have a handful of tops similar to this (and the price tag was a bit high at $99) – do I keep it?
ARTICLES OF SOCIETY MYA ICONIC SKINNY JEANS: The jeans were a nice dark blue – you could wear these with anything.  Skinny jeans in general are a staple for anyone's wardrobe!  I like that this company manufactures their products in the US! Although they fit well, I have two similar pairs.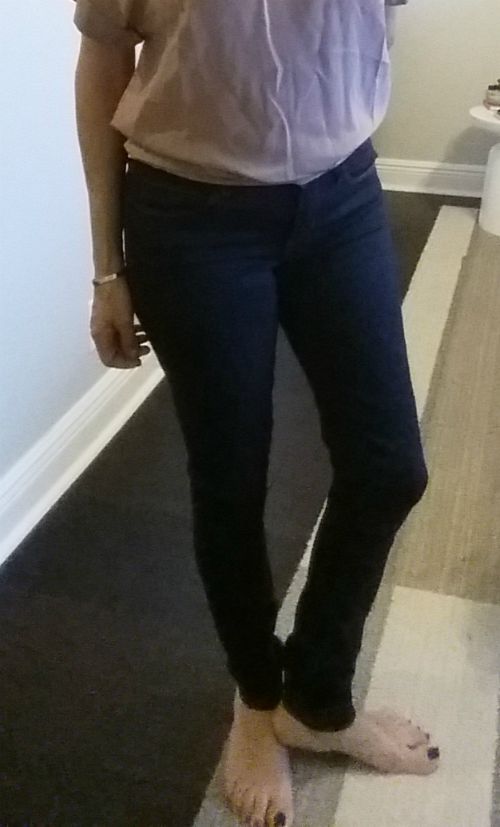 SOMEDAYS LOVIN HAPPY HOUR STRIPE DRESS: I fell in love with this dress at first sight.  I love the dark heather grey and white stripes and this looked so comfy!  I could see myself wearing this dress during the week to lunch or running errands.  It was so cute…till I tried it on.  The shoulders were very large and squared and did nothing for my shape.  So sad.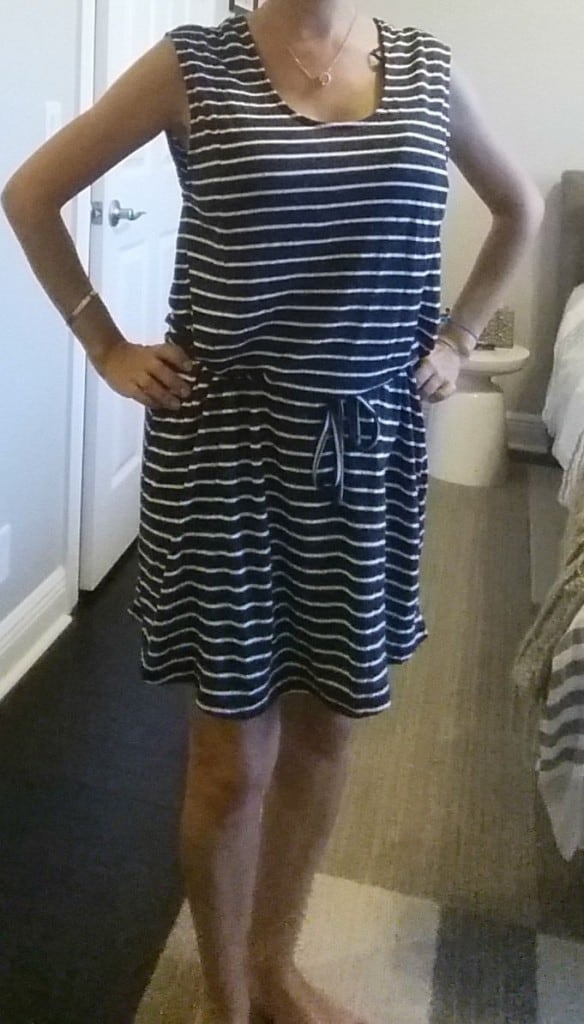 GORJANA MARMONT MINI HOOP EARRINGS: So stinkin' cute!  These hoops are just a bit different than the traditional hoops in that they are almost hexagonal in shape.  They are perfect for everyday wearing.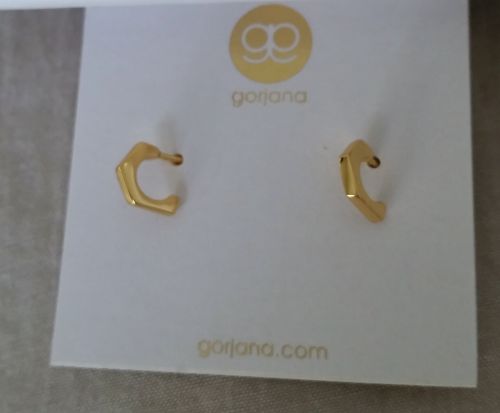 SEREFINA VINTAGE DECO HAMMERED WITH RHINESTONES BRACELET: A great stacking bangle, this was very light and and fun with that one tiny centered rhinestone.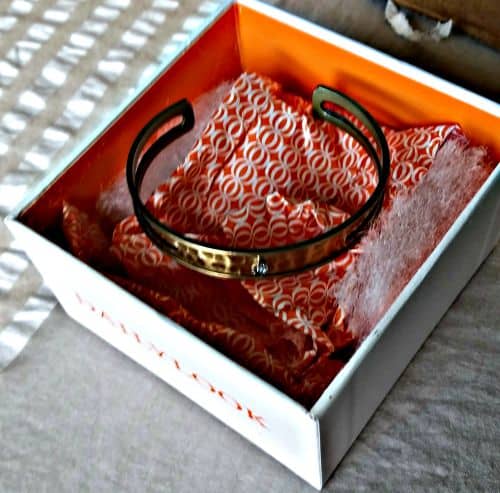 PROJECT SOCIAL T COTTON EASY TEE: This oatmeal striped t-shirt was super soft and could very easily integrate as a staple to one's wardrobe.  I liked that it was longer in the back and not form fitting.  (On an aside, as I was posting this picture I thought, "That's what my elbows look like from the back?!"  Yes, very random…)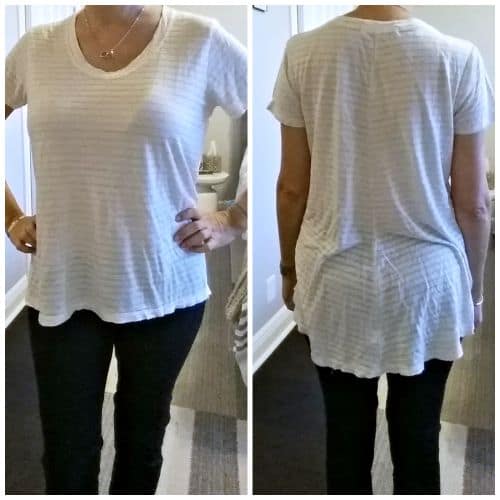 AMANDA SIDE KNOT KNIT DRESS: Yet again another super soft fabric, this dress fit perfectly!  I like the asymmetrical hemline caused by the side knot.  I could totally wear this out for date night with a pair of heels and a scarf that will give the look a pop of color.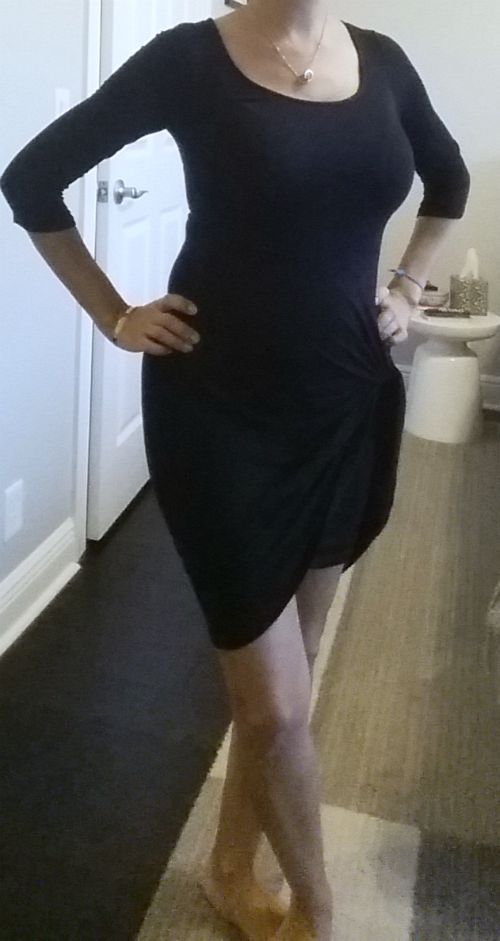 Check out my other DAILYLOOK Elite boxes:
July
June
May
April
March
So if you had to choose, which pieces would you choose and why?  Have you tried any of the clothing subscription boxes?