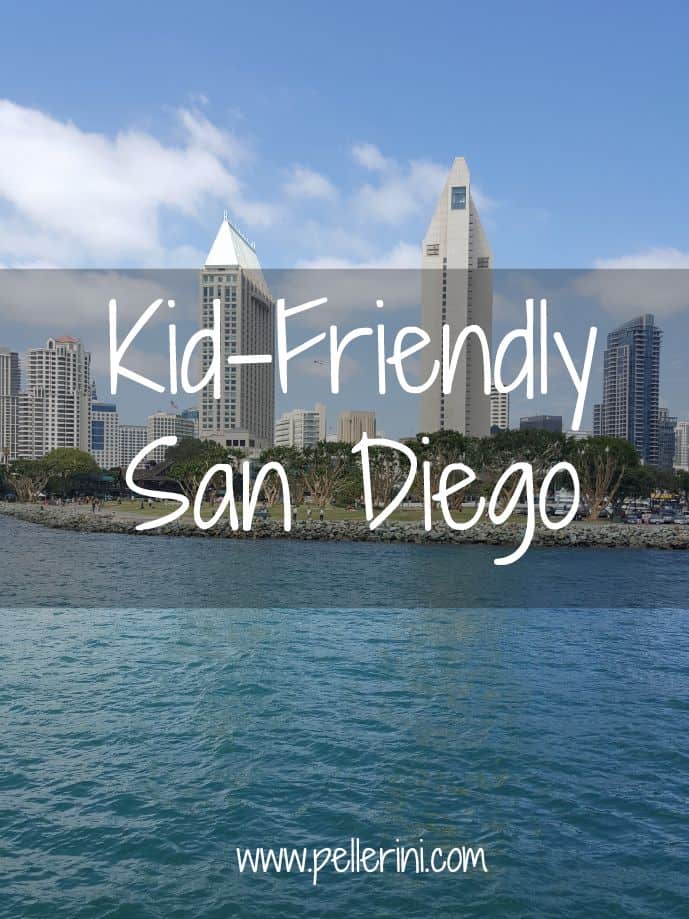 As I type this kid-friendly California post, I just want you to know that I wish to be back there.  Aside from the insane sales tax (and the cost to purchase a home there) this state is absolutely beautiful!  We decided to take our summer vacation here for a few reasons:
My older son had been asking us for a few years if we could go there when he turned 10.  He's 10.
We were looking for a vacation that my husband would also love, since he is going to be 10 + 30.
We've heard nothing but awesome things about CA.
We boarded the flight at an insanely early hour (5:45 am EST) in order to get a full day in once landed.
The first day of our visit to San Diego was packed with fun things to do and see.
After we checked into our hotel, we boarded a boat to experience a full harbor tour.  TIP: check out Groupon and Living Social before buying your tickets – we found a great deal on Groupon for the Fairways tour.  It was so cool to see all of the different naval ships docked along the harbor.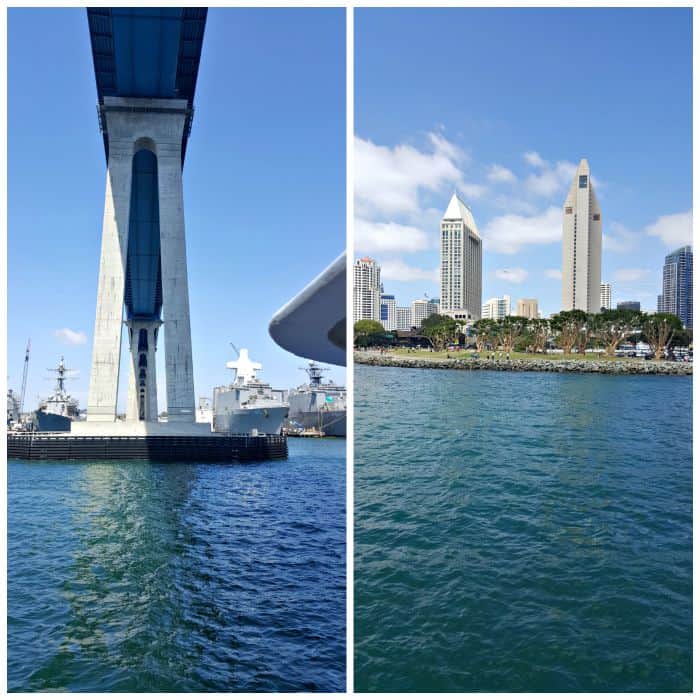 The sea lions were a highlight.
After enjoying the renowned cheeseburgers and frings at Hodad's, we experienced our first California sunset along Sunset Cliffs.
Saturday morning, we headed over to the San Diego Zoo.  Driving through Balboa Park to get to the zoo was beautiful.  If my boys were a bit older, we would've stopped to check out the many museums and parks along the way.
When people told me that the zoo was like none other, I believed them – kind of.  They were right.  It was huge (99 acres) and beautiful.  We started off with the bus tour, which was a great way to get to know the zoo and where we wanted to spend more time once the tour ended.  We were able to see the baby jaguar play with its mama – so cute!
NOTE: if you want to see the pandas, I recommend getting there super early.  There is always an insane line.
To end our visit, we took the Skyfari ride back to the front of the zoo to get a bird's eye view of the park.  It wasn't as high up as the one in Hong Kong (thankfully), and the boys loved it.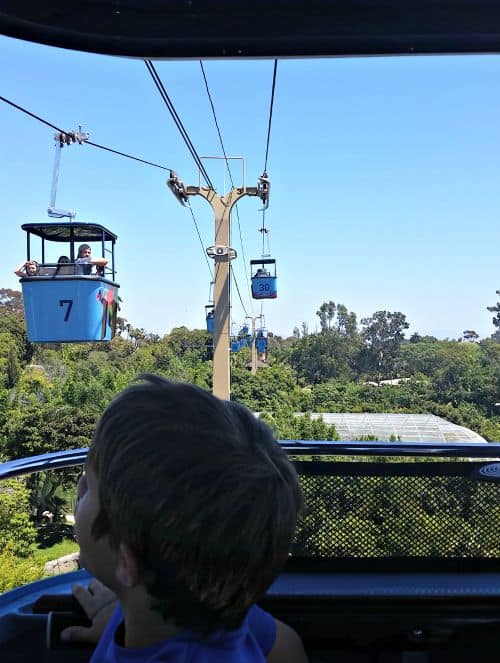 We ate dinner in the Gas Lamp District at barleymash.  I have to say that this restaurant had one of the most interesting menus that we've seen, along with the fact that they were extremely kid-friendly.  My older son is very particular when it comes to his macaroni and cheese and the waiter went above and beyond to make sure his dinner was exactly what he wanted.  Our dinner was delish. I've never heard of, nor tasted, the iron fries we ordered.  Known as the "All In" fries, they were loaded for sure – pork belly confit, stout braised short rib, pulled pork, pepper jack beer-cheese sauce and fresh chopped chili mix.  This was more than enough for two people.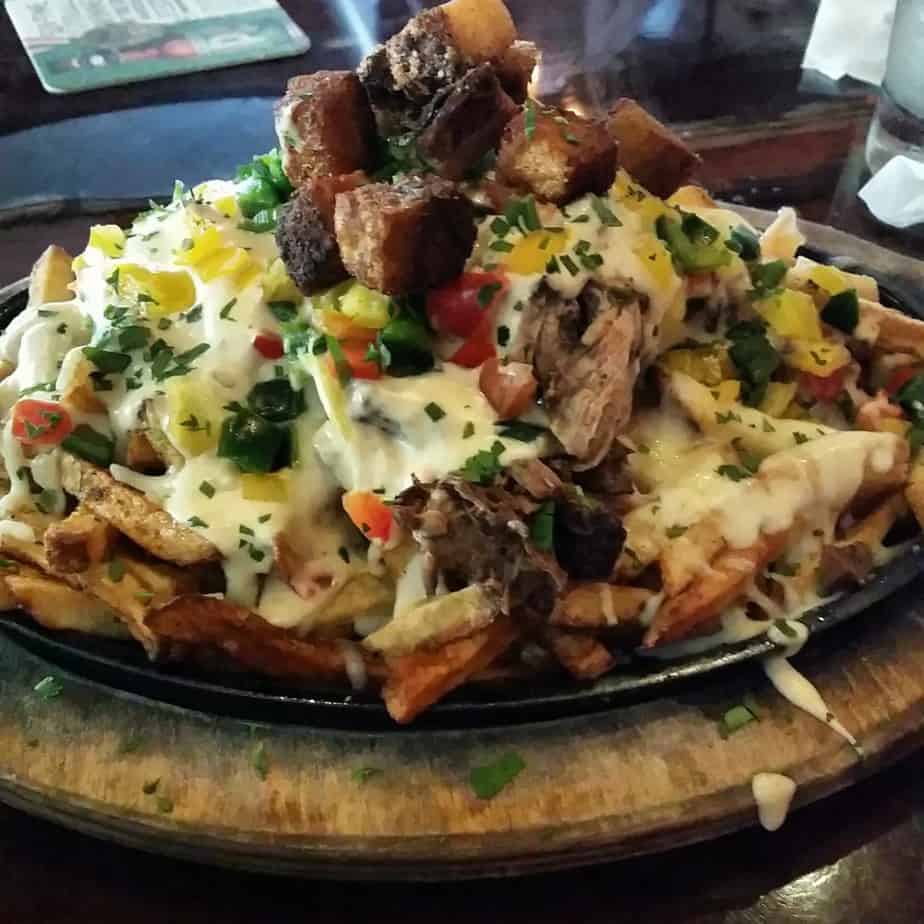 After that meal, we needed to find somewhere to rest and enjoy the sunset.  My husband told me that when he lived in San Diego, he would go to Soledad Mountain at sunset.  Now I know why! What an amazing view of the city and the sunset!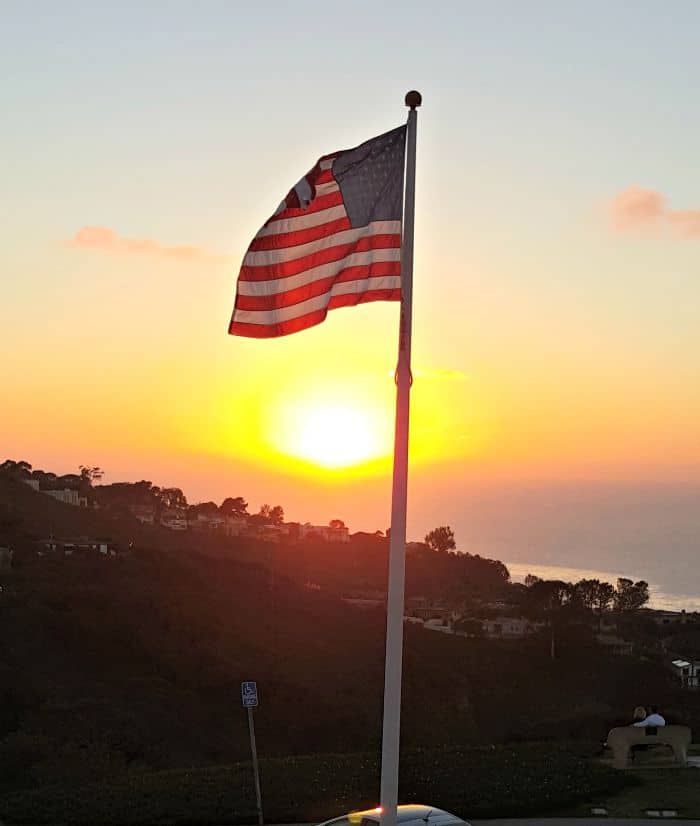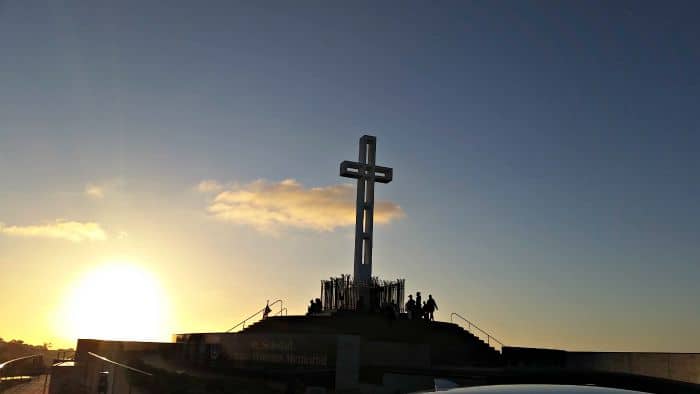 After marveling in the beauty, we went to Mission Beach for some ice cream and rides at Belmont Park.
Next stop Newport Beach.  Stay tuned!