My boys have shown more and more interest in learning about different countries – the history, food and customs. What better way to teach your children about different cultures than to visit Epcot?
EPCOT: THE FACTS
Epcot is the best of all worlds – past, present and future.  Encompassing three times the amount of land that the Magic Kingdom does (yep – I double checked that fact and was amazed myself!), Epcot opened in October of 1982.  It ranks as the fifth most popular theme park, with over 11 million visitors each year!
Did you know that EPCOT is an acronym for Experimental Prototype Community of Tomorrow?  It was actually intended to be a community where people lived and worked, but took a different design turn after Walk Disney passed away in 1966.
LET'S TRAVEL THE WORLD!
My boys said that they wanted to travel, so we opted for the closest-to-home way to do so – Epcot's World Showcase!  As soon as we arrived in Mexico, we picked up two World Showcase Passport kits for the boys.  Inside each kit is a pin to wear, a passport and stickers.  The boys were instructed to find the KIDCOT station located in each country.  There, they would meet a representative from the country who would stamp their passport and write a little note in their native language.
What made it even more exciting is that the Flower and Garden festival was going on when we visited, so on top of collecting stamps from each of the countries, we also got a passport to learn about fruits and veggies from them as well!
Epcot's World Showcase
First stop Mexico!  The boys ran to their first KIDCOT station and then we boarded the Gran Fiesta tour boat to learn about Mexico from the Three Caballeros, which was super cute!
Norway was packed as it houses the new Frozen ride.  (I remember visiting way back when it was a viking ride!)  We had to take a photo with the huge troll!
I started to get a bit hungry, so we stopped for some delicious vegetable spring rolls when we got to China.  The bromeliad dragon was breathtaking!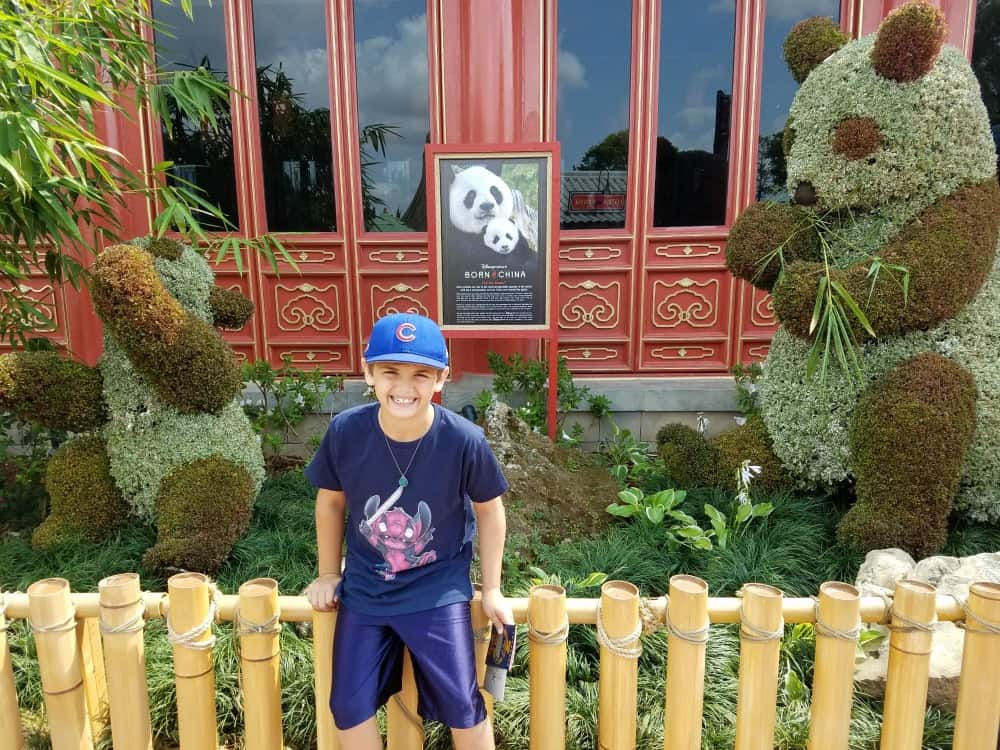 The boys munched on what I think was the largest soft pretzel I've ever seen, as we traveled through Germany on our way to Italy.
Lunch couldn't have come at a better time than when we strolled into Italy.  Considering it was our Anniversary weekend, and we went on our honeymoon to Italy – it was most fitting!  We chose to eat at Tutto Italia Ristorante, which was delicious!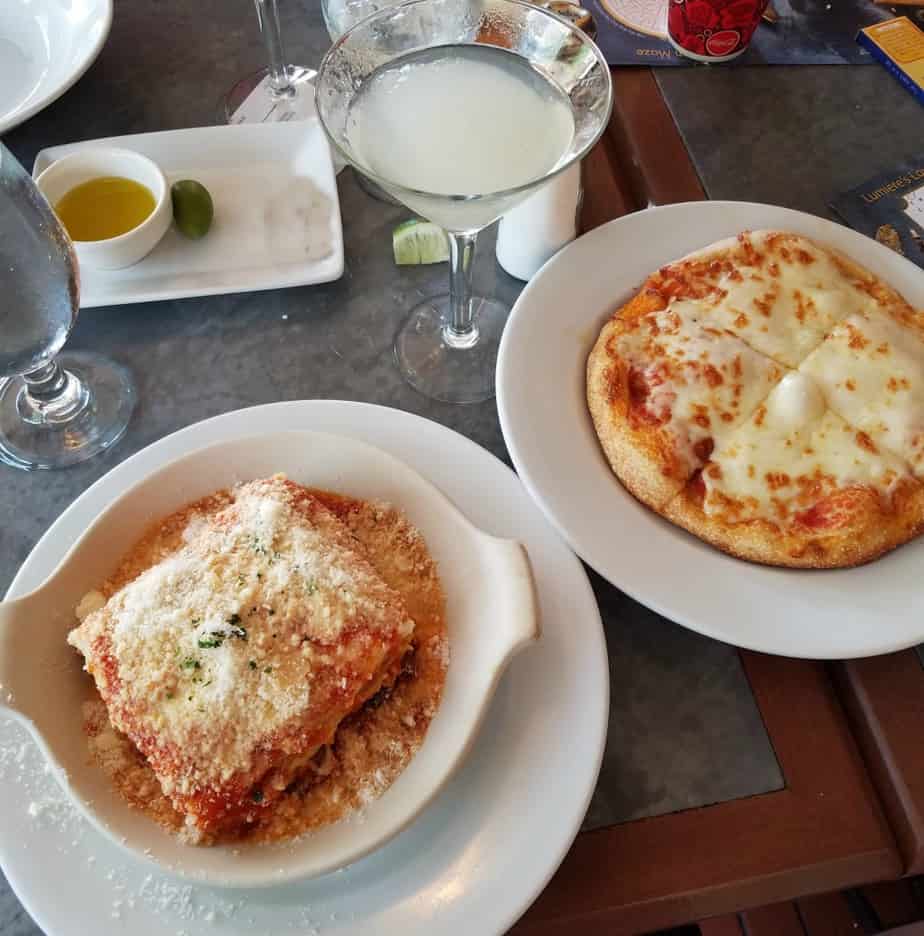 We walked through America, and couldn't wait to get to Japan!  The family consensus was that Japan was by far our favorite country.  My older one fell in love with all of the anime in the shops, my little one loved the drum show.  Those women were amazing and so powerful!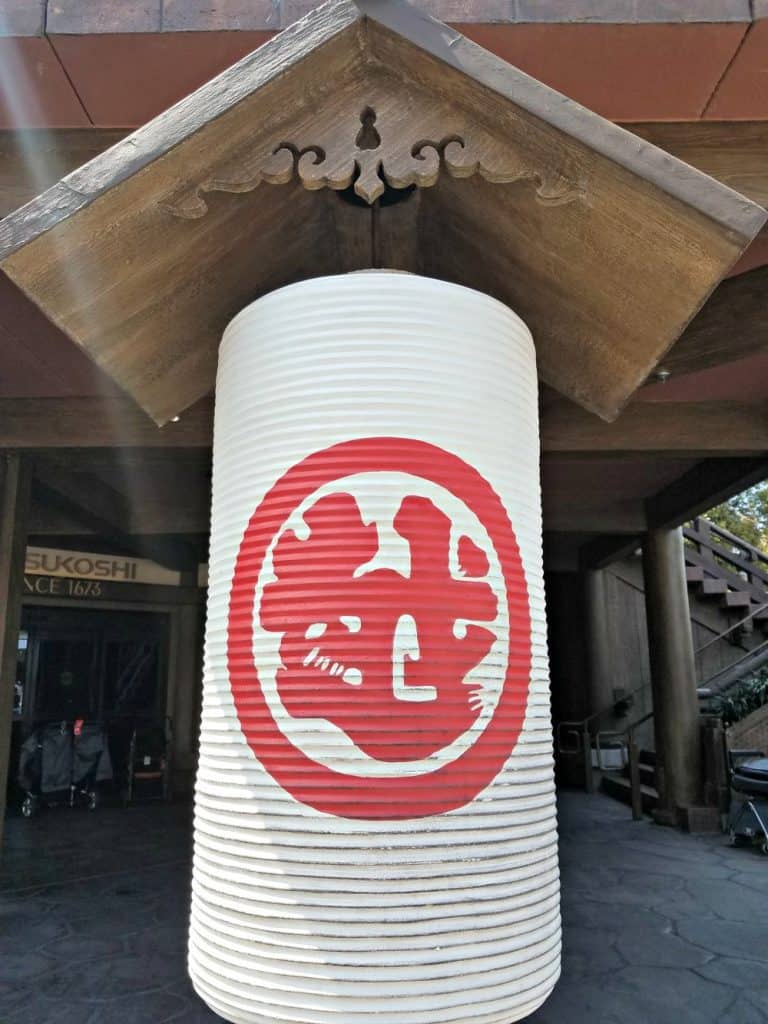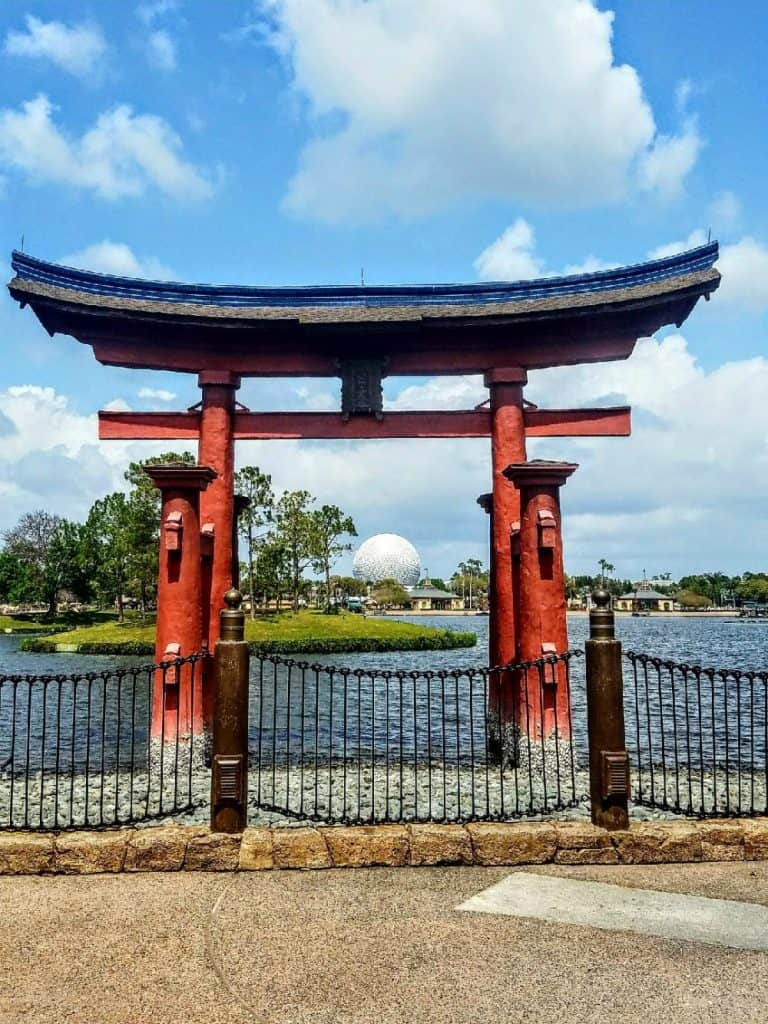 Morocco was next to visit – did you know that Morocco is the only country in the showcase that was funded by the country's government?  The king at the time, King Hassan II, reviewed the scale model of the Moroccan Pavilion to ensure it was authentic!
I felt like I was back in Paris when we walked through France.  Of course, I had to get a macaron as well as sample the delicious French wine!
The United Kingdom was fun to travel through.  Ironically, it started raining the first time I went to Epcot and walked in the UK.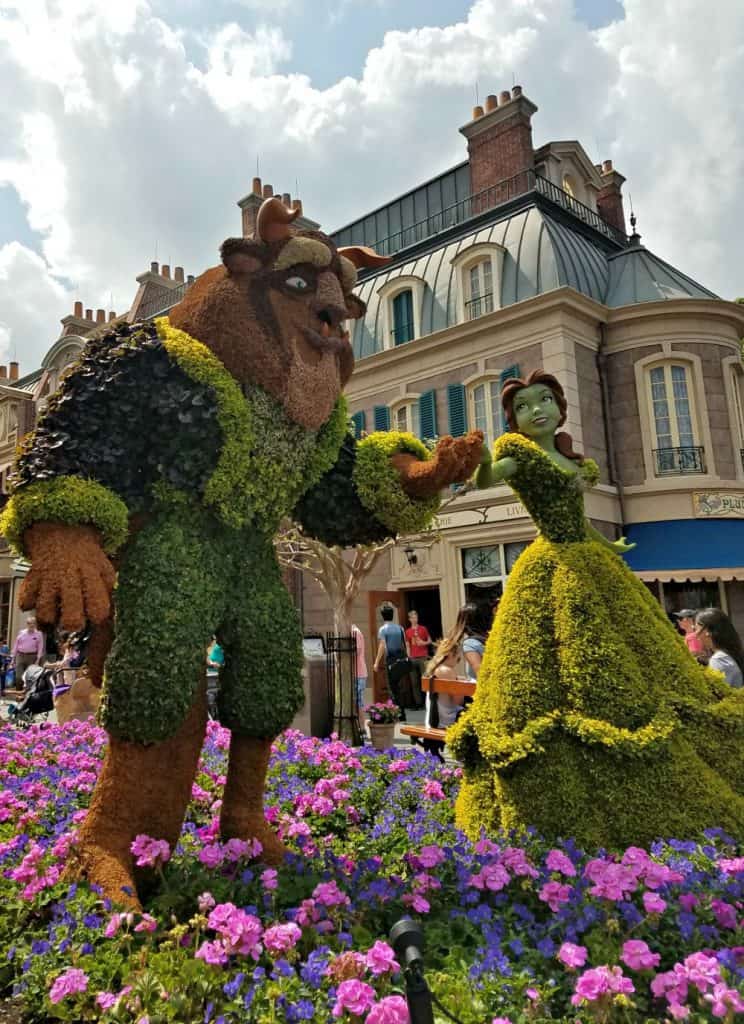 Last but definitely not least was Canada, where we enjoyed the O Canada Circle Vision film that taught us all about what Canada has to offer.  I've never been and cannot wait to go!
Have you been to Epcot?  If so, which was your favorite country in the World Showcase?