This shop has been compensated by Collective Bias, Inc. and its advertiser. All opinions are mine alone. #FueledForSchool #CollectiveBias
Our family loves the beginning of a new school year.  It means new school supplies, catching up with friends, and getting back into a routine – YAY!
I am all about routines – for morning, after school and at bedtime.  In our household, mornings seem to be the most hectic.  My older son is up with the sun whereas my little guy likes to get as much snoozing in as possible.  Thankfully the elementary school they go to requires uniforms, which makes dressing a bit easier.  Breakfast is usually Kellogg's Rice Krispies or yogurt and fruit – easy enough, right?! Then it's time to brush their teeth and hair, grab their lunch and we're out the door.
I make their lunches the night before (one less thing to do at 6:30 am) and snacks are a big thing in our house.  After school, during soccer and baseball practices and just about any other time, we are always for looking for on-the-go snacks.
One of our favorite snacks to make and take is our rendition of Kellogg's Rice Krispies treats, which includes the basic Rice Krispies treats ingredients but with an added twist – chocolate chips, mini marshmallows and graham crackers.  They are so easy to make and super delicious!
INGREDIENTS:
7 cups of Kellogg's Rice Krispies
1 bag (10 oz) mini marshmallows
1/2 cup butter
1 cup of chocolate chips – we used milk chocolate but you can use dark or even white chocolate!
5 graham crackers, crumbled (my youngest son loves to do this part)
DIRECTIONS:
Combine the Rice Krispies and crumbled graham crackers in a large bowl and set aside.
In a medium to large pan over high heat, combine the butter and 8 oz of the marshmallows and mix frequently until everything has melted.
Pour the melted marshmallow/butter concoction over the Rice Krispies and graham crackers and mix very well, ensuring everything is coated evenly.  Let this sit for about 8 – 10 minutes.
Add the chocolate chips and remaining marshmallows to the bowl and mix well.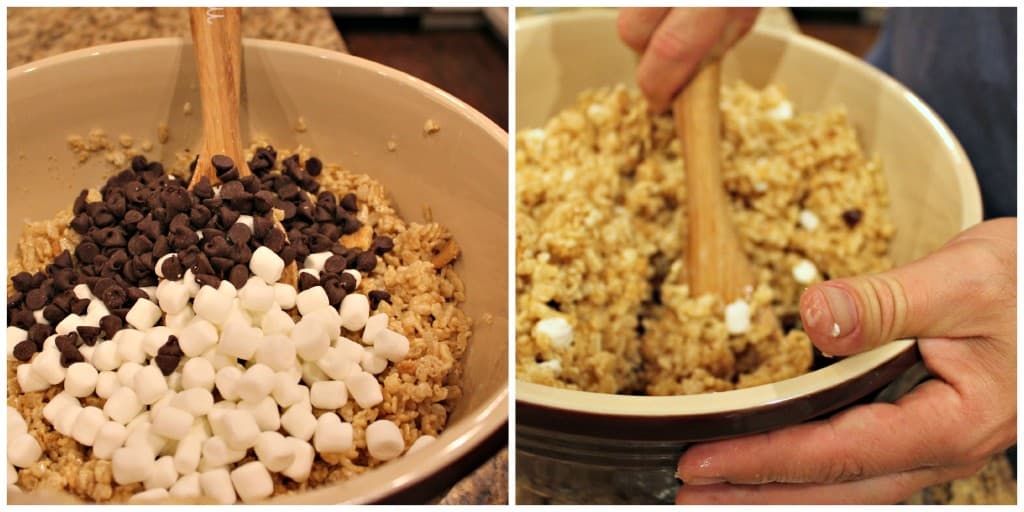 Evenly distribute the mixture into a greased 9″ x 13″ pan.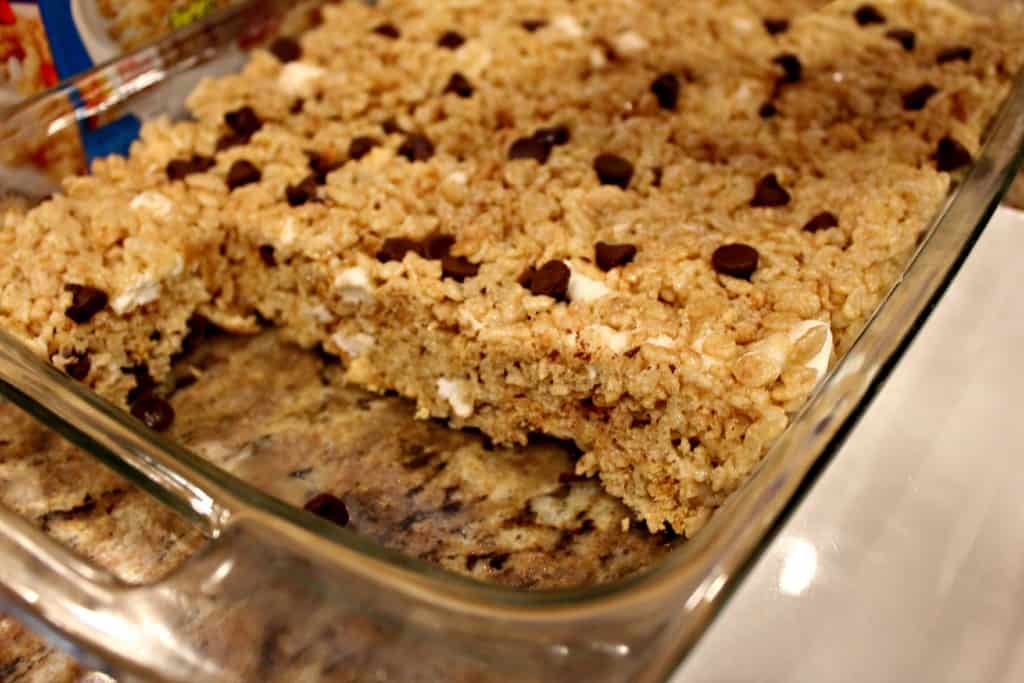 Once completely cooled, I cut the treats into squares and individually wrap them in plastic wrap.  This makes it super easy to grab-and-go!
You can find all of the ingredients at your local Target (my most favorite place to shop!), in the cereal aisle amongst the other awesome Kellogg's products!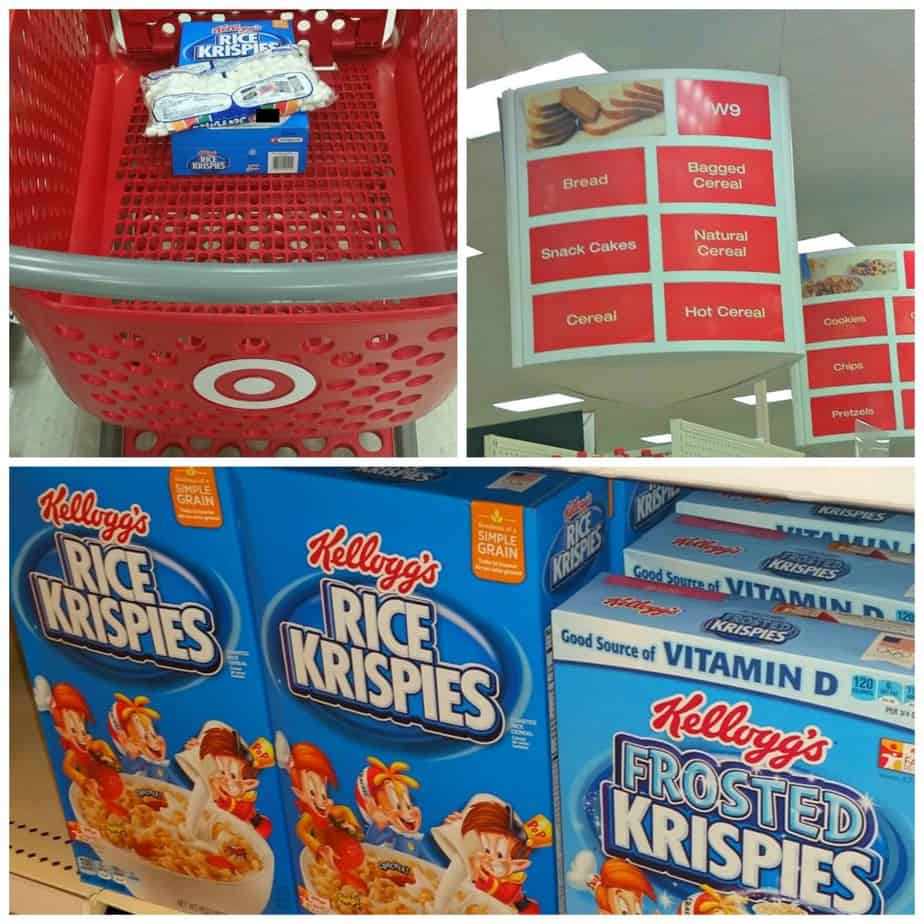 Stock up with Kellogg's products and be ready when a snack attack comes.  Be sure to check out Kellogg's Back to School packaging and great on-pack offers in store at Target!