TGIF!  The 5 for Friday was easy to come by this week…I found a lot of great articles and interesting info. This past week has been so much fun for me, having my sister, niece and nephews down for their Spring Break.  My boys were in heaven hanging out with the cousins.  I think I heard the word "butt" 5 million times (I am told it is a phase and definitely a boy-thing).  Now its time to wind down, although sad knowing that when I get home from work my sister won't be there to hang out with.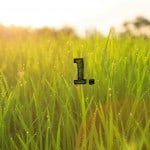 As you may know, I am always on the look out for the next best beauty treatment.  When I came across this article via FabFitFun, I was a bit taken back by some of the "interesting" beauty treatments that are out there. #6 was very different, followed by one not on their roster – the vampire facelift.  I had heard of this exotic facial previously but when chatting over dinner with a great friend heard that there was someone I knew that had it done I needed to know more.  This facial is comprised of removing blood from the face, placing it in a centrifuge where the platelets are removed where they are then "reactivated", then replaced into the face.  I am completely simplifying the process as I need to further research it, and it does sound grotesque but at the same time intriguing…have you ever done this or know of someone that has?
The most I know about Trader Joe's as of yet is that there is a great and inexpensive wine by the name of Two Buck Chuck; their trail mixes are great; when I have visited their location by my sister in CT the people that work there are super nice…I am patiently waiting for the one by me to be completed…very patiently.  In the meantime, here are some thoughts that everyone apparently has when they shop at Trader Joe's.  I hope to have some of these in the near future!
Happy Passover to my fellow Jewish readers!  I thought you might be looking for some wine to go along with your delicious seder dinners and luckily I came across a post with Five Amazing Kosher Wines.  No more Manischewitz for me!
One major thing I learned this week was patience overcomes everything.  Saturday night, sitting with my mom, dad, two boys, sister, niece and nephew, we discussed the day we had (driving 3 hours to Legoland – some of us with more challenging passengers than others, varying ride requisites and hunger needs).  Whether it was the glass of wine I had, or the actual time to SIT and reflect, I realized that taking a step back and a big breath really overcomes all of that undo stress that I put on myself (and others).  Family is there FOREVER, time passes so quickly, please embrace it all.  I need to do a lot more of that!
Last but definitely not least…I am obsessed with this recycled tank from H&M.  Pair it with a white cami and skinny jeans, leggings or cut-off denim shorts…so freakin' cute!  I received it today and LOVE IT.  It's from their new Conscious collection, made from recycled polyester.  It's currently sold out (whew…) but I am sure they are going to restock.