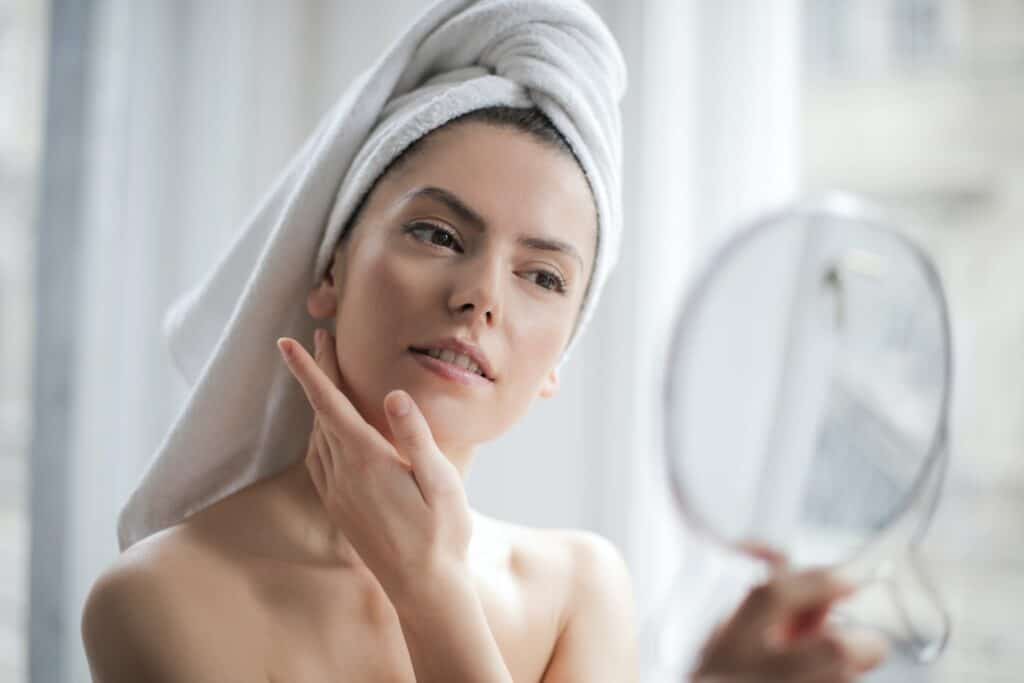 I never heard the term "anti aging" skincare when I was growing up.  Luckily I have a mom that is tuned into the benefits of taking good care of your skin at any age.  
Ever since I can remember, my mother has taught me how to take care of my skin.  Whether it was choosing the right products for my skin type, how frequently to apply, all the way to regular facials and annual dermatologist appointments.
What I've learned as time passed is that it is never too late to start taking proper care of your skin. This care can come in many forms – both at-home and professional procedures.
I am NOT a doctor, so I recommend you consult with a dermatologist when it comes to what is best for your skin type and condition.
Skincare Products
One of the building blocks of any skin care routine is the products that you use.
Sunscreen
The most important product in my book is sunscreen. By applying sunscreen, you are protecting your skin from the sun's broad spectrum of harmful UV rays.
Aside from keeping your skin tone even (translation – no brown spots), it helps to protect against wrinkles and that leathery skin (think the old lady from There's Something About Mary).
Sunscreen is necessary even on cloudy or rainy days – the sun's rays dont' discriminate.
Face Cleansers, Serums and Moisturizers
There are so many different face cleansers, serums and moisturizers out there, so it is hard to tell you which one is best. My best advice would be to read the ingredients. Make sure there are no:
Parabens
Phthalates
Aluminum
Mineral Oil
DEA, MEA and TEA
Propylene Glycol & Butylene Glycol
Sodium Laurel Sulfate and Sodium Laureth Sulfate
Triclosan
Skin Rejuvenation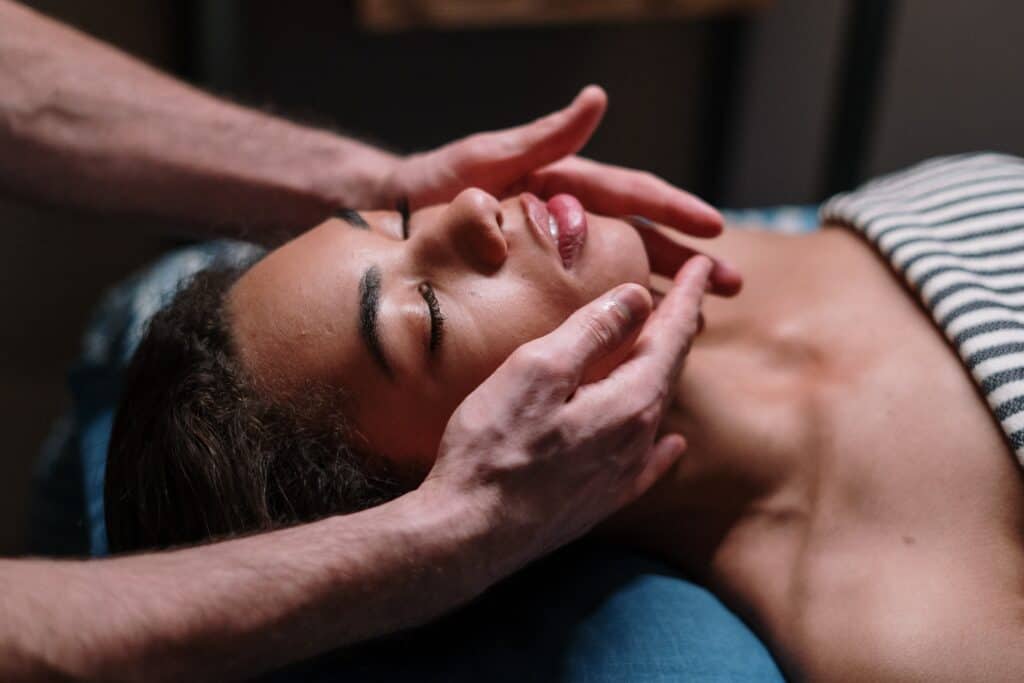 There are so many different peels, injectables, and other procedures out there – how do you know which one is best for you?
First and foremost, ask around. The stigma behind getting Botox and similar procedures is a thing of the past, and more and more people are open and willing to share whom they go to. The best way to find a reputable provider is to inquire with friends, family, your general practitioner, and read reviews online.
Laser Treatments
Lasers have come a long way! Laser treatments include:
Skin tightening
Fine line reduction
Treatment of spider veins and birthmarks
Scar revision
Hydrafacial®
A HydraFacial® is a medical-grade, non-invasive skin resurfacing treatment. It is a combination of hyaluronic acid serum and chemical peels that cleanse, exfoliate, extract, and hydrate your skin. One of the best ways to protect, brighten, and plump your skin!
Microneedling
Microneedling is used to increase the production of collagen and in turn improve skin issues such as wrinkles, lax skin, large pores, and scar tissue.
Chemical Peels
A chemical peel is a non-invasive cosmetic procedure that resurfaces the skin with a chemical solution that essentially exfoliates the top layers of the skin. 
Dermaplaning
Dermaplaning is the process of shaving the surface of your skin to remove only the top layers of dead skin and fine hair or peach fuzz. It is great for producing a brighter, smoother complexion while reducing the appearance of fine lines and scars.
Microdermabrasion
Microdermabrasion improves the overall texture of your skin. I've done this quite a few times in the past and it is awesome! It feels like a cat licking your face!
This treatment can also be used to improve many common skin complaints such as:
Fine lines and wrinkles
Age spots
Sun damage
Melasma
Acne scars
Uneven skin tone and texture
Vampire Facial
Vampire facials first became popular with the Kardashians. This non-surgical procedure uses PRP therapy along with microneedling to prompt the skin to produce new cells and collagen for effective facial and neck rejuvenation.
IPL Photofacial
IPL, or intense pulsed light, is great for
Improving the texture of the skin
Evening out skin color and skin tone
Stimulating collagen
Reducing breakouts and the appearance of acne scars
Dermal Fillers and Injectables
There are SO many fillers and injectables on the market. It truly depends on the area you'd like to "rejuvenate".
I've tried both Botox and Dysport (on different occasions lol) for my forehead and "elevens" between my eyebrows. Both worked well, lasting about 3 – 4 months.
Profound
I initially discussed with Dr. Bawa about getting a "liquid facelift", as my main goal was to reduce fine lines, wrinkles and some minor sagging that comes along with aging. A liquid facelift would entail Dr. Bawa contouring my face with different fillers and injectables to help reduce the appearance of fine lines and wrinkles.
I sent her photos of the front and each side of my face for her to see what the best course of action would be.
My follow-up call with her was very interesting – she said she wanted me to first set the stage and recommended trying Profound. Profound is a non-surgical facelift that helps you develop collagen, elastin and hyaluronic acid via radio frequency microneedling.
After hearing the benefits of Profound, I was so excited to get the ball rolling! I, of course, did my own research and noted that the increase in collagen, elastin and hyaluronic acid can last for up to 3 years!
Stay tuned to my spotlight article on the benefits of Profound as compared to other procedures, both in results and overall investment.
I'm grateful to have met Dr. Bawa of Bawa Medical. What started out as an exploratory call to see how we could collaborate has turned into a trusting friendship.
About Bawa Medical and Dr. Bawa
I have honestly never met someone as passionate and dedicated to what she does. I have learned SO much about many of the different procedures Dr. Bawa offers – information that I feel is vital in making decisions when it comes to my skin and body in general.
I am the type of patient that likes to know the intricacies when it comes to what's involved, why certain procedures are better or different than others. Dr. Bawa takes her time to explain, something I find quite rare in general when it comes to the medical practice.
The sooner you start the preventative care, the less you will have to worry about your skin as you get older.