This time of the year is probably the only time that my husband and I bake.  We love to cook but usually leave the baking to the experts.  I think it's because the ingredient amounts need to be more precise, whereas with cooking we do a little dash of this and a smidgen of that (obviously no definite measurements) and the dish comes out great!  Unfortunately, that has never happened to us with baking.
One year my husband decided he was going to make a cheesecake for Thanksgiving, which caught me by surprise.  Our only bump in the road was that I am gluten sensitive, so we searched for a pie crust, and viola – we started baking!
It came out delicious and is now a staple every year.  You can always replace the gluten-free pie crust with any type of pie crust too!
Here's what you will need:
16 oz cream cheese (room temperature)
1/2 cup brown sugar
3 eggs
1/4 cup gluten free flour
1/8 tsp salt
15 oz pureed

pumpkin

1/2 tsp ground cinnamon
1/2 tsp vanilla
Gluten-free pie crust – you can make your own or purchase a ready-made pie crust, such as the Mi-Del one we used.  I found it at Fresh Market, but I am sure you can find it at other supermarkets.
Here's what you need to do:
1. In a medium sized bowl, whip the cream cheese until smooth with a
hand blender
. 
2. Add brown sugar and blend to combine.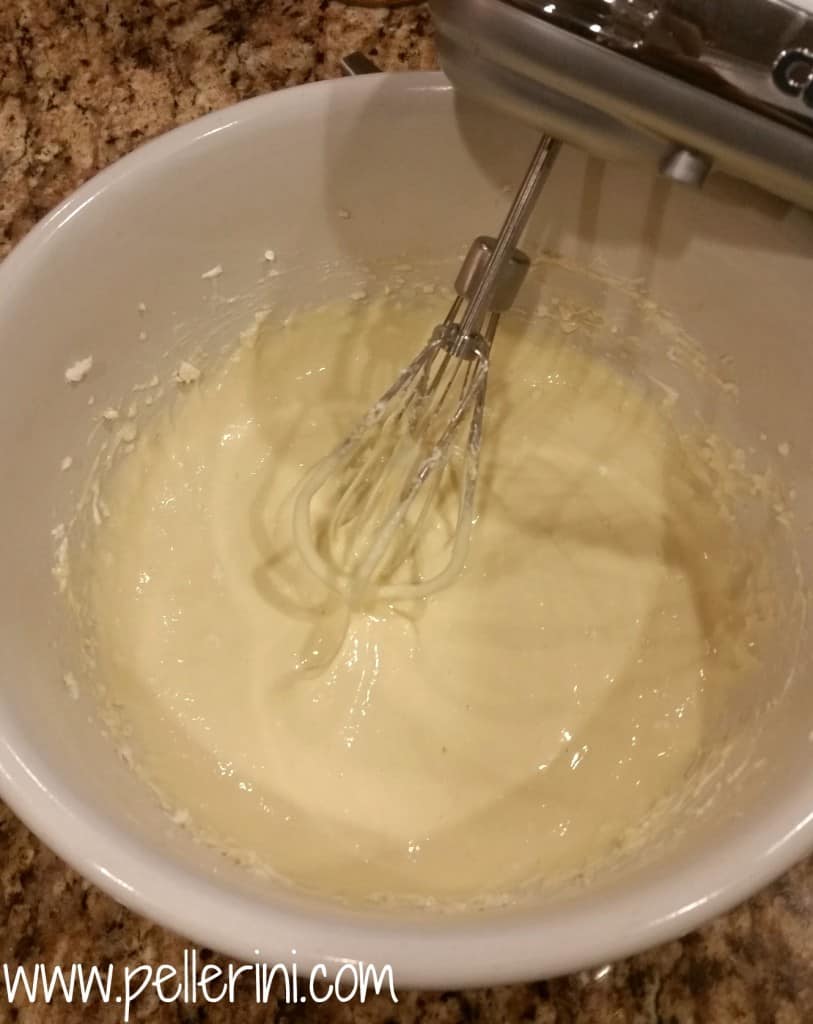 3. Add eggs, one at a time, and blend to combine.
4. Add flour, salt, and vanilla and blend again to combine.
5. Add pumpkin puree and blend to combine.
6. Pour combined ingredients into the gluten-free pie crust.
7. Bake in the oven at 350 degrees for one hour or until it passes the toothpick test.
8. Remove and let cool.  Knife around the sides to prevent cracking.
Serve with your favorite whipped cream and enjoy!
What is your favorite pie/cake?