There are sooooo many books that I want to read – I don't think there is enough time in the day to read them all by the end of the year – BUT I am going to try! Here is a list of 50 books I want to read this year. There are more but I need to be somewhat realistic here!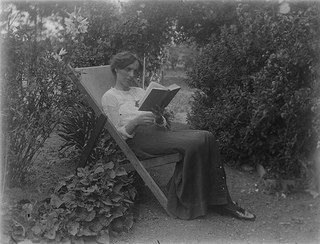 photo credit: State Library of Victoria Collections via photopin cc
The Great Gatsby by F. Scott Fitzgerald – COMPLETED 5/8/13

A Streetcar Named Desire by Tennessee Williams
The Holiday by Jane Green
A Walk in the Park by Jane Green
The Girls in 3B by Valerie Taylor
Over You by Emma McLaughlin
Audrey Hepburn Biography by Sara McEwen – COMPLETED 1/7/13
Bared to You by Sylvia Day
Swim by Jennifer Wiener
Certain Girls by Jennifer Weiner – COMPLETED 1/27/13
Paris Without End by Gioia Diliberto
Paris in Love by Eloisa James
Extremely Loud and Incredibly Close by Jonathan Safran Fore – COULDN'T GET PAST 2ND CHAPTER 3/4/2013
The Fallback Plan by Leign Stein
The Casual Vacancy by J.K. Rowling – I COULDN'T GET INTO THIS ONE!
Wishin' and Hopin' by Wally Lamb
Scruples by Judith Krantz
Prep, a novel by Curtis Sittenfield
The Mill River Recluse by Darcie Chan
Little Women by Louisa May Alcott
Pearl of China by Anchee Min
Alone by Lisa Gardner (I have a bunch of her books from my mom…too many to list LOL)
Womenomics by Claire Shipman
The Weighing of the Heart by Jane Thynne
Extraordinary Theory of Objects by Stephanie LaCava
The Light Between Oceans by ML Stedman
The Kingmaker's Daughter by Phillipa Gregory
Motherland by Amy Sohn
A Place of Yes by Bethenny Frankel
Is Everyone Hanging Out Without Me? by Mindy Kaling
The Hypnotist's Love Story by Liane Moriarty
The Chaperone by Liane Moriarty – READING IT NOW!
Killing Lincoln by Bill O'Reilly
The School of Essential Ingredients by Erica Bauermeister
I've Got Your Number by Sophie Kinsella – COMPLETED 5/29/13
The House I Loved by Tatiana de Rosnay
MWF Seeking BFF by Rachel Bertsche
Smut: Stories by Alan Bennett
Girl Land by Caitlin Flanagan
The Barbarian Nurseries by Hector Tobar
A Secret Kept by Tatiana de Rosnay
The Dovekeepers by Alice Hoffman
Saving Ceecee Honeycutt by Beth Hoffman
Hotel on the Corner of Bitter and Sweet by Jamie Ford
The Paris Wife by Paula Mclain
Goodnight Nobody by Jennifer Weiner
Comfort Food by Kate Jacobs
Sh*t My Dad Says by Justin Halpern
Promises to Keep by Jane Green
The Summer We Met Gatsby by Danielle Ganek…and one for good luck –
Fly Away Home by Jennifer Weiner
ADDITIONAL BOOKS:
Have No Shame – COMPLETED 5/30/13
Swallowtail – COMPLETED
Dog-Ma, the Zen of Slobber – COMPLETED
This list should keep me busy for quite a while!
As I complete each book, I will post my own little review in case you are interested in reading them as well.