I know this may sound gross, but my oven is GROSS.  I don't cook all that much because my husband is a foodie and a fabulous chef.  I do think, however, he doesn't look at anything but the food in the oven… especially the bottom of the oven.  EWWWWWWWW.  This is one of the few places in the kitchen that I can offer some cleaning shortcuts.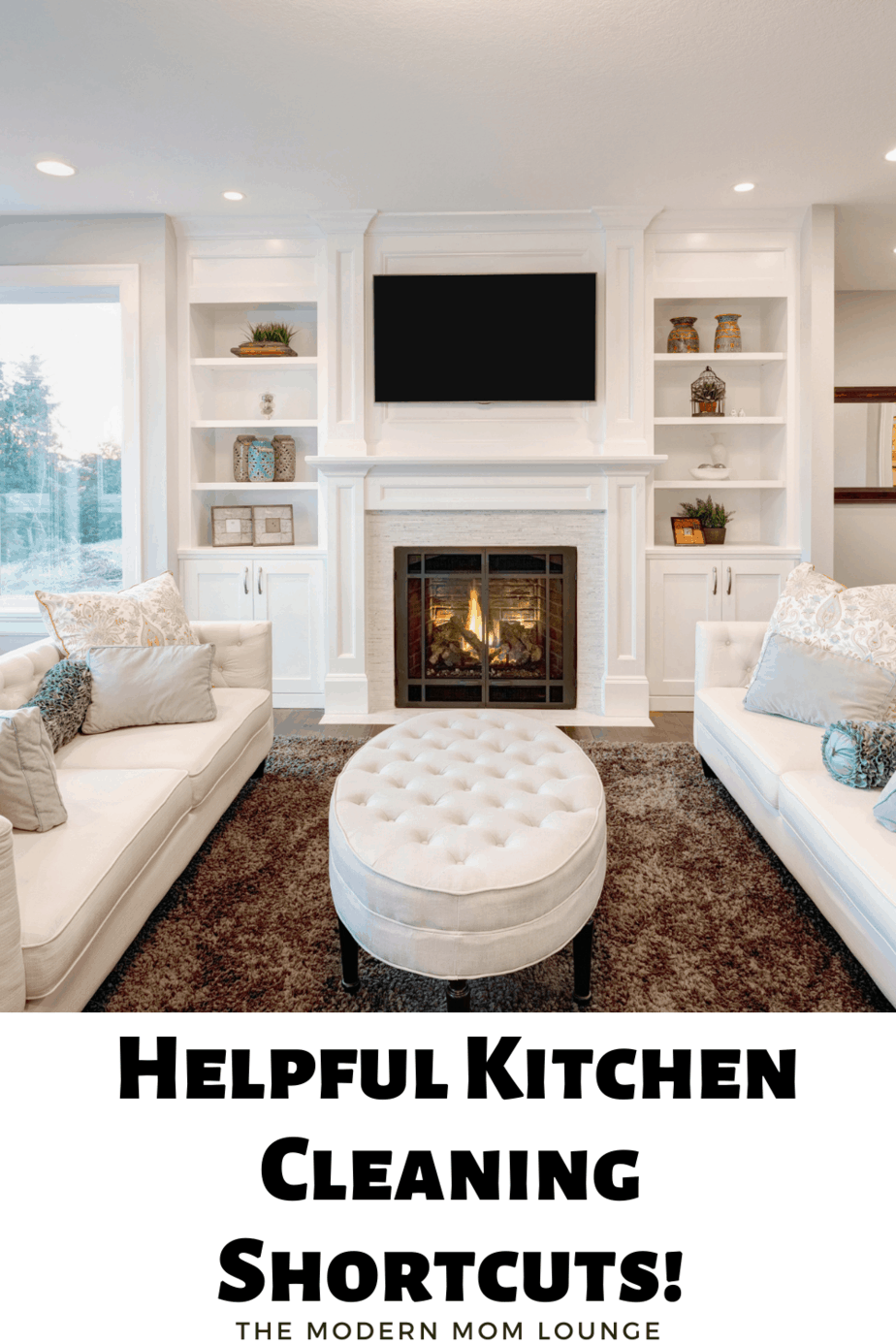 OVEN: Remove any large chunks with a plastic spatula (please wait until the oven cools down!).  Sprinkle baking soda over the remainder.  Spray water all over the bottom of the oven and let it all soak.  In the A.M. scrub the oven bottom with a microfiber cloth.
MICROWAVE: I love it when my microwave is spotless.  Take 2 tablespoons of lemon juice and add it to a cup of water.  Make sure that the container is microwave-safe.  Heat the concoction until it boils, and then let it continue to do so for 3 minutes.  Then, let it stand for 5 more minutes.  It should be super easy to wipe down the walls of the micro at this point!
BROKEN GLASS IN THE DISHWASHER: I hate when I open the dishwasher after a cycle, and there is a casualty 🙁   To ensure that you get all of the shards of glass, shine a flashlight into the dishwasher (preferably with all other lights out) and look for sparkles.  Take a raw potato, cut it in half, put some gloves on, and run the potato over any specks that you come across.  The specks will stick to the potato!  I recommend running an empty cycle afterward to make sure that any teeny tiny pieces are discarded.  Then go to Crate and Barrel/Bed, Bath, and Beyond/insert your favorite housewares store here and get yourself some new glasses!
What are some helpful kitchen cleaning shortcuts that you do?!  Please share!