Free at home online workouts are the perfect way to try out that new exercise craze or keep up with your #oldnormal exercise routine.
During my last Facebook Live episode, I asked the viewers what they would like to see more of on Modern Xennial.  One viewer asked, "Are there any free workout videos online?"
I am so glad to reply that there are A LOT.  Below are a bunch that caught my eye – happy sweating everyone!
BOOTCAMP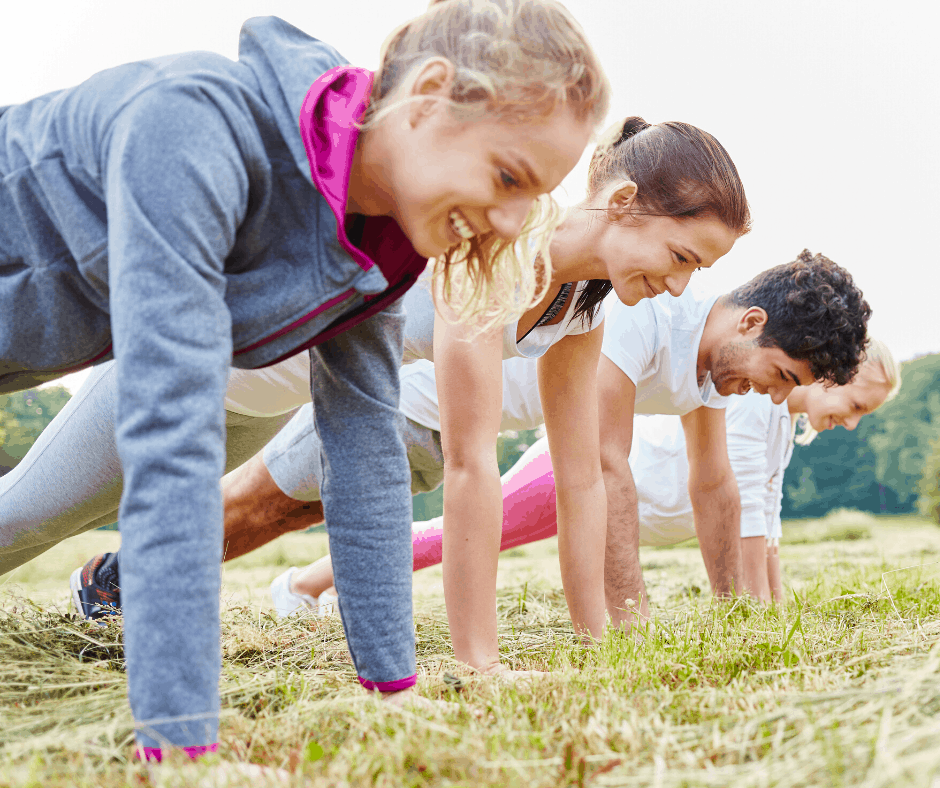 Take advantage of twice-daily IGTV boot camp routines from the infamous Barry!  One routine only calls for your own body weight, whereas the other requires one of Barry's special workout kits you can purchase.
DANCE-CARDIO
Enjoy two free workout classes focusing on a combination of dance and cardio exercises (12:00 p.m. and 6:00 p.m.) courtesy of 305 Fitness.
YOGA
There are so many options when it comes to free yoga classes.  CorePower Yoga offers free streaming classes – there are 100 loaded onto their YouTube channel to choose from!
EVERYONE talks about Yoga With Adriene, and I found out why.  I took a liking to her videos a while ago (before all of this craziness), and am catching up on some new ones!
Lifetime Fitness has an online library of interesting yoga and pilates classes…which is your favorite?
Do Yoga With Me received many accolades and I can't wait to try one of the videos out tonight!  There are videos that work on specific areas of the body, for all levels of yogi, and the bonus is the beautiful scenery that many of them are taken in!
VARIETY
There are so many free at home online workouts sites that offer a variety of options.  Here are some I have been looking in to!
Planet Fitness is offering Home Work-Ins – there's a class for just about everyone's liking.
YMCA 360 is a new online program offering free yoga, boot camp, barre classes and much more!
Anytime Fitness and Orangetheory are sharing workouts on their social media accounts.
Sign up for a free Classpass subscription to enjoy over 2,000 of their video and audio workouts ranging from yoga to HIIT.
Fitness Blender is on just about every article I scoured for videos.  Choose from fat burning, strength training, stretching, and more – all without the need for equipment.
Jessica Smith offers 7, 10 and 30 minute workouts.  I like that you can squeeze one in between Zoom calls!
Another quick exercise routine go-to is Spark People.  No exercise equipment needed!
I miss my pilates classes so much, but in the meantime I am glad to have these FREE resources available.
There are so many more videos out there!
What are your favorite FREE at home online workouts? If there is one that you like, please tell me in the comments below!