I technically should entitle this article "Year Round Skincare Must Haves" because we should be using these products regardless of the season! All of the products mentioned below are made to protect your skin from the sun, be it when you are out and about or sun damage (discoloration, dark spots, etc.)
SUNSCREEN
You can't NOT wear sunscreen when it comes to the sun here in South Florida. I have sensitive skin so it is super important for me to read the ingredients – especially for what I use on my face.
FOR THE FACE
I have been using MISSHA Skincare Soft Finish Sun Milk for the past week. I apply it after my usual skincare routine of washing with the MISSHA Skincare Vita C Plus Clear Complexion Foaming Cleanser, toner, and eye cream.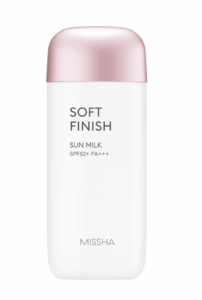 My first impression was that I loved the smell – it reminds me of the beach. It goes on smooth, is super lightweight, and isn't sticky. Most importantly, the Sun Milk is long lasting sun protection that will fight skin damage and signs of aging, all while nourishing the skin with 6 essence complex, natural plant extracts that with reveal a softer and clearer looking complexion. Its double UV blocking system provides impenetrable protection against water and sweat.
A lot of people forget their lips when it comes to sun protection (and their ears…). I make sure to apply a sunscreen/lipbalm combo on my lips every morning (and reapply when I'm outside). Some of my favorites are Sun Bum, Banana Boat, or you can opt for a sunscreen with a bit of a tint like Sugar.
FOR THE BODY
Sun Bum has been my go-to when it comes to spray sunscreen for both the boys and me. You can find it at any big box store (e.g. Target, Walmart, Publix) as well as online. It's usually a bit pricier than it's shelf cohabitants but I think it is worth it!
MISSHA SKINCARE FACIAL CLEANSER
I've tried my share of facial cleansers and tend to switch based on the season as well as what is new on the market. The MISSHA Skincare Vita C Plus Clear Complexion Foaming Cleanser is my newest favorite for a variety of reasons. It's a super gentle foaming cleanser formulated with powerful vitamin C that helps remove skin impurities while brightening the complexion and improving the appearance of dark spots.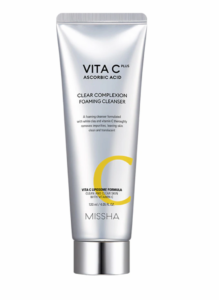 I have been really diligent about applying sunscreen lately but I want to reverse some of the sun damage I incurred previously. Aside from the fact that I love the packaging (when you twist off the top of the tube, the interior of the cap is a bright yellow), the cleanser color is a bright yellow too! As a marketing professional, I take everything into consideration ;).
Below is a breakdown of the key ingredients along with their "super power":
Vitamin C: 99% pure vitamin C encapsulated into liposomes for enhanced protection and absorption into skin.
PHA: Lactobionic acid for exfoliation
Adenosine: Evens out skin texture
Collagen: Boosts skin firming and vibrance
Vitamin E: Improve skin and hair health
Ceramide: Moisturizing care
Hyaluronic Acid: Hydrating moisturizer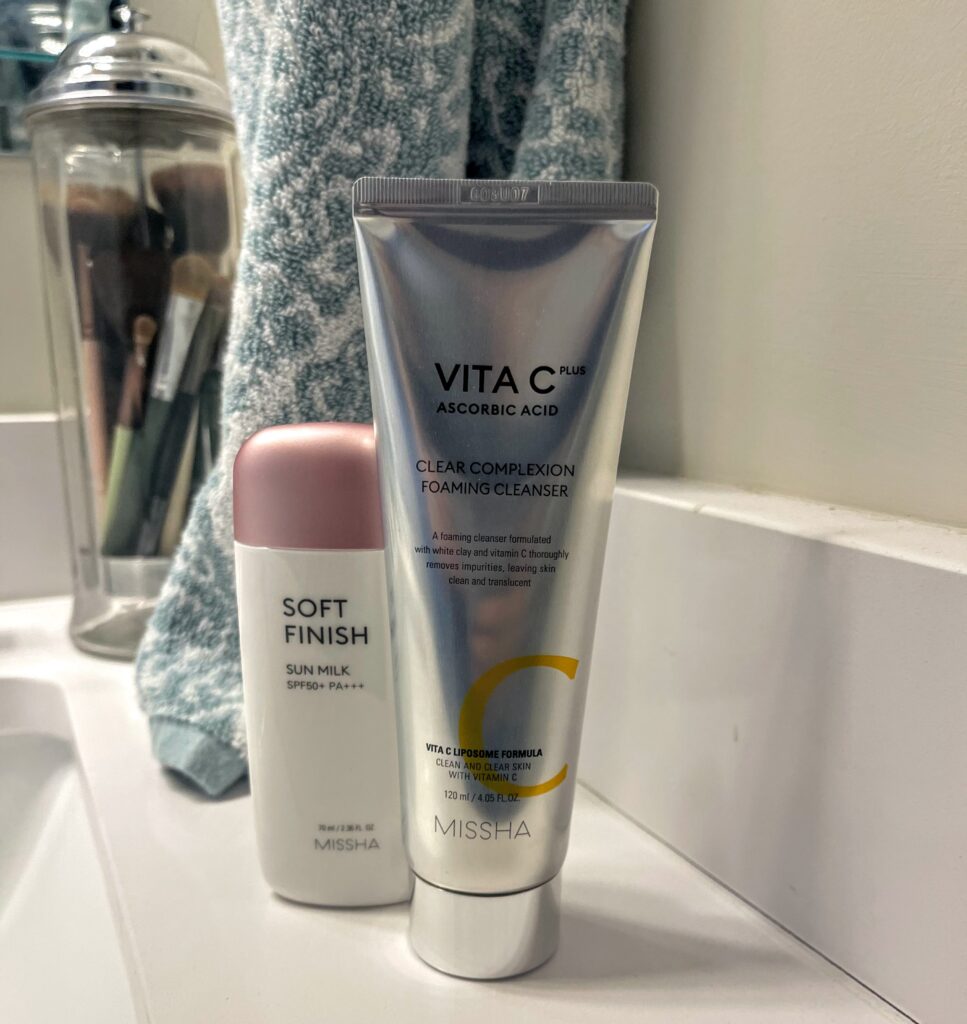 Those are just a handful of the products I use to protect my skin from the sun's harmful rays. What are your favorite products? I'd love to know!