I used to never truly understood the deal with creating what I thought was a new craze – a vision board. It sounded somewhat like the collages I would make in art class circa 5th grade.
Then I went to a Vision Board Workshop put on by my networking group, and I am a changed woman.
(I've updated this article since it was initially published, adding some of my favorite tools to use!)
The Power of the Vision Board
What is a Vision Board?
Vision boards are created to help you focus on your life goals, visually. The boards help to bring your dreams to life. By creating one and placing it somewhere you will look at it throughout the day, you are subconsciously partaking in short visualization exercises.
A (Very) Brief History of Visualization
Visualization has been used for decades by Olympian athletes to aid them in attaining the gold medal. They are now used in a similar format but on a smaller scale.
Brought to light by the book Creative Visualization, then The Secret, then Oprah, visualization and then taking action on what you visualize is a recipe for success!
How To Make a Vision Board
Determine Your Categories
You can choose as many or as little categories when it comes to yours. Below are some ideas:
Family
Career
Relationship
Home
Travel
Financial
School
Vision Board Supplies
You really don't need much to create a vision board. Here are some ideas – choose what's best for you!
For the board itself, you can use posterboard, a pinboard, or even a journal or notebook. I personally like to use something with a foam back to it, making it a bit more sturdy.
Gather magazines, printouts from websites, photos – anything that inspires you.
Of course, you will need glue to adhere the images to your board. I prefer glue sticks as opposed to Elmer's glue, partly because I have like 5 million of them from the boys and partly because they allow the image to stick on smooth (no bumps). If you're using a pinboard, find some cute thumbtacks!
Scissors! You cannot forget scissors!
A lot of people like to draw or write on their board, so if you're one of them grab some markers. Don't be afraid of color!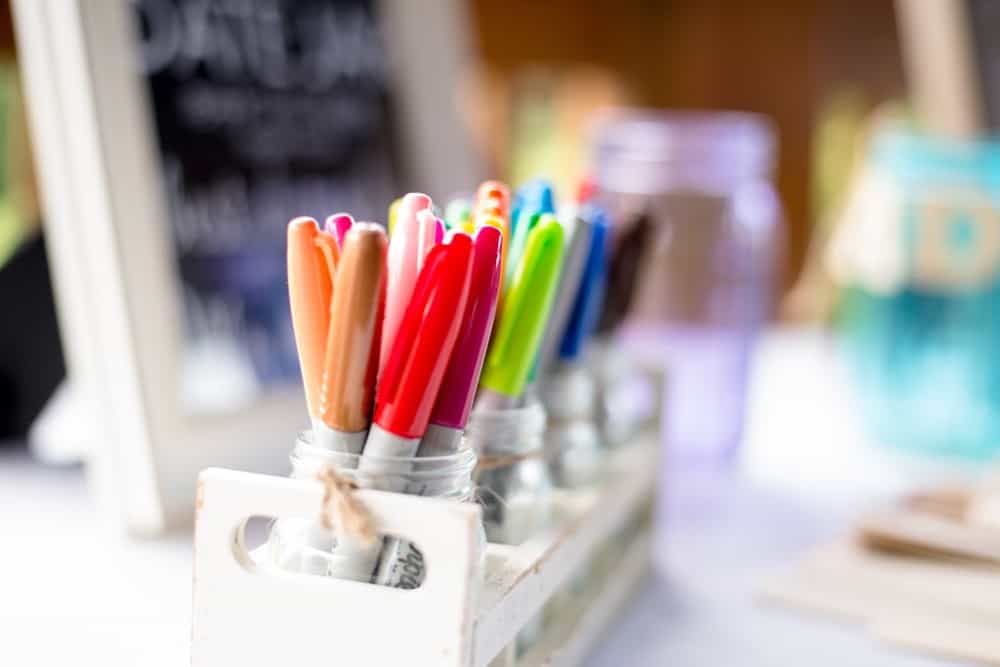 Some people make them annually, some as frequently as monthly. It's, once again, entirely up to you.
That one Wednesday night hanging out with the ladies at my networking group opened my eyes to the fun and power of a vision board.
If you're not into the cutting words and images from magazines and such, Etsy offers a lot of other options. I personally like searching for the perfect things to add, but you can also create digital versions, really organize beforehand, or even purchase words that are already cut out for you!
It's not too late to create your own! Maybe make it a girl's night in with a boatload of magazines, a bottle (or three) or wine, some snacks, and music.
Comment below if you are a vision board maker and have any tips and tricks to share!