My husband laughs when I get so excited that my FabFitFun box for the season as arrived.  Sometimes I think men just don't understand that sometimes the little things in life make us happy.  (Although this season's box was quite large!)
I had ordered some add-ons to this shipment – products that I had received previously and enjoyed them enough to replenish.  One was the Juice Beauty eye cream and the other was the Manna lip gloss.  OK – on to the box contents!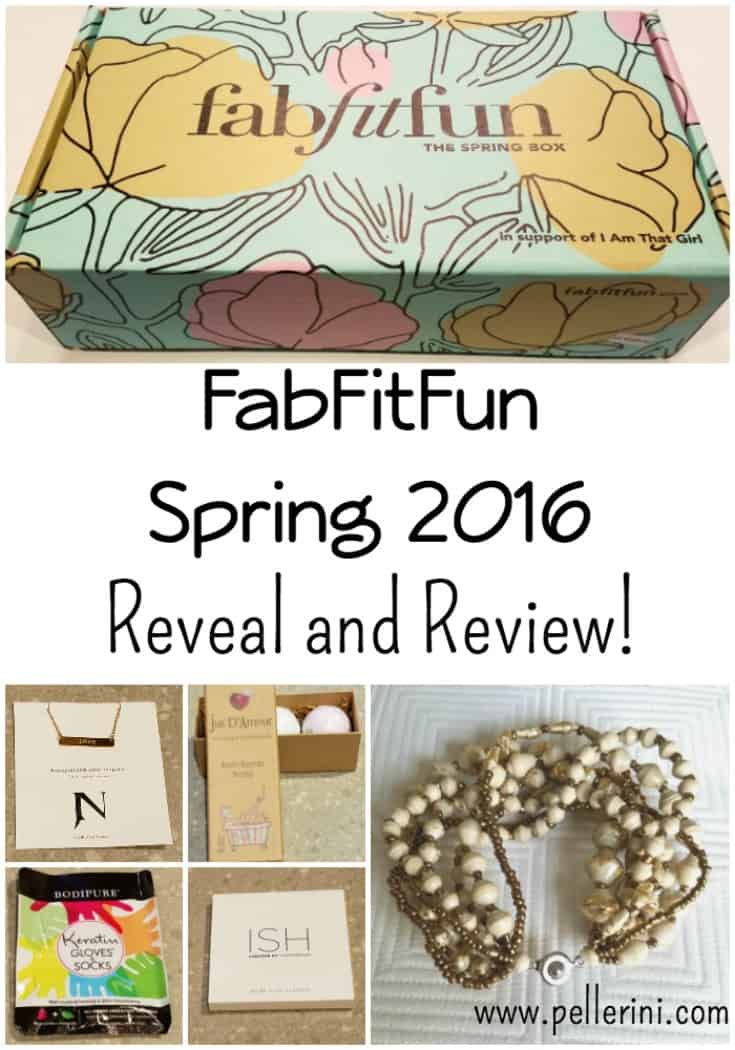 Marrakesh Hair Oil: I've already tried this oil and can't believe how soft it makes my hair.  I find myself petting my hair quite frequently lately LOL. (value $23)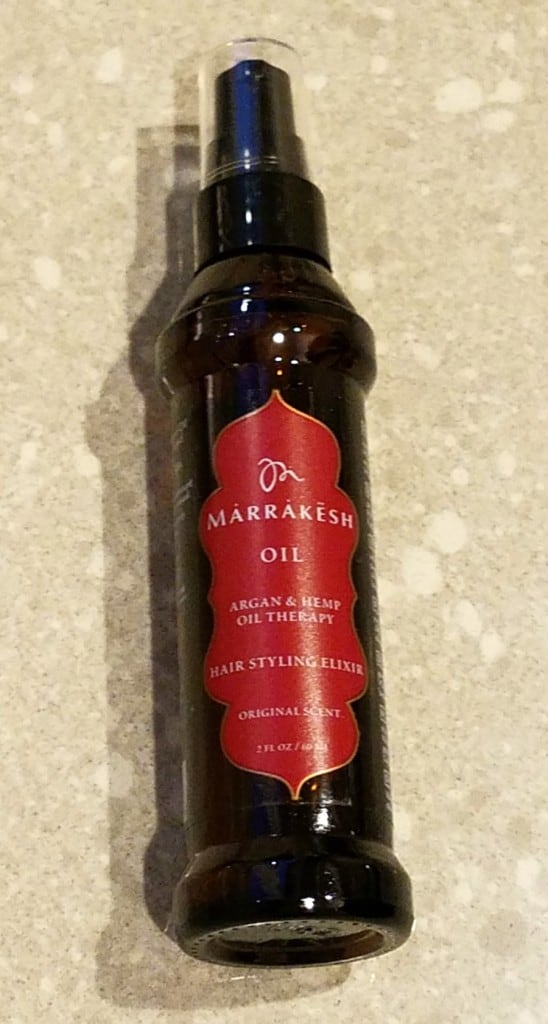 Jus D'Amour Bath Bomb Trinity: I am a bath bomb-aholic.  Ever since we were in the Grand Floridian in Orlando, Florida and walked into Basin White, I've never bathed without one!  They come in so many scents and contain oils and moisturizers that are heavenly.  Jus D'Amour's bath bombs smell wonderful and I can't wait to try them out! (value $28)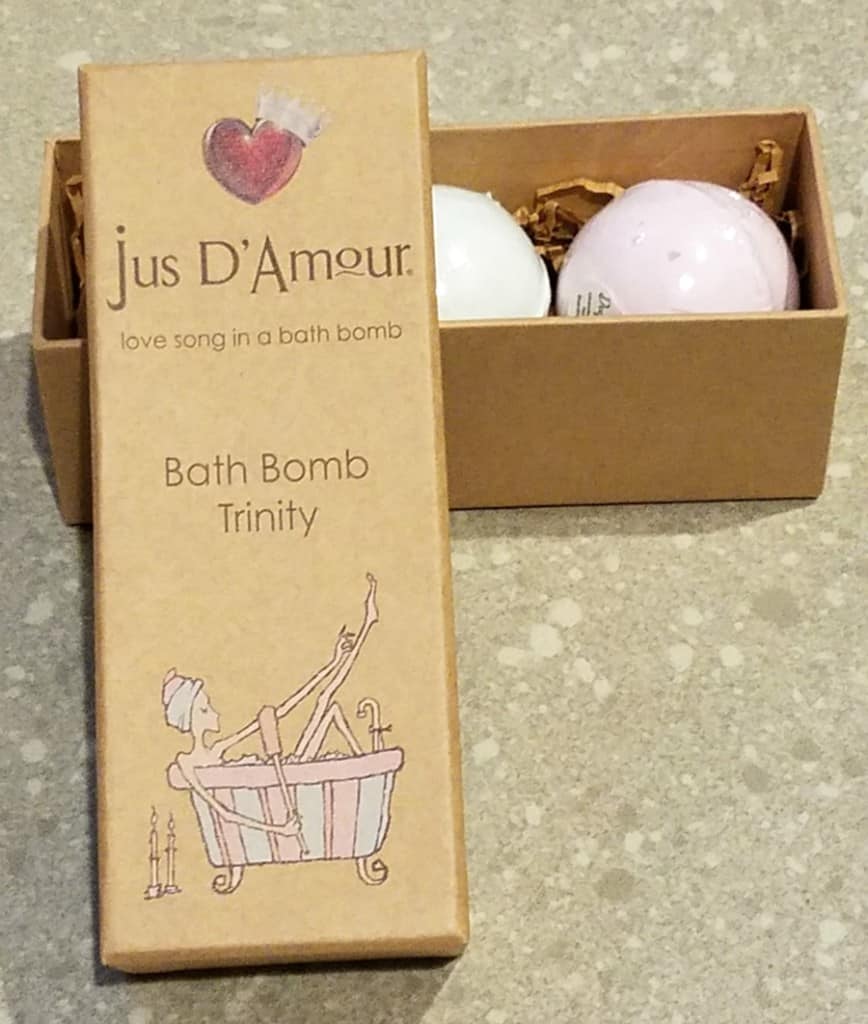 Kitchen Herb Garden DIY Kit: I have a black thumb.  I've killed succulents, which I've been told is extremely hard to do.  I am going to try super hard not to kill the thyme, basil and mint in this particular kit.  My little guy said he'd help me maintain it.  Wish us luck! (value $35)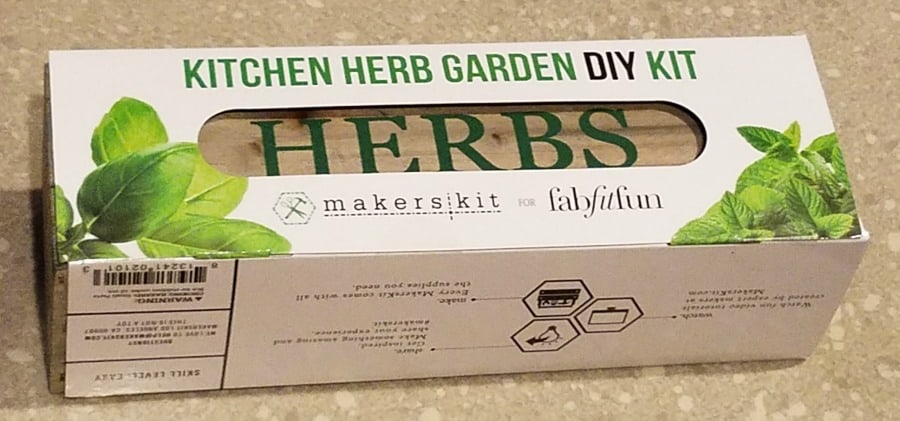 ISH Beauty Contour Kit in Light/Medium: Contouring scares me but maybe this kit by ISH, a sister brand to FabFitFun, will open my eyes to what everyone raves about when it comes to shading and contouring.  (value $32)
Jook and Nona Gold Plated Necklace: I'm a sucker for dainty necklaces and this one by Jook and Nona fits the bill.  It's a simple plate with "LOVE" engraved on it.  I see myself getting good use out of it! (value $65)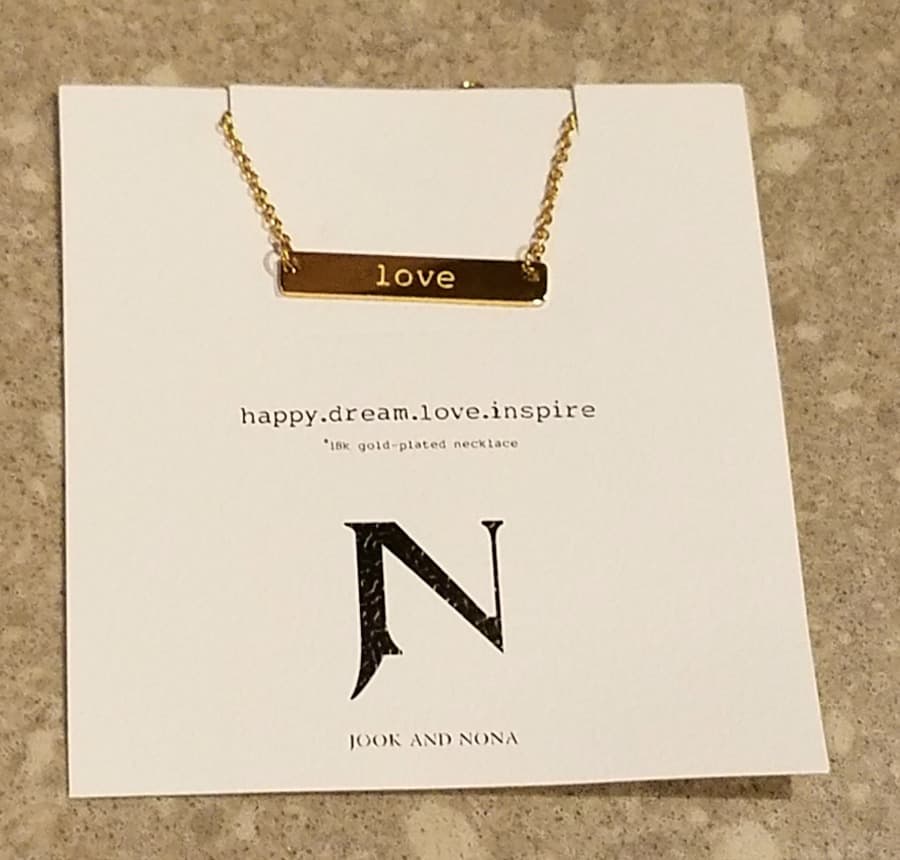 HelloLegs: I'm a bit torn about this leg cream, but it boasts that it will give me the sexiest legs ever.  Bring it on!
Merrithew Mat Strap Plus: Merrithew products seem to be a staple in a bunch of the past boxes I've received (Pilates DVD series and resistance band to name a couple).  No complaints here though.  What's cool is that you can easily carry your mat to class with this and then use it for exercising.  (value $15)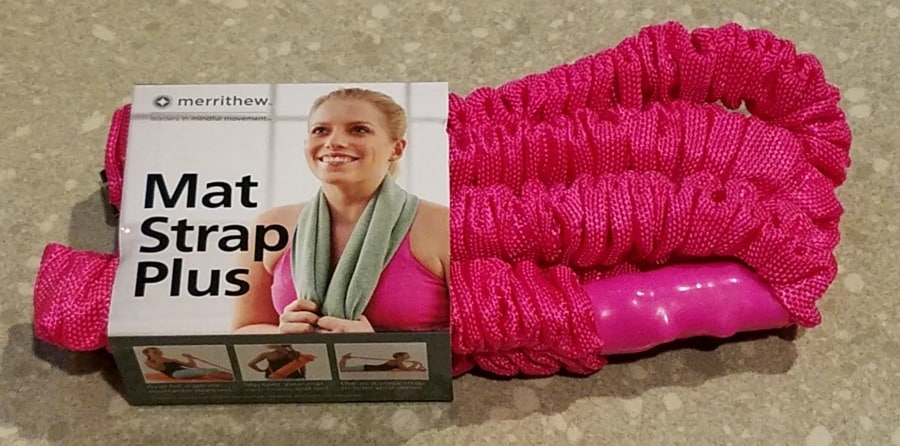 Bodipure Keratin Gloves and Socks: I liked the concept behind these one-time-use plastic socks and gloves filled with keratin lotion.  I tried the socks today and thought they were OK.  One thing I didn't do was think about how I was going to get back to the bathroom safely after I wore the "socks" for 20 minutes.  I didn't want to get the cream all over my wood floor or fall on my butt (again).  I have one recommendation for the company and that is to make the "socks" a little thicker.  My toenails are not sharp, but when I moved the sock a smidge it ripped.  Yuck.  (value $10)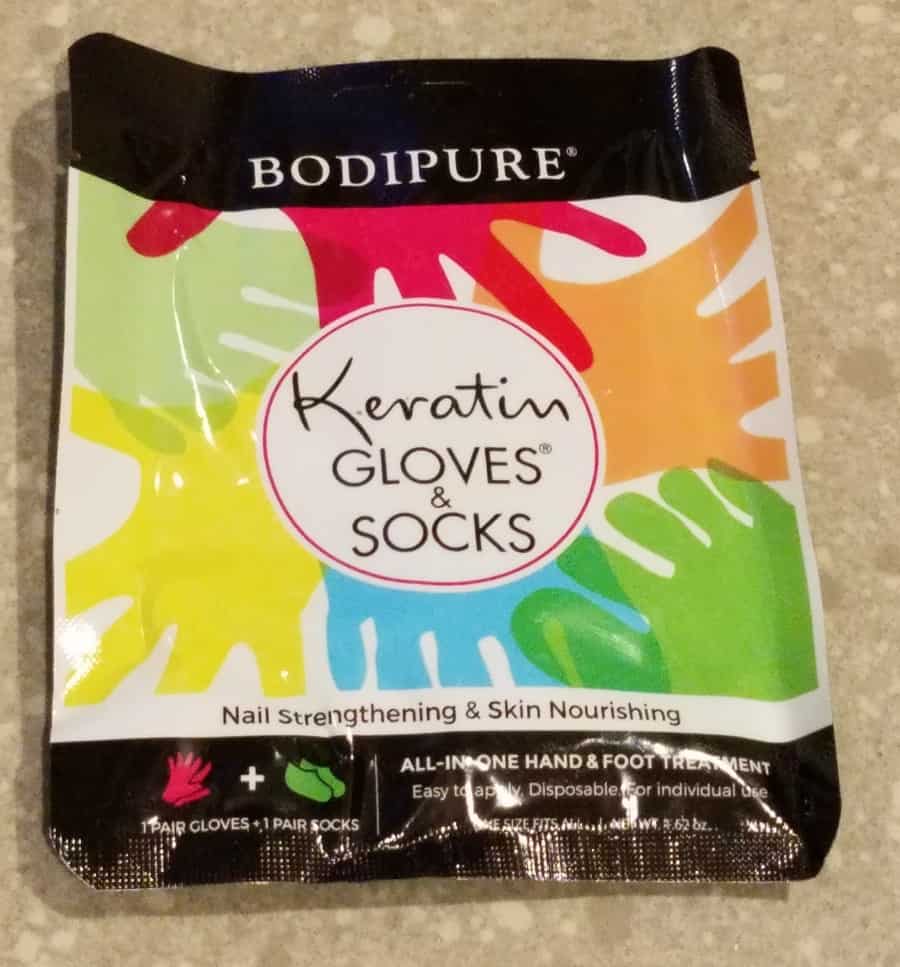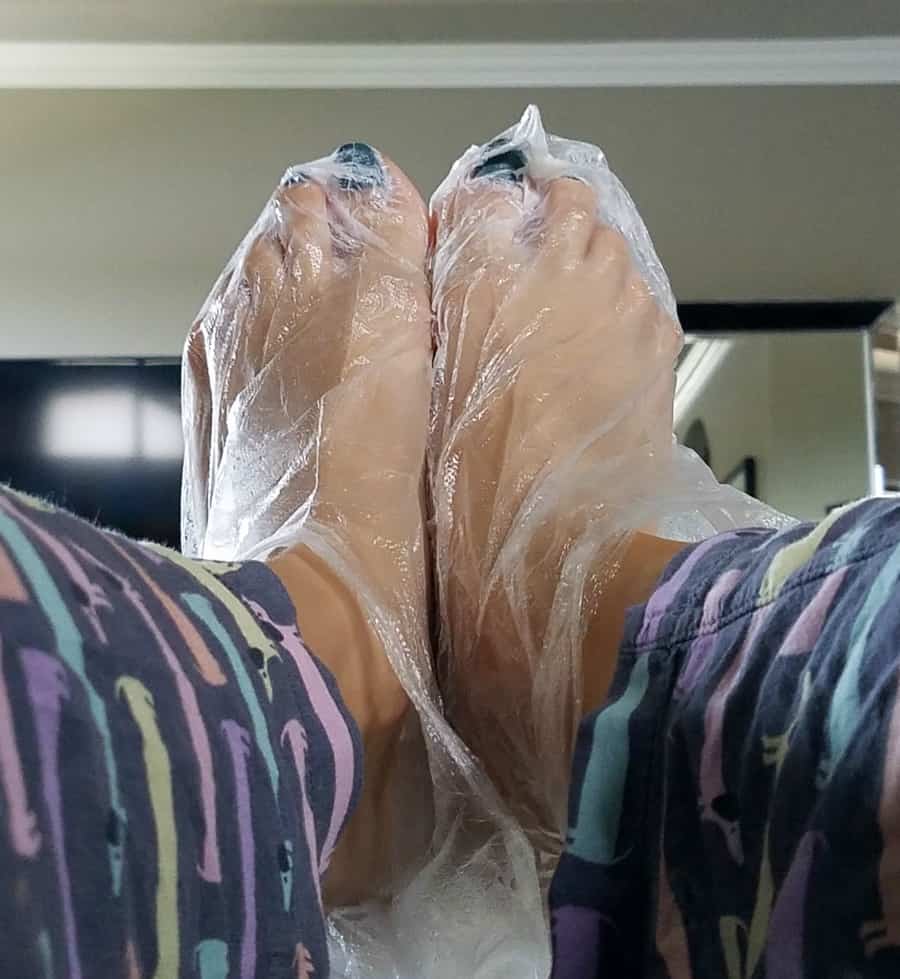 Sterling Forever $30 Gift Card: I'm ready to shop!  I browsed the site a bit and they have every trend imaginable in earrings, bracelets, rings, necklaces.  Definitely worth a peek! (value $30)
I did save what I felt was the best, for last.
Thirty One Bits $25 Gift Card: Let me give you a little background on Thirty One Bits.  Founded by 5 college grads who basically stumbled upon these super talented women their age while on a trip to Uganda, 31 Bits is not just a website that sells beautifully handcrafted jewelry.  There is SO MUCH more to this company.  They've implemented a five-year holistic development program where each woman receives health education, finance training, counseling, and business training. She belongs to a community where she can earn an income, be educated, and dream for her future. After five years in the program, the women graduate, leaving with an education, a career, social equity, confidence, and a voice. These 5 big-hearted entrepreneurial ladies now have 120 women in our program whose lives are changed. I got goosebumps when I read the story.
31 Bits was kind enough to gift me a bracelet to review and illustrate what one could purchase on their site.  The bracelet I received, Brooklyn Nights, is so gorgeous.  The multi-strand gold and cream in color bracelet (with a cool clasp) is neutral enough to go with just about anything but stands out because it's different and eye-catching.  It is extremely well made.
Check out their website to see for yourself what I'm talking about.
There you have it!  My FabFitFun Spring 2016 box in all it's glory!  Over $265 in products (and cool ones at that) for only $49.99.  Interested in trying it out?  Click HERE and you may even be able to get the Spring box!  If not, no worries – Summer is around the corner…
Which of the products I received do you like best and think you would purchase?