Valentine's Day is around the corner and what better time to share my top Valentine's Day quotes!
Any of these quotes would be a perfect addition to a Valentine's Day card (hint, hint).
TOP 5 VALENTINE'S DAY QUOTES
"Where there is love there is life." – Mahatma Gandhi
I picked this quote above because it just makes sense. When I'm around someone you love, whether it is your boyfriend, girlfriend, husband, wife, partner, mom, dad, children – I feel more alive. Even when I am cuddling with my puppy, I feel a warm feeling love and more alive!
"You can always gain by giving love." – Reese Witherspoon
You have nothing to lose about giving love to the people you care about the most! I also love that this Valentine's Day quote was by Reese Witherspoon, one of my all time favorite actresses!
"In a world of temporary things, you are a perpetual feeling" – Sandobar Khan.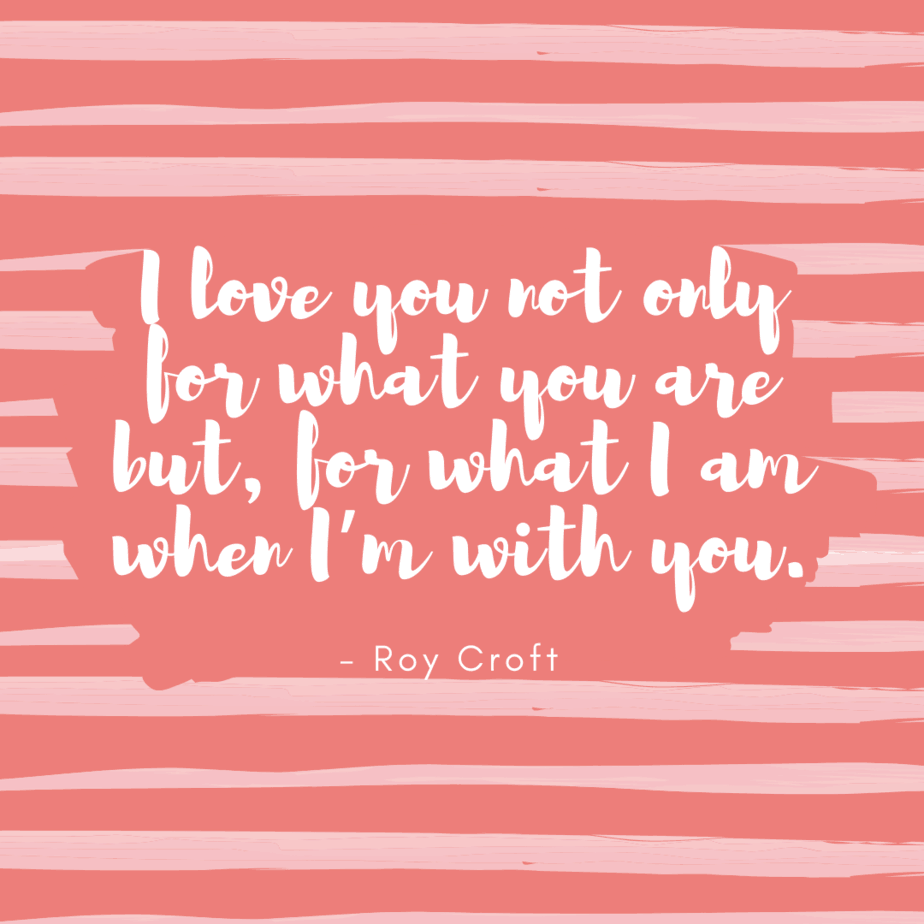 "I love you not only for what you are but, for what I am when I'm with you." – Roy Croft
Don't you feel your best – comfortable, happy, content – when you are with someone you love?
"Love is just a word until someone comes along and gives it meaning." – Paolo Coelho
Valentine's Day Quote Gifts
What better way to express your feelings than with one of these cool Valentine's Day gifts!