In today's business (and blogging) landscape, a virtual assistant is an amazing asset. To have someone assist you with tasks to enrich your business/blog is extremely helpful.
This person brings to the table knowledge and third party insight to potions of your business that you may have been inadvertently pushing to the wayside because you just can't do it all.
This week's Womanpreneur Wednesday is dedicated to Ashley! Ashley's drive and determined to bring Modern Xennial to the level I dream it to be is inline with my goals, and for that I am so thankful!
Meet Ashley – Virtual Assistant, Mama and So Much More!
When you were little what did you want to be when you grew up?
I wanted to be a doctor that would help find a cure for cancer. After starting college though I decided to become a nurse. Then I decided I should probably shadow one or work in a hospital facility before I spend so much money on schooling.
SMART DECISION! I changed my mind. After getting my bachelors degree in Health Sciences because I honestly didn't know what I wanted to be when I grew up I took a certification course for Medical Billing and Coding.
How did you come up with the idea for your business?
I wanted to start a blog ever since I was pregnant with my second son. I scared myself into thinking I wouldn't have the time. However, we all have the time if we choose to make it a priority. After his 2nd birthday I took the leap and started my blog, The Irish Twins' Momma. I was thirsty for knowledge and driving to help see others grow there. I decided after helping other's here and there for nothing it was time to start my own business. This is how The Virtual Momma came about to help bloggers and small business owners grow their visibility and traffic using Pinterest.
What is the biggest struggle you've encountered as an entrepreneur and how did you solve it?
I can't say no and I tend to overwork myself because of it. I have been doing better at saying no more and more each day. It will be a long time before I think I could resolve it. <<<NOTE: You can do it!!!>>>
What do you think are the pros and cons of being a womanpreneur?
Pros – the amazing flexibility I have to be there with my family and seeing others grow their businesses. Your hard work will payoff in the long run with your income.
Cons – Not a dependable paycheck.
What advice would you give to someone reading this that has the entrepreneurial "itch"?
Ask as many questions as you can from good sources. There will be some that will shoot you down, but your business is unique in your own way. Why you may ask? It is because you own it! No one else owns your business and you call the shots.
What is the secret to achieving work-life balance for you?
I am still working on this. I will let you know when I figure that out. I have tried setting up designated time, but I sometimes get side tracked with my list or when one of my boys comes in and asks if I can play a game with him. They are only young once so I have to take advantage of it while I can.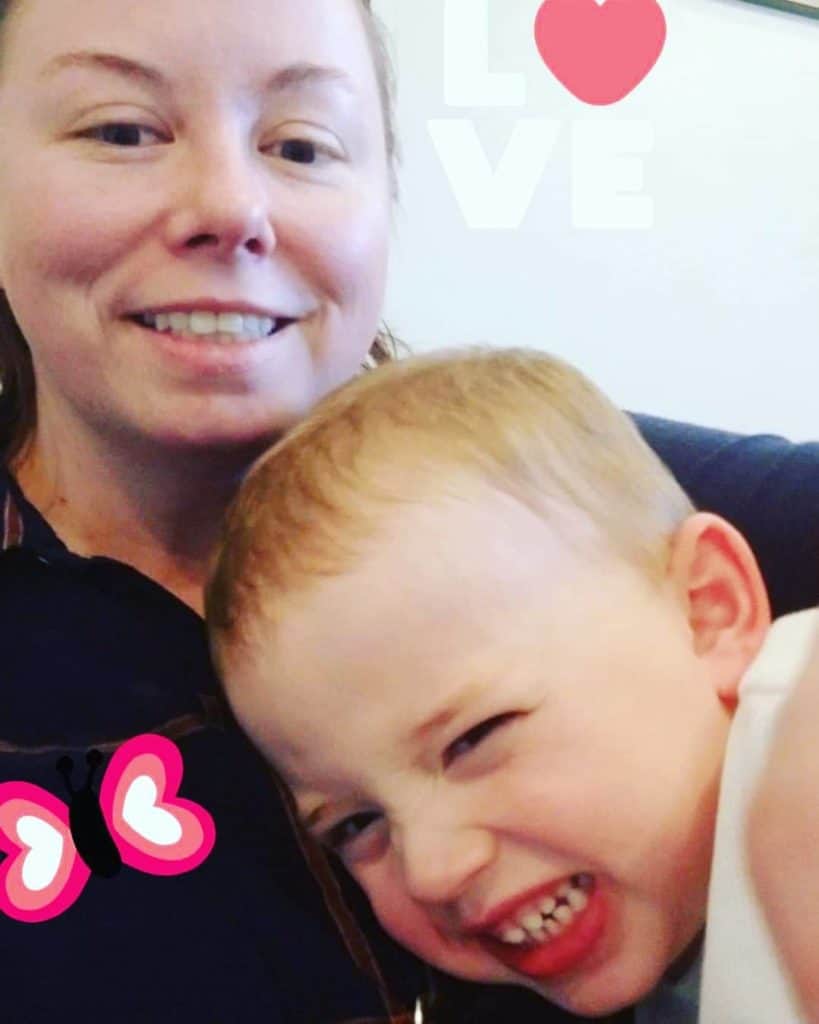 How do you find inspiration?
Mostly in the shower. I bring my phone in the bathroom and ask google to set reminders of all my inspirational thoughts.
What is your favorite book?
I absolutely love reading, but I was having difficulty finding the time. I switched to audiobooks and now I don't know why I didn't do it sooner. Back on topic: when it comes to favorite books, there would be way too many to list, but for kids' books it would be 'On the Night you where Born.'
What do you do to decompress?
Run and have a glass of wine.