I love this time of the week – Womanpreneur Wednesday is HERE!  This week we're shifting over to an uber talented interior designer and mom to two beautiful little people – Laetitia Laurent!
Laetitia Laurel grew up in one of my most favorite places in the world – Paris.  I appreciate her philosophy of having faith in yourself – and so much more!  I can't wait for you to get to know Laetitia.
Meet Laetitia Laurent
When you were little what did you want to be when you grew up?
How did you come up with the idea for your interior designer business?
I grew up in France. When I moved to the US I was importing home decor pieces from Europe, and before I knew it, I found myself rearranging my clients' furniture, and redesigning their homes all together.
What is the biggest struggle you've encountered as an entrepreneur and how did you solve it?
Scaling your business without always knowing exactly where your next project is going to come from can be scary. But you have to invest in a solid base if you want to be able to deliver once the big project comes in. Hire and grow with what your dreams call for, not what you current day-to-day dictates. Bottom line, you got to have faith in yourself.
What do you think are the pros and cons of being a womanpreneur?
The flexibility of calling your shots and your hours can be great when you are raising a family, but owning a business also means you're plugged in pretty much all the time. It's a juggling act for sure.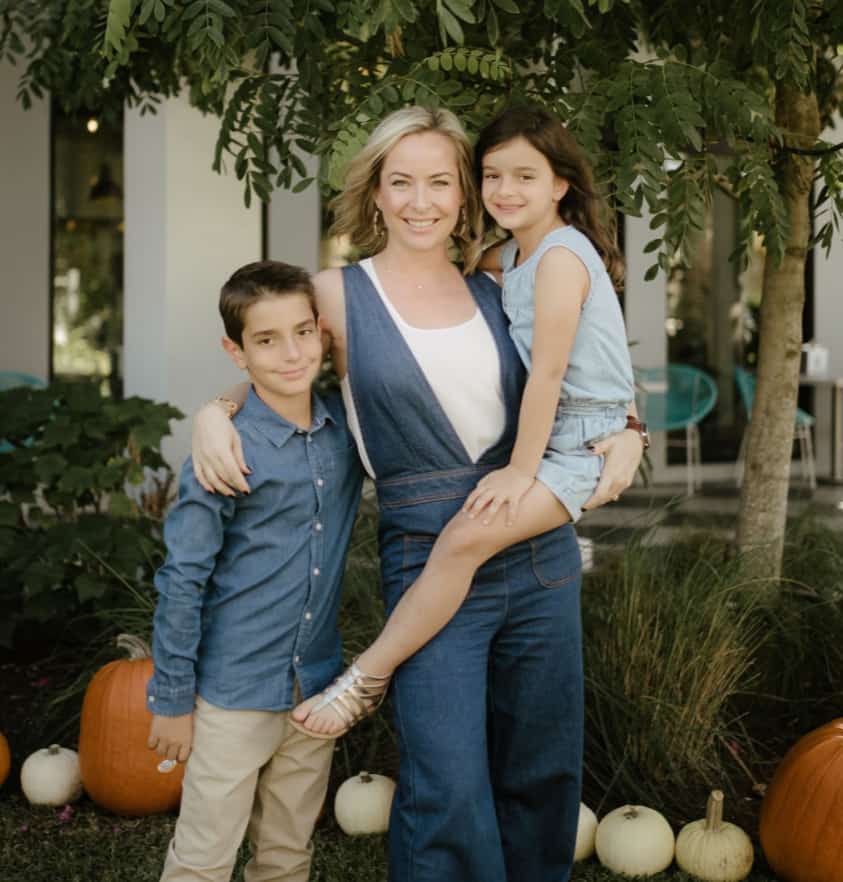 Do you have any mentors or coaches that you work with?
I am not currently working with any coach, but I started watching Master Class and I'm learning so much. I'm on the Anna Wintour one about creativity and leadership and I find her so inspiring.
What advice would you give to someone reading this that has the entrepreneurial "itch"?
I would say go for it and prepare to grind.
What is the secret to achieving work-life balance for you?
I think blurring the lines between work and play can ease the pressure. I travel to unwind but also glean inspiration for new projects. For me, it's about keeping my creative eye fresh, and that often comes through the most unassuming way of living.
How do you find inspiration?
My main sources of inspiration are travel and art. I go to design shows all around the world, my favorite being Maison et Objet in Paris
What is your favorite book?
The Unbearable Lightness of Being by Milan Kundera.
What is your favorite quote?
"Shoot for the moon. Even if you miss, you'll land among the stars". Norman Vincent Peale