Nowadays it is easy to get bogged down trying to attain that "perfect Christmas" we see in social media and movies. If trying to get everything done usually leaves you with serious holiday stress, you are not alone!
Holiday Stress Be Gone!
Try not to get swept up in the bedlam of the season. Christmas is a time for joy, happiness, and coming together as a family. When you feel yourself losing it, come back to these practical tips and take a deep breath.
Plan and prepare Christmas dinner in advance
Organizing Christmas day dinner is one of the biggest sources of stress for a lot of people. Being as prepared as possible can make a huge difference to your stress levels on the big day.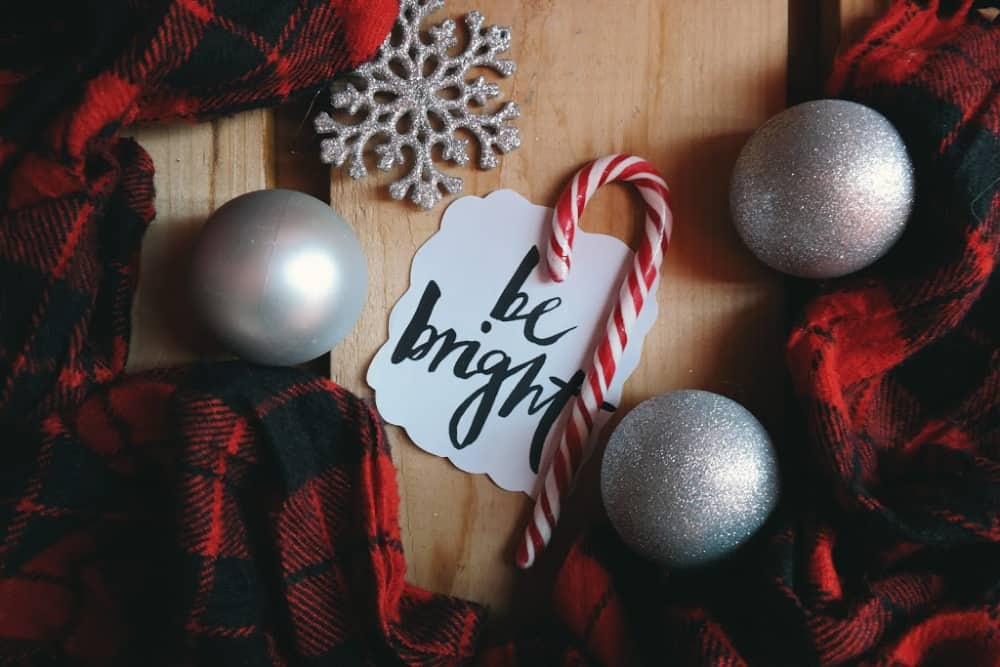 Write out a simple menu far in advance so you can gradually buy groceries instead of rushing around on Christmas Eve. Keep your list stuck on the fridge and take a quick look now and again to see if there is anything you can cross off.
When making your menu, try to think of as many things as possible that can be made in advance. Anything that will keep a few days in the fridge, or better yet a few weeks in the freezer, will be a huge help.
If you are hosting dinner for a lot of guests, ask them all to bring a snack or side dish along to ease the load on Christmas day.
OR make reservations and avoid cooking altogether
Better yet, avoid cooking altogether! If budget allows for it, treat yourselves to a nice meal out on Christmas day. Book in advance and simply forget about it.
Just think…..no cooking…….no dishes……no mess!! Absolute bliss!
Set rules around gift-giving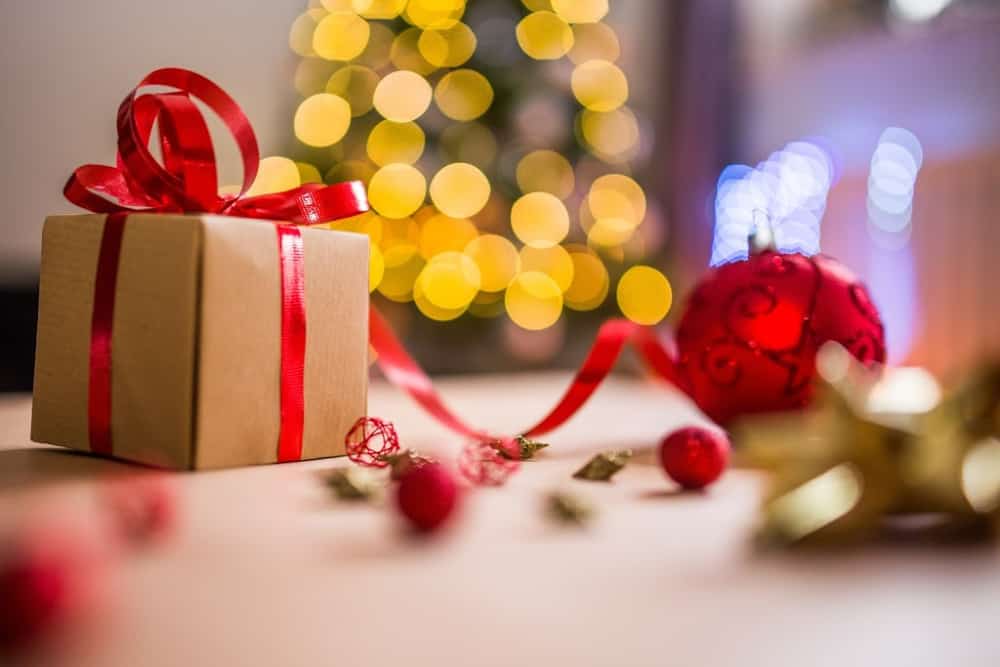 Setting some rules around gift-giving with friends and family can take a huge burden off your shoulders. Here are a few examples to help alleviate stress:
No "filler" presents

– do you usually get a million pairs of socks you don't need? Does the gift set that clutter up the house? Be clear with people that you don't want them to buy you gifts just for the sake of having something to give. Tell people you appreciate the sentiment but you are trying to declutter and their love and friendship are enough of a gift!

Set price limits

– there is always that one friend or relative who goes way overboard. Whilst it's a lovely gesture, it can lead to you feeling anxious that you have to find something equally as expensive and impressive.

Help those who need it most

– why not tell friends or family you are going to help someone in need this Christmas instead of buying unwanted gifts. You can make charitable donations online in everyone's names and completely avoid holiday shopping!
Delegate, delegate, delegate
Sick of running around silly whilst your partner and kids sit back and enjoy a relaxing day? It's not uncommon to feel like you are doing everything whilst other people enjoy themselves around you.
Make sure to give everyone small jobs to get ready for Christmas and on the big day. Get your partner involved in wrapping presents. Have the kids help with putting the decorations up. Even ask people to come round half an hour early on the day to help prep veggies and cook!
Just be clear and delegate roles in advance so there is no crazy rush on the day.
Don't feel guilty about saying "no"
You do not have to feel obligated to attend every single party and get together!
If you try to rush around and see everyone in a day or two you will end up feeling burnt out and cranky! That is the perfect definition of holiday stress in action!  Give yourself a break and only agree to a realistic schedule.
Indulge without guilt
It's Christmas and everyone is entitled to indulge. Unfortunately, the stress can come afterward when you overthink that extra glass of wine or second serving of dessert.
Be kind to yourself over the holidays.  It is the perfect time to indulge, so celebrate anything you have achieved during the year.
Done is better than perfect
Try to remember this golden rule when things don't seem to be going to plan.
Chances are that on the big day you'll be the only one who even notices if things aren't totally perfect anyway.  I hope this holiday stress-busting tips helped!