There's a lot to love about spring and summer, yet there's just something about winter that's hard to resist. It allows you to access an experience that can be difficult to come by during the summer months. It can just be oh-so lovely to spend a day curled up on the couch, in the kitchen, or reading in a cozy reading nook. When the weather outside isn't so pretty, there's no pressure to really do anything other than have a relaxing time. In this blog, we'll take a look at some pleasant activities that'll help you to have the perfect winter day. And the best part? You can do this every week during the season if you like!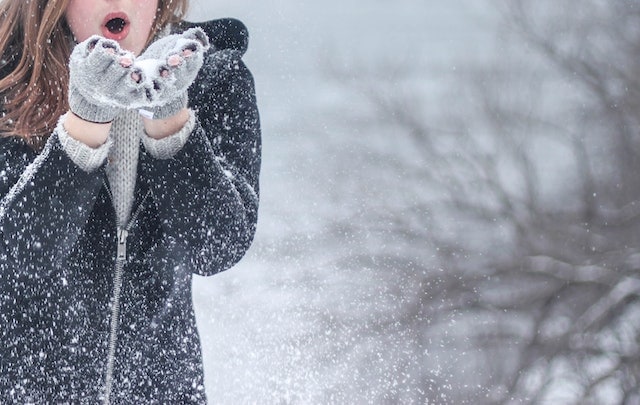 A Delicious Breakfast
In the summer months, we're normally eager to get out of the house and do something fun. During the winter months, we can take our time during the morning, slowly coming to life and enjoying the stillness of the season. Start your day in the kitchen, making a filling and delicious breakfast. It'll get your engine started in the best way possible, especially if you pair it with a cup of tea.
Head For a Walk
Most people shy away from going outside when the weather isn't at its best. But we think it's something that everyone should do. If you have a nature reserve (or anywhere picturesque) near your home, then put on your warm clothing, and go for a walk with your family. The great thing about going to a beautiful park during the winter is that you'll typically have the whole place to yourself, which certainly isn't something you can say about the summer months.
Head Into Town
After your walk, look at taking a trip to Main Street. This is a move that has multiple benefits. For one thing, you'll get to warm yourself up with a delicious hot drink. Second, there's usually a nice and calm atmosphere in the center during the winter months. And third, you'll be helping to support local businesses during their low season. The weather may be chilly, but this will make arriving home all the more enjoyable, especially if you have a few new items that you bought.
Hearty Meals
When you get back home, it's time to get into the kitchen. The sun is beginning to set, everyone's happy because of the fun adventure you've just had, and you're about to prepare a delicious meal. What could be better? There are plenty of dishes you could make, but we recommend something hearty and filling, such as this recipe for the best baked ziti. Once you've eaten, you'll be sufficiently full and ready to hit the couch.
On the Couch
All winter days should end on the couch. It's chilly outside, and you're well-fed — now's the best time to grab a blanket and hit the couch for a movie with your family. Throw in some snacks, and you'll have all the ingredients for a lovely night at home. Enjoy!