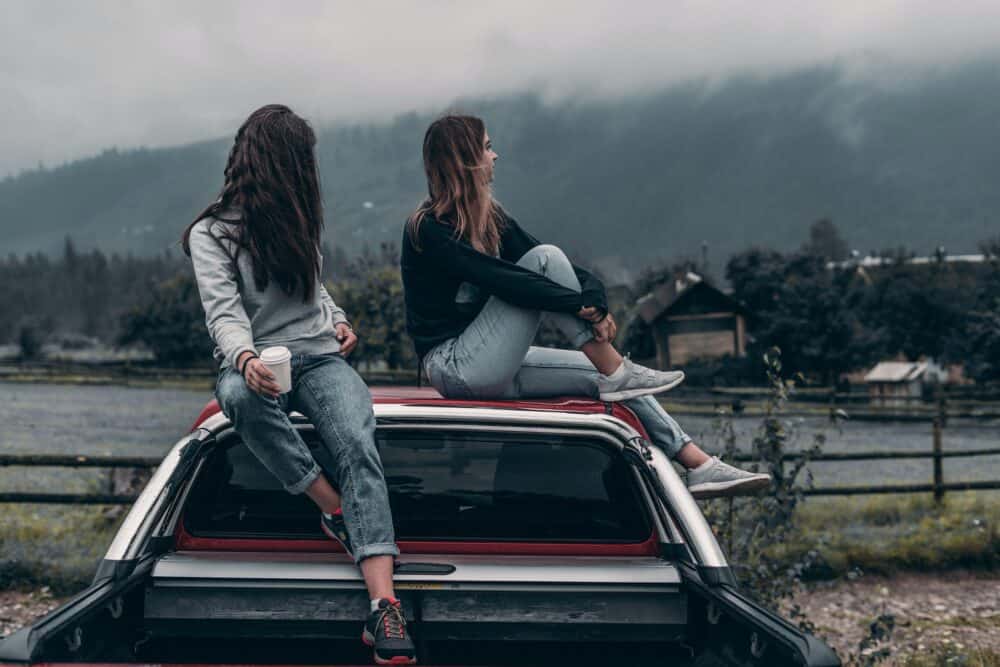 I was a bit concerned when I started researching this season's fall fashion finds.  Partly because we've been living in athletisure, thanks to COVID, and partly because peoples' shopping patterns have drastically changed.
There is nothing wrong with being comfy in my athletisure, and I was not surprised by the massive amount of sweatshirts and joggers that swarmed the retail clothing sites, but I wanted to find other styles.
I may be holding on a bit too tight to what was instead of what will be.  But I longed for other styles that give me a glimpse of normalcy.
This fall's favorites includes some fun new additions – a mixture of tops, bottoms, dresses and rompers.
Fall Tops
I wear jeans everyday to work and have been wanting to update my shirt game.  I've noticed a lot of puff sleeves, color, basics and statement pieces for fall.  It's almost as if anything goes, which I love!

Fall Pants
Joggers and denim are top on the list of pants for the fall season.  I did find some great alternatives (as well as the new straight leg denim trend).

Fall Dresses
I love dresses (and rompers as well) because they are a "one and done" outfit.  Add some jewelry, a cool pair of shoes and bag and you're good to go.

Fall Rompers
I love rompers for the same reason I love dresses (minus when I have to use the ladies room).  Like dresses, add some sparkle, layer with a denim jacket for chiller days and you are set!

Of course, your comfy leggings, yoga pants, and joggers will go the distance this season as well!  What items are you thinking of adding to your wardrobe?