Gluten free muffins are an easy option for breakfast on the go – and one of my favorite options too!
I am gluten sensitive and it is hard to find gluten free breakfast options that are actually great tasting. I played around with ingredients that I like, and created this super easy and yummy gluten free muffin recipe. Enjoy!
Makes 12 muffins or 24 mini muffins
Prep time: 10 minutes
Cook time: 20 minutes
Ingredients
¼ cup ground flax seed
¾ cup quick cook oats
1 cup oat flour
¼ teaspoon salt
1 teaspoon ground cinnamon
1 teaspoon baking soda
1 teaspoon baking powder
2 large bananas, mashed
1 egg
1/3 cup brown sugar
½ cup creamy peanut butter
1 cup milk
2 teaspoons vanilla extract
½ cup mini chocolate chips
Instructions
Preheat oven to 350 degrees and prepare a muffin pan by lining each cup with paper liners or greasing each muffin cup with nonstick cooking spray.
In a large bowl, combine the flax seed, oats, oat flour, salt, cinnamon, baking soda, and baking powder. Whisk to mix and set aside.
In a separate bowl, add the mashed banana, egg, brown sugar, peanut butter, milk, and vanilla extract. Whisk until all ingredients are incorporated.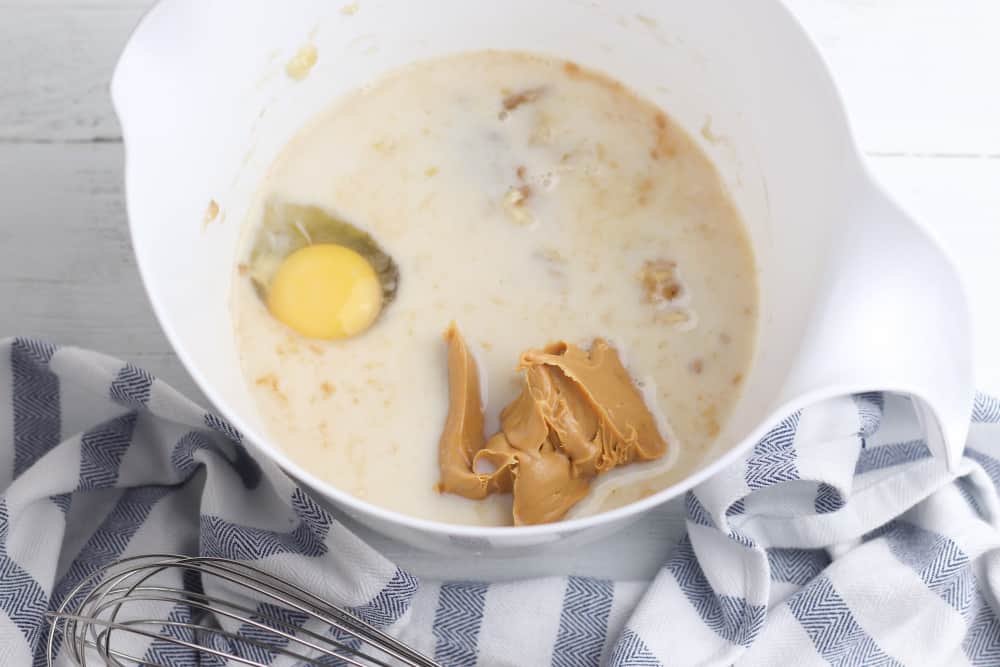 Add the wet ingredients to the dry ingredients and stir until just combined.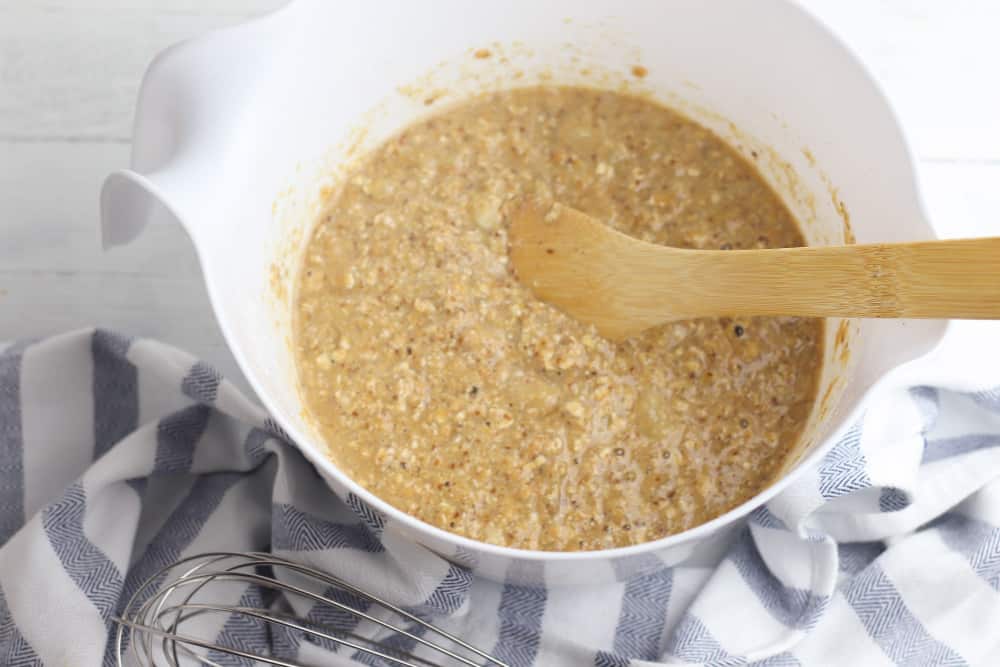 Gently fold in the chocolate chips.
Scoop batter into prepared muffin pan, filling each cup ¾ of the way full of batter.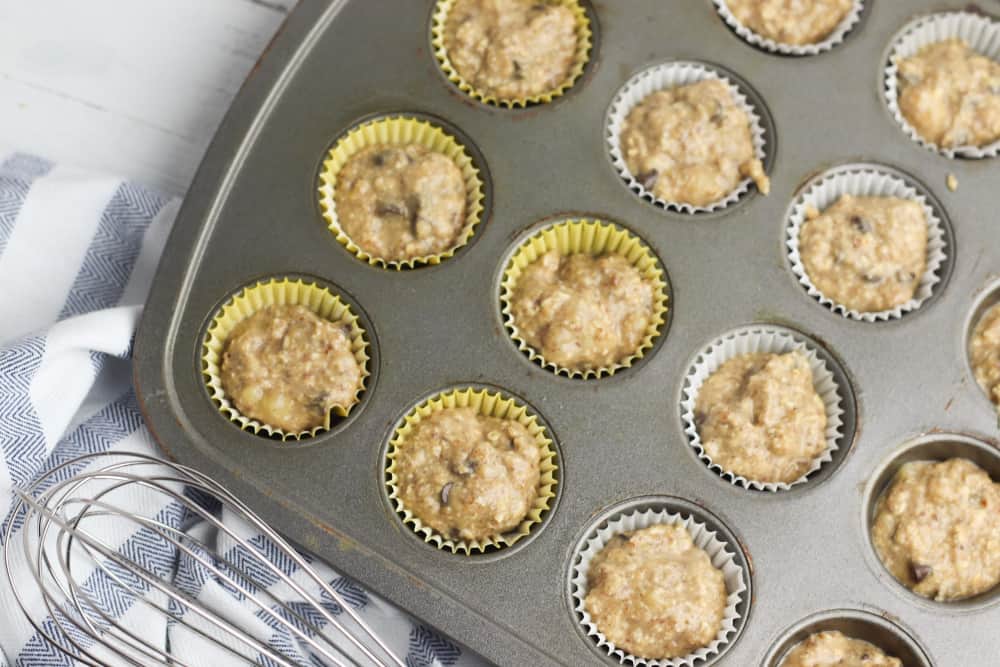 Bake for 18 to 20 minutes for regular muffins or 8 to 10 minutes for mini muffins.
Allow to cool in pan for at least five minute before removing to a wire cooling rack to cool completely.
The Final Masterpiece
Serious deliciousness – all in these healthy gluten free muffins!
You can mix and match the ingredients. Swap out chocolate chips for raisins or craisins. If you're not a peanut butter lover, try almond butter – a great alternative!
I would love to hear about your favorite gluten free breakfast options. Please comment below!