This recipe for honey garlic marinated sablefish is my absolute favorite fish dish.
I was not always a fish fan.  I've loved shrimp, lobster, and the occasional crab dish since I can remember, but wasn't really into fish.
As I've been watching what I eat, trying to make meals that are both nutritious and yummy, I've started to break into the world of fish.
Thanks to the help of Sitka Salmon Shares, I was able to try out sablefish at home.  I've previously tried it at Nobu in Vegas, and was hoping to make our version as light and smooth as they did.
I have to say – it's a dead ringer.  I hope you enjoy this recipe as much as I did.  Be sure to check out Sitka Salmon Shares when you get a moment.  To receive a box of wild Alaskan seafood hand-delivered right to your door each month during fish season, is so convenient.  But this isn't any fish – the fish are caught one at a time, then swiftly processed at the Sitka plant.  There, it's individually portioned, vacuum-sealed and blast-frozen to lock in that fresh-from-the-ocean taste.  It's legit.
Honey Garlic Marinated Sablefish (Black Cod)
SABLEFISH MARINADE
We prepare and marinate the sablefish the night before we plan on serving it for dinner.  Below are the ingredients and directions.
INGREDIENTS
1/4 cup soy sauce
1/4 cup rice wine vinegar
1/4 cup olive oil
1/2 cup honey
2 garlic cloves, minced
1/8 teaspoon togarashi (or 1/4 teaspoon black pepper)

DIRECTIONS
Whisk all ingredients together.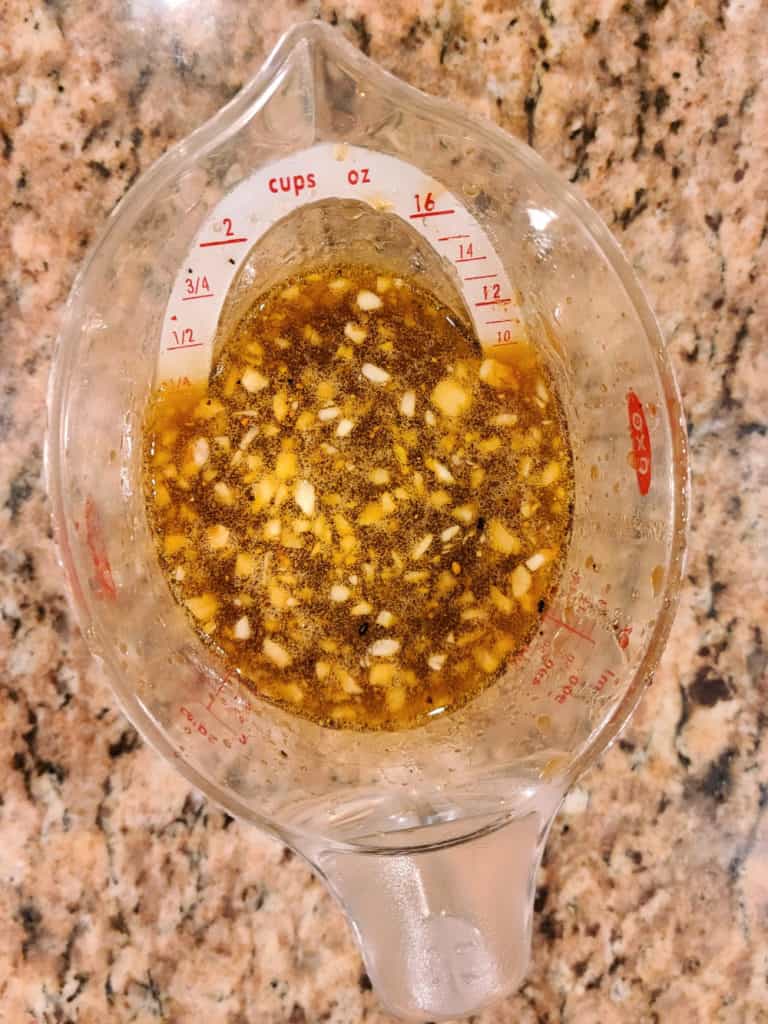 Place fish into ziplock storage bag and pour marinade on top.
Marinate for at least 12 hours (up to 24 hours).
THE NEXT DAY – LET'S MAKE SABLEFISH
Preheat oven to 400 degrees.
Remove black cod from marinade and pat off excess marinade with a paper towel.
In an oven safe skillet heat 1 tablespoon of olive oil.  Add black cod to skillet, skin-side up and sear for 3 minutes.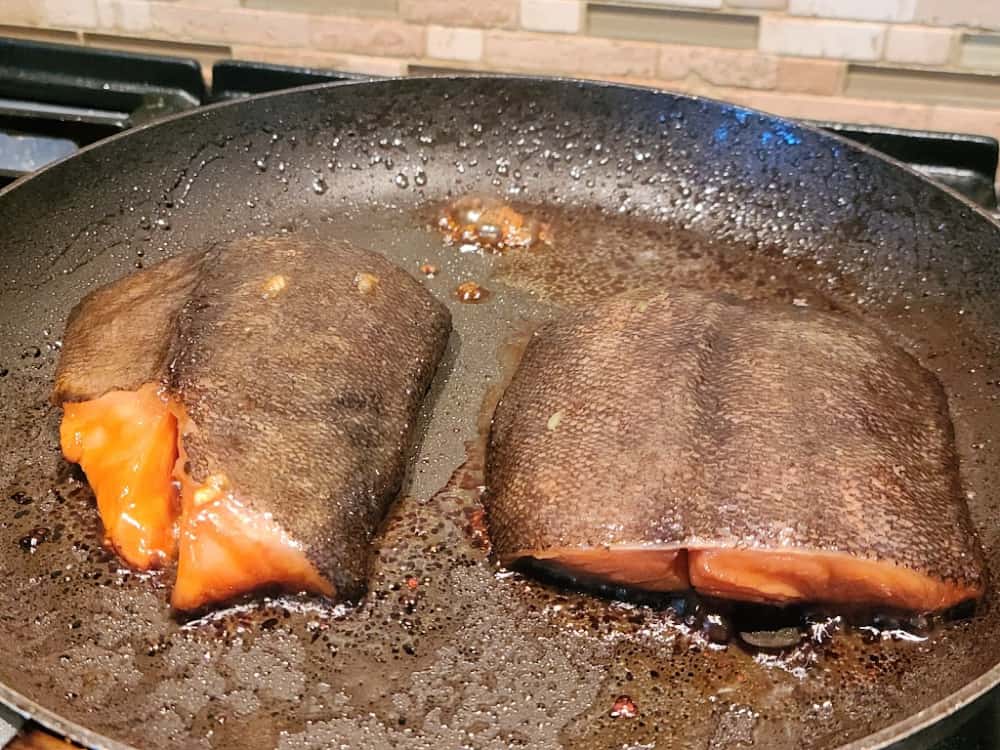 Carefully flip the cod over, cooking skin-side down for an additional 3 minutes.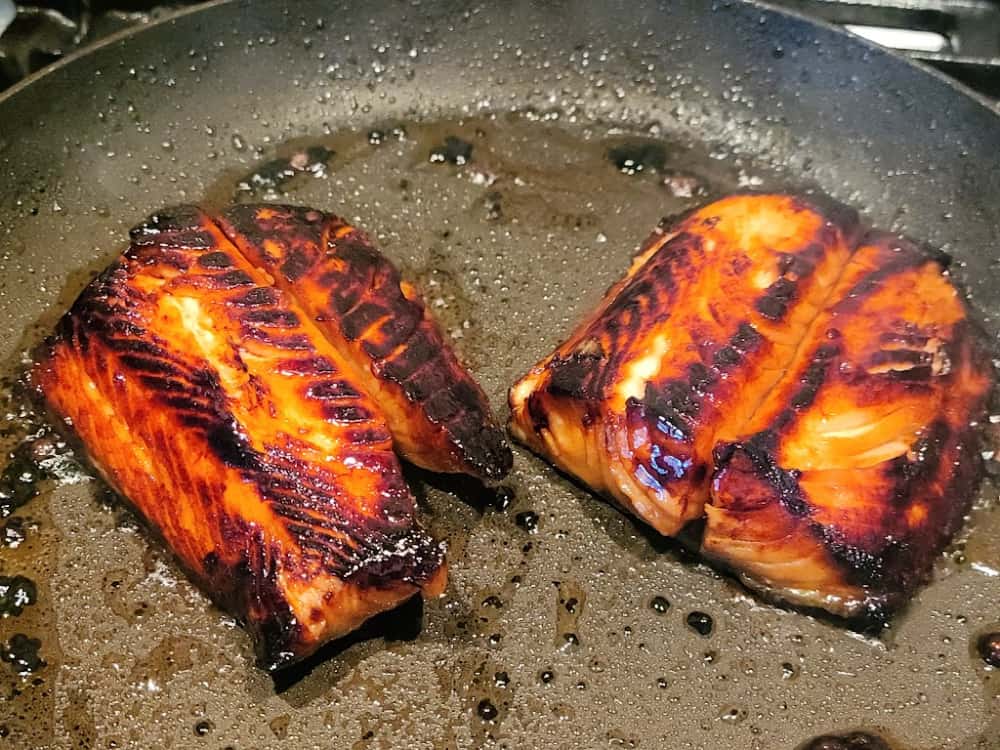 Place skillet in oven and cook for 5 – 7 minutes, until fish is flaky.
Remove skillet (carefully!) from oven.  We love these handle sleeves for our Lodge cast iron skillet.
Serve immediately.
I served the black cod with homemade pork and edamame fried rice and garlic bok choy.
If you are a fish lover, then I highly recommend you try Sitka Salmon Share's subscription service! (Say that 5 times fast!)  For a VERY limited time, you will receive $25 off of your first box by using the code "MODERNX" at checkout.
Be sure to check out my other recent Sitka fish recipe – fish tacos!