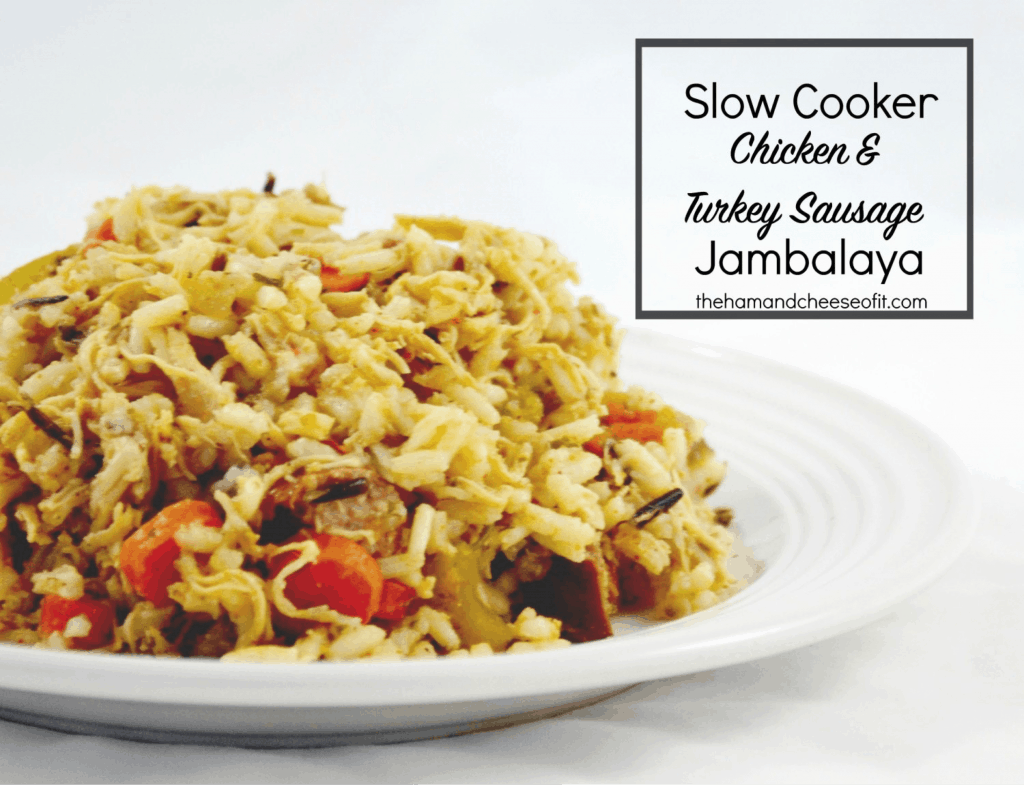 I am so excited to be blogging over here at Pellerini blog today! When I received the opportunity to guest post for Dana I squealed with excitement. Her blog is one of my favorites. I mean have you not tried her Grilled Artichokes with Roasted Red Pepper Aioli Sauce? I have and it is a must try for any backyard BBQ event. That being said, I knew I just had to make something that could live up to the deliciousness of her blog. So I am happy to share with you my slow cooker recipe for today. But first I wanted to let you get to know a little bit about me and my blog first.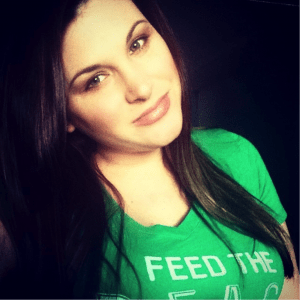 My Name is Trisha and I am the proprietor, writer and editor for my blog The Ham & Cheese Of It. My husband is active duty military and we are currently stationed in Japan, but this winter, we will begin are long journey as we move to our entire lives (and two labs) to Germany. Because of our international lifestyle I post and write about our food, travel and life experiences while living overseas. But mostly I post about food.
Why?
Because food, to me anyways, is the cornerstone to an amazing family experience. Many fun and happy memories for my family have been done at the dinner table while sharing a great meal. The recipe I am sharing with you today is a meal I am sure will bring families closer together. It's hearty, filling goodness will help generate tons of laughter and happiness to shared for days.
Like most slow cooker recipes, my Chicken and Turkey Sausage Jambalaya can be pre made before hand and poured into your slow cooker first thing in the morning. But if you're like me and a terrible dinner planner, you can always make it fresh from the grocery store. I personally place my chicken and turkey sausage in first. You want to make sure your turkey sausage is nice and diced up into bite size pieces! I follow this up by adding my chopped veggies, so we can make sure we are getting all the nutrients we can for the day. Then I slowly pour my juices over my meat and vegetables so everything will stay or become nice and tender throughout this whole process. After all that I add my seasonings. I want to maximize my slow cooker flavors as much as possible. I use a mixture of dry and fresh herbs and ingredients to make sure I have a balanced flavor. 
I then set my slow cooker on low and let it cook for 6 to 8 hours. If you know you're going to be eating sooner than that, you can turn it on high and cook for 4-6 hours. Make sure you put your lid on, we want to lock in that moisture!
Now, the most important part of this recipe. One hour before your meal is ready to serve you will want to remove your chicken and shred it with a fork. After you have made your shredded meat return it to your crock pot and then add your Rice-A-Roni Original Long Grain and Wild Rice to your post. This includes the seasoning packets that come with it!
After your rice has absorbed most of the water, stir everything together so you get an even consistency of rice, meat and veggies. Once you're sure your rice has cooked all the way through, serve on beautiful dishes in front of an even more handsome family. Enjoy!
Ingredients:
2 chicken breasts
1 package of turkey smoked sausage; diced
1 large fresh tomato; diced
3 celery stocks; diced
2 cups of chicken broth
4 carrots; diced
1 large yellow onion; diced
2 cups of water
1 TBSP of Tony Chachere's Creole Seasoning 
1 TBSP of Oregano
1 TSP of Paprika
1/2 TSP of Black Pepper
1/4 TSP of Cayenne Pepper
2 boxes of Rice-A-Roni Original Long Grain & Wild Rice
4 Twigs of Fresh thyme
Directions: 
Place chicken breasts, vegetables, and seasonings into your slow cooker. Pour your water and chicken broth on top. Turn your slow cooker on high for 4-6 hours or on low for 8-10 hours. Cover and let cook.
One hour before your Jambalaya is finished, remove your chicken breasts from your slow cooker. Shred your chicken with a fork and return to your slow cooker. Follow that by adding your rice and packets of seasoning to your dish. Make sure to mix everything together so you get an even distribution of flavors.
Once rice is done, turn slow cooker off and serve.