Conagra Brands sponsored this post, but the opinions are my own.
As a mom to two very active boys, I know what it's like to constantly be on-the-go. I used to think the days would wind down once they came home from school, but I was wrong!
Aside from homework, we also have sports practices every weekday.
1. STOP RIGHT WHERE YOU ARE!
As soon as my boys come home from sports practice or a game, they go straight into the laundry room and drop all of their dirty clothes into the washer. I add enough clothes to fill the washer and we're set! This saves time (and aggravation) hunting for their jersey, or compression pants and knowing that their outfits are clean for the next time.
I also require that they bring all of their gear out of the car and place it on the racks in our garage. I can't tell you how many times I've gotten a call that G's baseball glove and bat are in the trunk of the car I have – and I am nowhere near home or the ball fields.
2. SCHEDULE, SCHEDULE, SCHEDULE
At first, my family thought my whiteboard calendar was a bit of a drag but once they saw how streamlined everything became, the accolades came flowing in! At the beginning of each month, I put ALL activities on the calendar, color-coded by family member.
I hung it on the wall in the hallway out to the garage. We pass it every time we enter and leave the house so there's no excuse that no one knows what's going on!
3. MEAL PREP MADE EASY!
I want to make sure that my family has a good dinner every night, regardless of the time constraints we experience. I love the ease of popping a Marie Callender's Delights meal in the microwave while I'm getting their water bottles and snacks ready. I was able to locate Marie Callender's Delights in the freezer section of my local Walmart.
Each of the Delights meals are a contemporary take on comfort food favorites.  There's something that each of my family members likes, one being the Panko Herb Crusted Chicken with a Multigrain Medley. It's made with chicken raised with no added hormones, 22 grams of protein and no artificial flavors, colors or preservatives.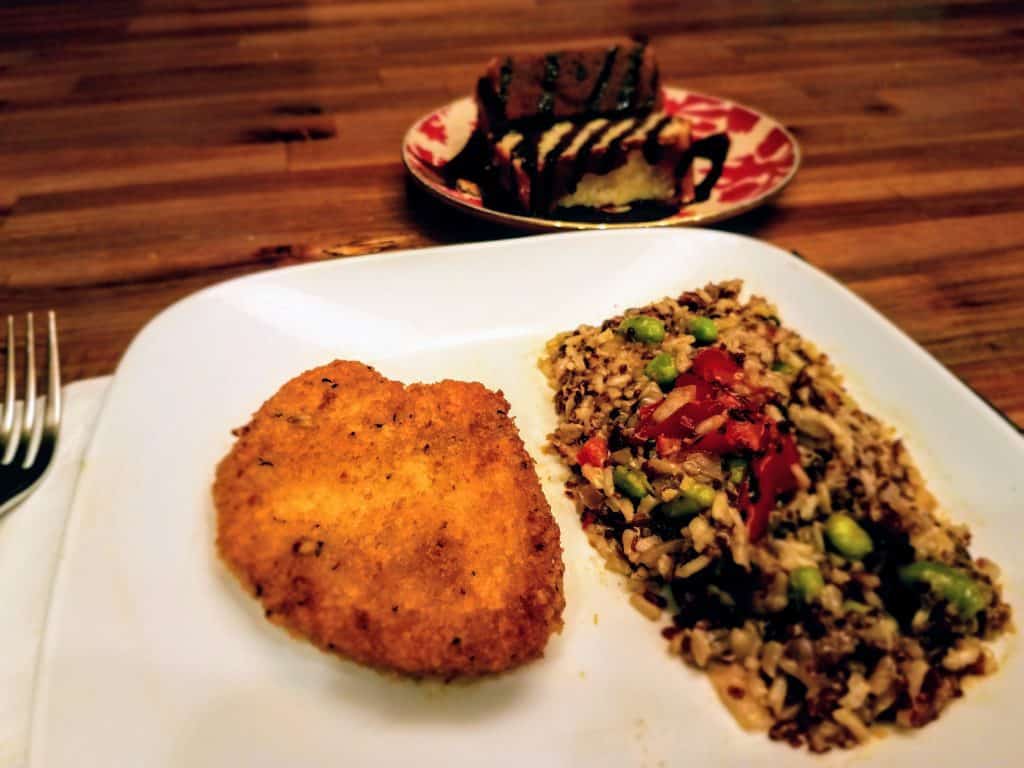 What's even better is that the meals are sensible so we don't feel guilty having dessert! The Marie Callender's Pound Cake is our favorite. It's made with real ingredients such as whole milk, butter, and eggs – something that is hard to come by these days. We like to drizzle chocolate syrup over the slices or add some whipped cream – yum!
You can even receive $0.50 off either a Delights meal or Loaf – https://ibotta.com/rebates?q=Marie%20Callender%27s%20Delights%20or%20Loaf%20Cake.  Be sure to also check out www.morefoodyoulove.com.