Overcoming overwhelm as a new mom was hard, I won't lie. With help from family and friends, and trial and error, I was able to recalibrate and relax a bit.
Along Comes Baby
I was home for 12 weeks after N (and subsequently G) was born. It was like a culture shock for me. I was so used to getting up, getting myself ready for work and heading out the door. Nights consisted of the hubby and I having dinner and then chilling on the couch to watch TV. (Like clockwork, I would fall asleep and then stumble upstairs to bed.)
In comes a little baby and my whole life was turned upside down. What do I do with this little being? I remember shortly after I brought N home from the hospital, sitting on the couch in my family room while my mom and dad were in the kitchen. I started crying because I didn't know how I was ever going to be able to go food shopping again.
Would I have to only go for a few items at a time because I would either have to go into the store with the stroller or place the infant carrier in the shopping cart, leaving little to no room for the groceries?
What if he started crying/had an explosive poop/decided he was hungry while I was in the paper goods aisle?
This all sounds silly now, but it was REAL for me. It took all of two seconds for my mom to respond with, "You'll be fine." She was right. I was fine. This was one of the many "challenges" I had to work through as a new mom.
Below are some other challenges I faced and how I dealt with them.
Pre-Baby Planning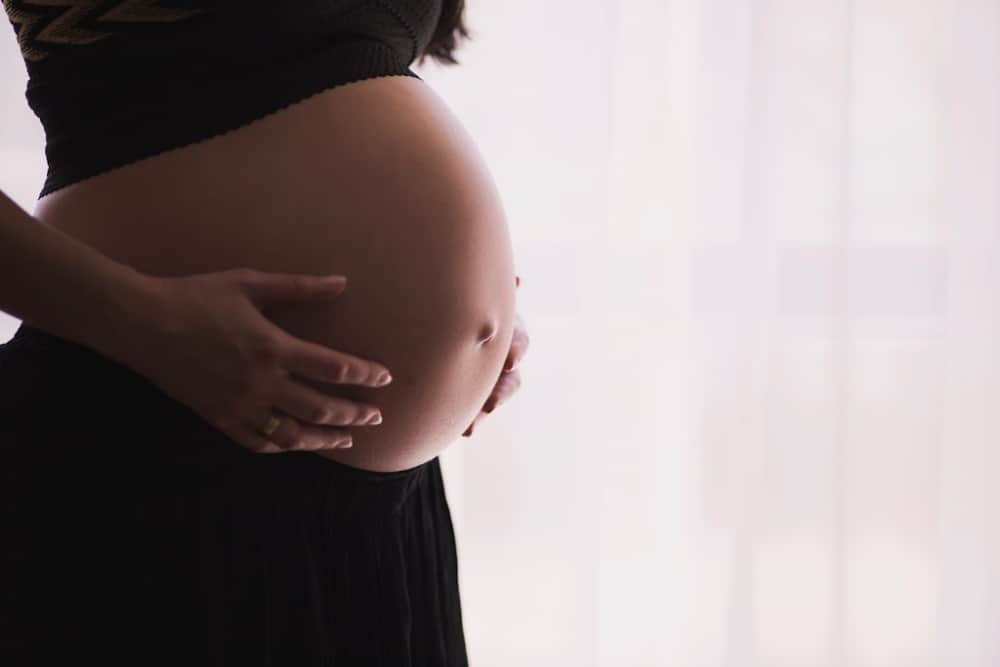 Even before the baby comes home from the hospital, you are inundated with new "stuff". Preparing for baby is not easy. My best advice on this is get what you NEED and not what everyone says you have to have. Listen to your gut instinct when it comes to caring for the baby, and don't forget about caring for yourself.
Household Matters
Priorities change quickly. It becomes more important to reassess what is most important, of course the baby being paramount. If you can swing it, get a cleaning service to help keep your home in order. Having someone help out with cleaning the house every two weeks was worth every penny.
Divvy up the other chores, including (but not limited to) laundry, food shopping, and cooking with other family members. Laundry most definitely piles up – it's amazing how the number of laundry loads increase due to such a little person!
Consider using a service like Instacart to deliver your groceries. I've become a huge Amazon Prime fan. Items that I could have delivered to my door in hours or get shipped in one to two days is golden compared to me having to rush from place to place, wasting time I could be expending on more valuable tasks.
Self Care
One thing that I truly missed after coming home with the baby, was going for a manicure/pedicure/facial/massage. I used to feel guilty for taking the hour or so, but I look back in hindsight and wish I did so more frequently.
60 minutes would refresh me and make me feel a little more put-together. Take the time to invest in yourself, and your family will thank you.
Proper Preparation
Picking out clothing the night before doesn't only apply to kids. As a new working mom, I would pick out what I intended on wearing the next day. It saved at least 10-15 minutes from my crazed morning routine. Not having to stare listlessly at what was hanging in my closet saved me time (and frustration).
Prepare lunch and snacks the night before as well. Put everything you need in your bag to avoid running back in to the house (possibly multiple times) because you forgot something. Sunglasses, notebooks,
Organization is KEY
I am a paper planner kind of person. I think it is imperative that there is some kind of scheduling system in place. Blame it on mommy-brain, too much coffee, not enough coffee – whatever it may be. I need to document everything.
I use two types of calendars, and if you were to speak with an organization specialist they would totally poo-poo that but it works for me. I've tried out different planners and systems both paper-based and electronic and have finally found the perfect pairing. This is more than likely different for each person – don't give up until you find that sweet spot.
For the family and personal to-dos I use Cozi. It is a super user-friendly app that combines a shared calendar with To Do lists, shopping lists and more. I opted for the paid plan to not have to deal with ads and also unlock some other useful features.
Regardless of how many times I have tried, I cannot get away with the old school paper planner. There's something about writing things down that keeps them "fresher" in my mind – and I do believe there is scientific studies that support this. I also happen to love stationary, cool pens, and stickers.
I would recommend two planners – the Happy Planner and the Passion Planner. Both planners serve the same, but different purposes and I am actually trying to see which one I like most without making myself crazy.
The Happy Planner is awesome because you can add and remove pages as you see fit. You can purchase a plethora of additions to make your planner super cute and more tailored to your needs.
The Passion Planner is simpler, looks a bit more professional with its binding, and is much more goal-oriented.
Overcoming Overwhelm as a New Mom is SO Possible!
Take each day, week, and month in stride. Celebrate the little wins. Give yourself credit and slack.
What things would you recommend to help overcome overwhelm as a new mom?