Fall is around the corner (I feel like I was just saying that summer is around the corner), one of my favorite seasons of all.  There's something about the crisp air this time of year, the changing of the leaves, and the resetting of our schedules now that school will be in session.
I had the honor of interviewing Debi Lilly, an entertaining and design expert, and I can't wait to share with you our conversation on fall party inspiration.  I started out our chat with my usual questions:
A LITTLE BIT ABOUT DEBI LILLY
Coffee or Tea?
Green tea every day and lots of it!
Red or white wine?
Rose'
Favorite place to visit?
Paris – I'm leaving tomorrow!  It is such a beautiful city for entertaining, as well as for research and design inspiration.  I visit two times a year.
Flower of choice?
I love peonies! Well, I love a lot of different flowers but they popped into my head first.
What does your ideal day look like?
My ideal day would be surrounded by family, surrounded by flowers, celebrating family and special occasions – I'm happiest when celebrating a special occasion.
A LITTLE BIT ABOUT WHAT DEBI HAS ACCOMPLISHED AND LOVES TO DO:
Debi Lilly worked for more than ten years on The Oprah Winfrey Show as Oprah's "Favorite Pro".  Debi even had the honor of planning Oprah's 50th on-air live birthday party celebration.  She has designed florals, décor, styling, and gifts for countless other shows including the legendary "Oprah's Favorite Things", "World's Largest Baby Shower", "Million Dollar Wedding" to name but a few. Frequently featured as an entertainment expert on Oprah.com, Martha Stewart, InStyle Magazine, Brides, and more, she trains each summer at Le Cordon Bleu Paris. Debi is an entertaining contributor for ABC, CBS, Fox, Windy City Live, WGN, and more.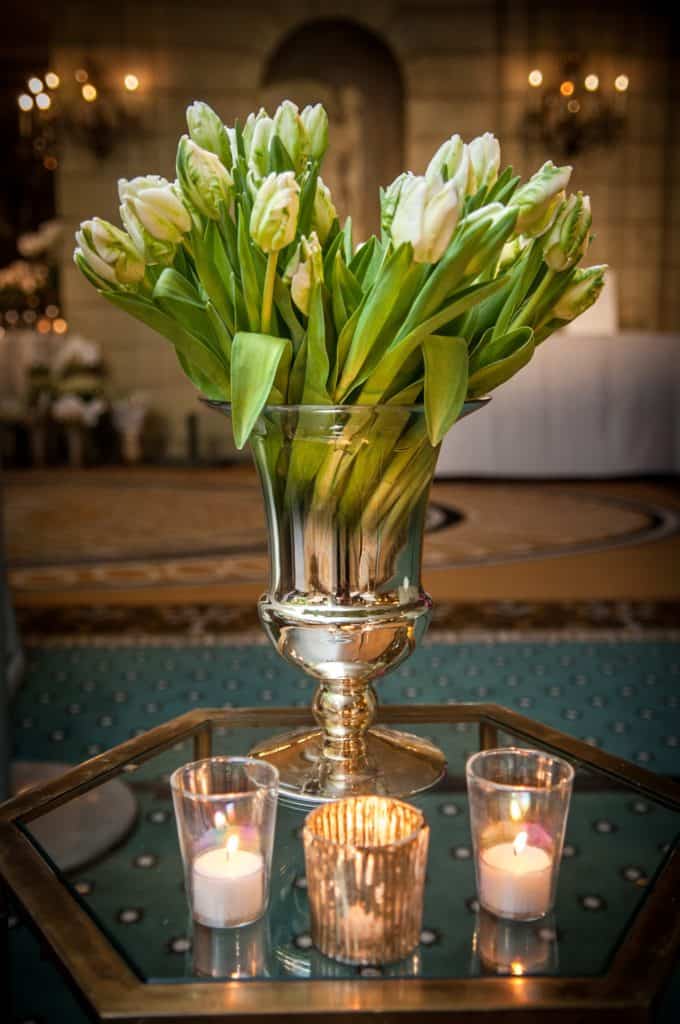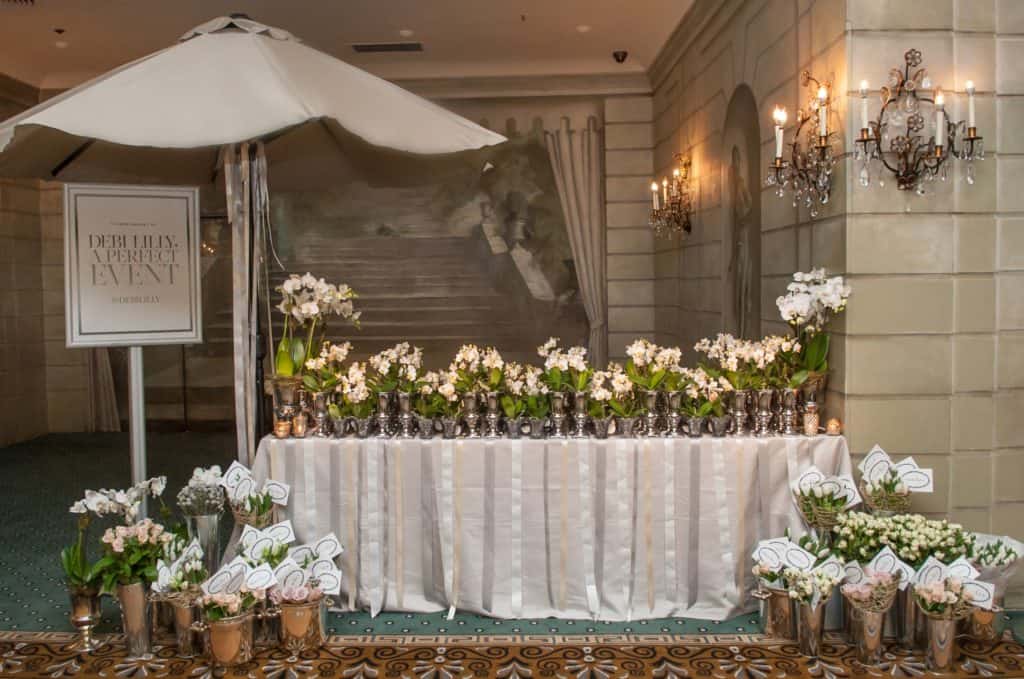 Can you now understand my excitement when I found out I was going to interview her?! 
NOW ON TO THE FUN, DECORATING CONVO!
I'm thinking of throwing a fun neighborhood party to ring in the new school season and Fall.  What better person to ask about how to make this soiree fun for everyone in the families than a chief eventeur such as Debi.
Themed Tables
When asked what comes to mind when preparing a fun night for families, the first thing Debi offered was a popcorn bar.
Gather containers for different flavors of popcorn such as buttered,  salted caramel, white cheddar to name a few.  Don't forget the toppings!  Some of my favorites are nuts, chocolate chips, and different seasonings such as fresh herbs – cinnamon, nutmeg rosemary.  Take some paper sandwich bags and cut them so they are a few inches tall – perfect for scooping the popcorn in to!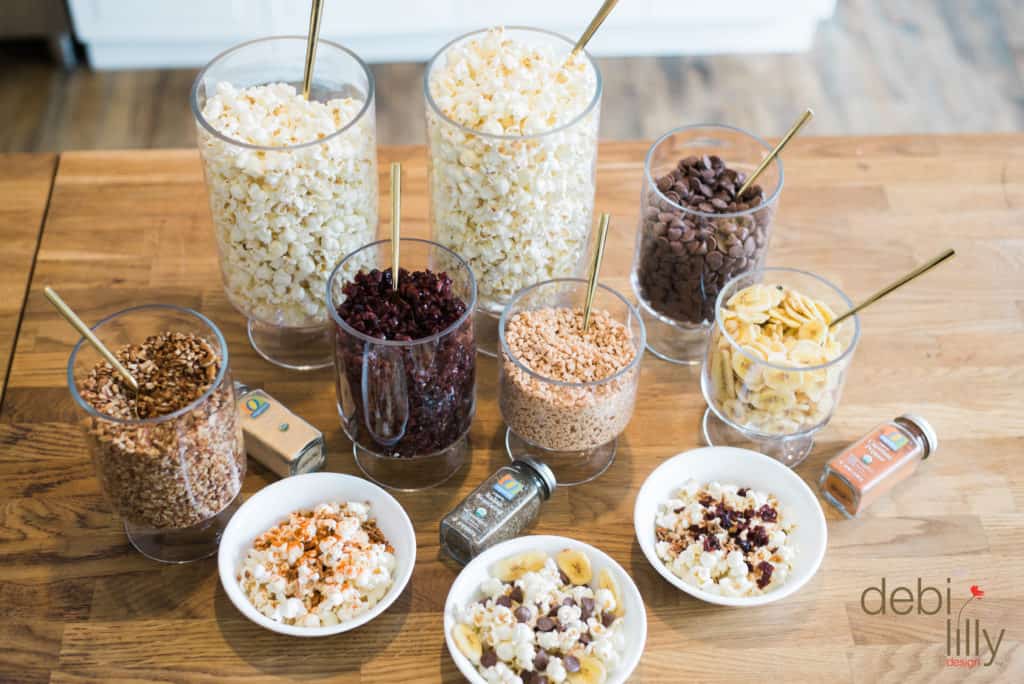 Lilly recommends involving the kids in the party planning process by bringing them shopping for the food and supplies as well as helping with the setup.  This is a great way to instill the importance of hospitality and entertaining!
Since this is an autumnal theme, snacks should represent the colors of the season.  Debi recommends a fun candy and cookie bar filled with orange, red, and gold foods. Granolas, dried apples, chocolate covered apples, and snack mixes are some options – all lending to an interactive and edible decor – right up my alley!
Decorate a table with different Bake Sale items – brownies, cookies, and cupcakes.  Don't forget the lemonade!  Have the kids design a cool "Bake Sale" sign to display above or on the table.
Fun For the Kids
Looking for a fun and memorable activity for the kids?  Purchase some big rolls of parchment paper from the grocery store.  Roll the paper down the length of a table, add cups with markers, and viola – you have a place for the kids to record their wishes for the coming school year. 
Debi's Collaboration with Safeway Albertson's – Debi Lilly design™
When asked how the collaboration with Safeway came about, Debi explained that they wanted to make entertaining easier, more affordable, more acceptable, and easy to find.  How great would it be to get the grocery items needed for your party as well as beautiful and cost-effective decor?  Debi's bouquets are stunning – all starting at $9.99.  The flowers are textural and romantic flowers – lush hydrangea, spray roses – all chic and high style.
Looking for a vase to display the flowers?  Debi offers those as well, taking all the guess work out.  The vases are food safe too, making them perfect for the popcorn bar above!
Designed with a very tight wrap or tie (french inspired) they are completely arranged for you. All you have to do is cut the stems, making entertaining and home decor so much easier.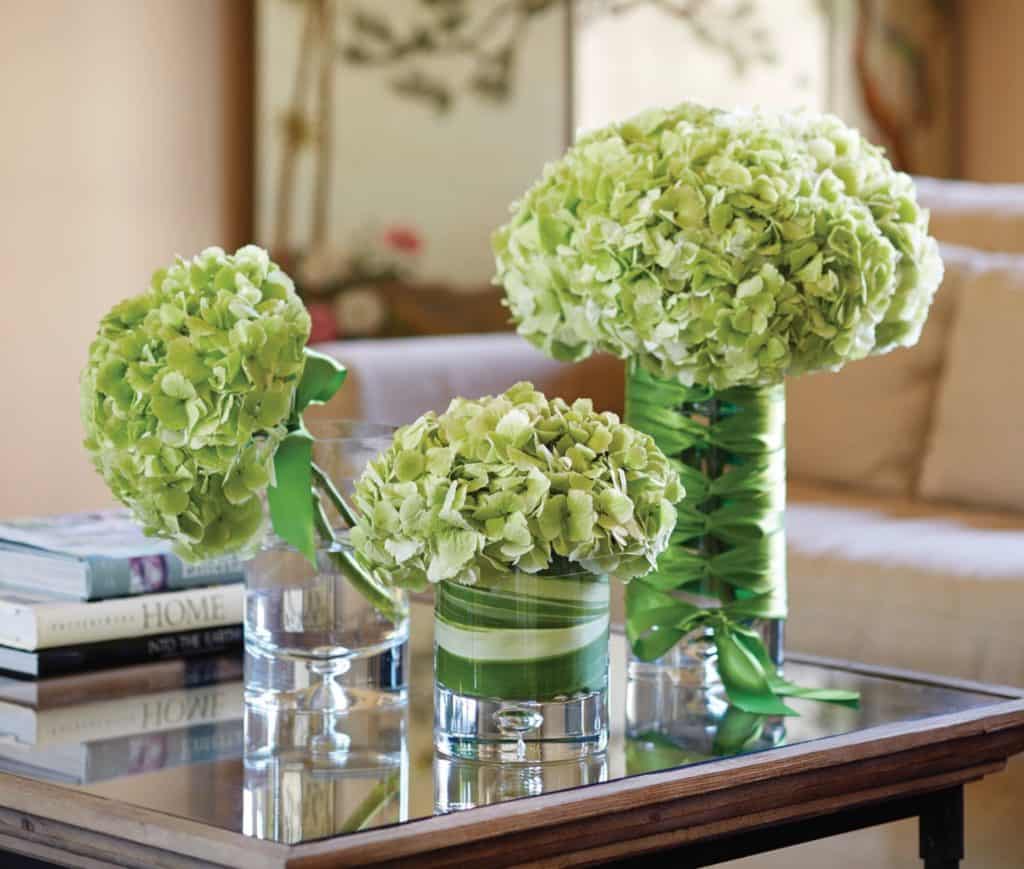 [Tweet "Grocery to Gorgeous – Debi Lilly and Safeway"]
I especially love the candle collection – pillar candles in different shapes and colors.  They look so beautiful dropped in the vases, cost about $5.00.  A long-lasting home decor item that can be used as a centerpiece for a table!
Debi recommends using the classic white summer candle in the Spring and Summertime.  September 1 switch it out for the orange color or gold-dipped one.  December 1 switch it out for holiday colors.
Planning a fun fall-themed party?  I hope Debi's tips have given you inspiration.  Debi was a pleasure to speak with and such a wealth of information.  Check out her blog for more party planning tips (she was just on CBS speaking about Summer party recipes!).  Be sure to check out the debi lilly design™ collection next time you visit your local Safeway!