The idea of video interviews has become very common in the last twelve months – for obvious reasons! It seems like they're here to stay, with many businesses realizing that interviews don't need to be done in-person, and it actually saves time and money to do them via a video call.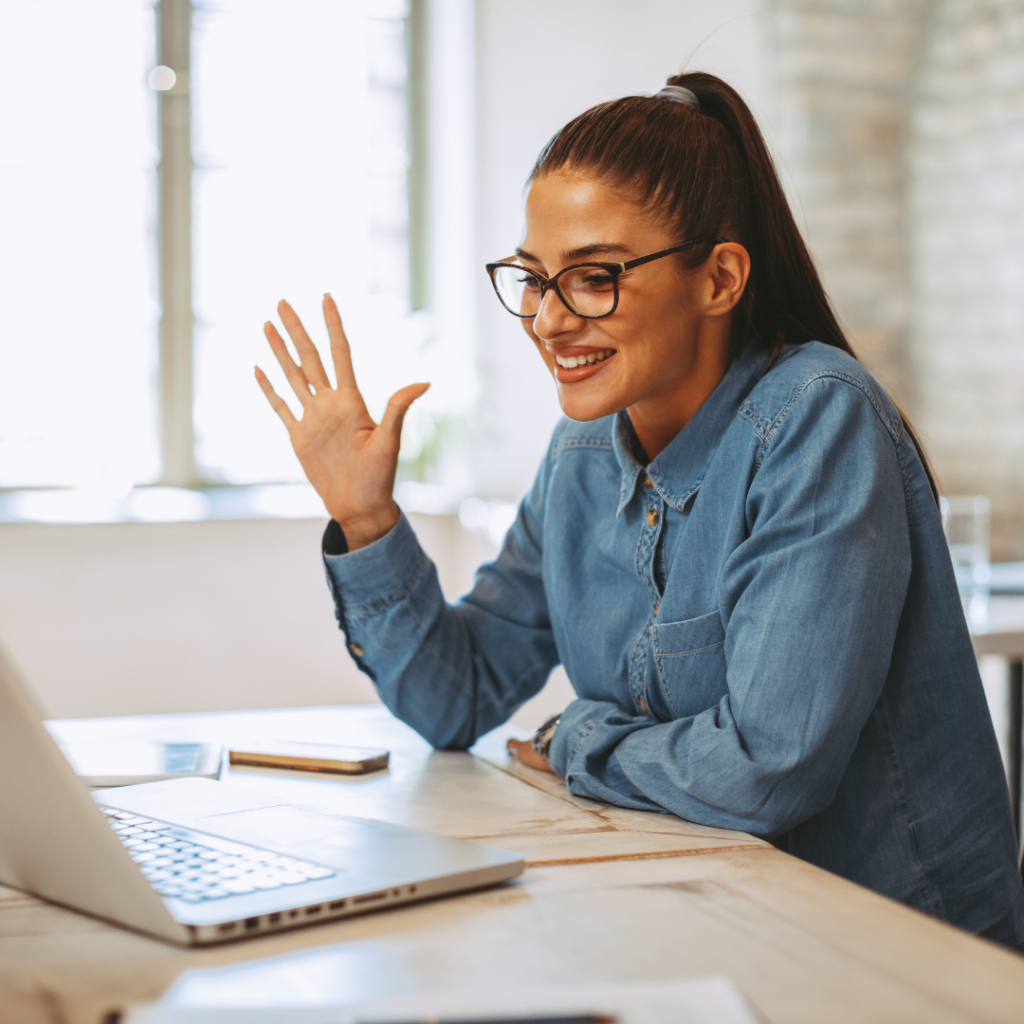 For all of us, this means getting used to the idea of preparing for video interviews. It's tough, and the main concern is what do you wear?! Should you wear normal clothes or dress up in your smartest outfit? Hopefully, the following points will help you learn how to dress to impress for your next video interview.
My Very First Interview
I have had my share of interviews over the years. They were all in person, but each one was so very different from the next. My sister bought me my first interview suit – black suit jacket with the most beautiful black pencil skirt with a super cute pleat on the back at the bottom.
I recently donated it, although I wanted to put it in a shadow box it was so beautiful and brought back some great interview memories.
Dress Smart From the Waist Up
Nobody will see your lower body on a video interview, so there's no point getting fully dressed up. Only dress in smart, interview attire, from the waist up.
This is was a very foreign concept to me at first, but it totally makes sense! Why would you need to wear dress pants or a skirt (or a dress) if it is not going to be seen?
This means a blouse, jacket, or any sort of business casual top. As far as the interviewers are concerned, you're dressed for the part! But, you benefit from feeling more relaxed and comfortable in your cozy joggers below the table. Just be absolutely 100% sure that only your top half is shown on the video!!
(On an aside, did you hear about the story of the news reporter that forgot that he wasn't wearing appropriate bottoms and it showed on his broadcast? He was working from home, and apparently thought it was OK to dress up the top half and then wear boxers. The lesson to be learned here? At least wear shorts!)
Make the most of accessories
Cutting off a whole half of your body is a pretty big deal from an outfit perspective. When you're dressing to impress, you take all different parts of your outfit into account. Your shoes will give off impressive vibes, as will your trousers or skirts – you lose a lot! To make up for this, you can compensate by taking advantage of accessories. As you know, there are plenty of outfit accessories you can wear.
Nevertheless, here are a few ideas worth considering. Wear some sort of jewelry – like a necklace or earrings – as it gives off powerful vibes. Also, put on a fancy watch and make sure it can be seen. Something like the Jaeger-LeCoultre Reverso watch series is perfect as it grabs people's attention without being over-the-top. You could even put on some glasses to further enhance the intelligent and knowledgeable effect. Now, you really look the part and provide the perfect embodiment of professionalism.
Throw up a blank background
Now, this doesn't sound like a fashion tip, but it has a huge impact on your outfit! A blank background helps your clothes stand out. It can bring out all of the colors, while also making your accessories more noticeable. Plus, it just creates a far more professional image for you.
A blank canvas behind you won't distract, rather than lots of mess or your old wallpaper. The effect comes together to improve your outfit and make you a more impressive figure.
Video interviews are hard to dress for because you feel weird wearing business attire while sitting in your kitchen. Still, looks will have an impact on how people perceive you during a video interview. Follow the advice above to dress to impress!
Have You Done a Video Interview?
What are some of your tips for properly dressing for a video interview? I'd love to know!