Looking for something super delicious, healthy and gluten-free?!  Look no more!  Our recipe for grilled artichokes fits the bill.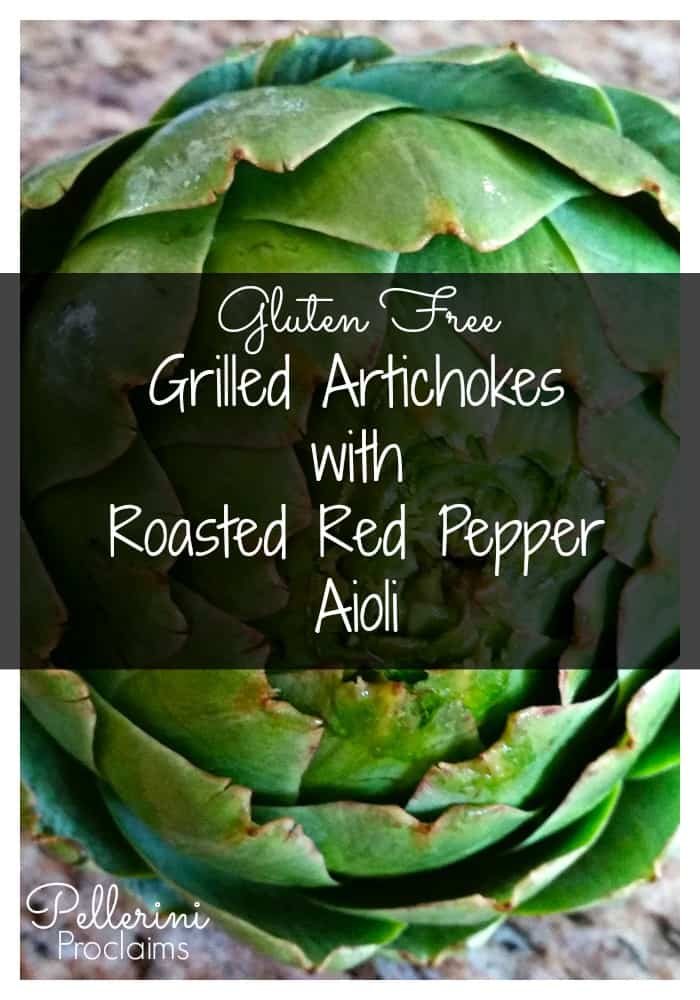 A bit of history – way back about 2 years ago, I went to dinner with my friend Lauren to celebrate her birthday.  As we were perusing the menu, she asked if I wanted to share the grilled artichoke with her.  Since I've never had artichoke aside from spinach and artichoke dip and the occasional salads my mom would make with artichoke hearts, I agreed.  That is where the food-love affair began.  When I came home that night I told my husband how great they were and we've been making them ever since.
GRILLED ARTICHOKES: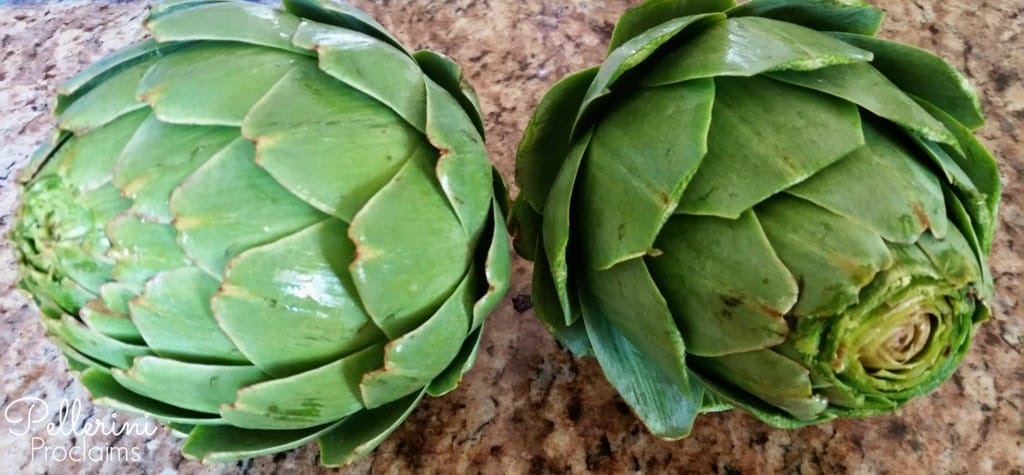 You will need:
2 artichokes, the bigger the better
1 lemon
4 garlic cloves
2 tablespoons salt
3 tablespoons olive oil
Preparation:
Preheat BBQ to medium-high (or if using charcoal – to direct heat).
Bring a pot (large enough to fit the artichokes) filled with water to a boil.
Add salt to the water.
Cut the lemon in half and add the halves to the water along with the 4 garlic cloves.
Meanwhile, cut artichokes in half lengthwise. Remove the fuzzy "choke" area with a spoon.
Cut the tips off of the leaves and place into pot once water is boiling.
Cook for 12 minutes, until tender.
Once cooked, remove from water and cool down using cold water or an ice bath.
Pat artichokes dry with a paper towel.
Brush olive oil on the cut side.
Place them on the grill for 5 – 6 minutes, cut side down.
Remove from grill.  Serve with the aioli below and enjoy!
ROASTED TOMATO & RED PEPPER AIOLI:
You will need:
1 red pepper, medium
4 ounces grape tomatoes
3 garlic cloves
1 tablespoon lemon
1/2 cup mayonnaise
1 teaspoon onion powder
1 teaspoon salt
1/2 teaspoon black pepper
Preparation:
Place the red pepper and tomatoes on the grill over medium heat, turning occasionally for about 6 – 8 minutes until charred on all sides.
Remove from heat and place red pepper in a bowl, covered with saran wrap.  Wait 5 minutes and then remove the skin from the pepper.
In a food processor, combine red pepper, tomatoes, garlic, lemon, onion powder, salt, pepper and mayo.  Blend until smooth.
Place in a dipping bowl.
This has to be one of my favorite dishes.  You can serve this as an appetizer or part of a meal – and IT'S GLUTEN FREE!