If you know me, you know I am an aficionado of accessories, amongst other things.  I love sunglasses.  Even though I wear eyeglasses during the week (my favorite pair being from Warby Parker), I pop my contacts in over the weekend and think that sunglasses help to make the outfit.  My two favorite pairs are from Miu Miu and I still love them but these new pairs have made it on to my fave list:
Being the HUGE Audrey Hepburn fan that I am, I can't help but love these!  They are one of the pairs of sunnies that Audrey wore during Breakfast at Tiffany's.  Love them…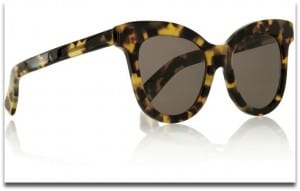 I LOVE these Pradas…they are a tad large and I haven't tried them on yet (scared to realize that they are going to be too big for my face…but a girl can dream).  The temples are gorgeous.
These bright tortoise numbers by Marc Jacobs are super cute…and not too pricy either!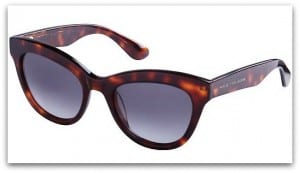 OK, so if you were me (and were willing to put up a bit of a fight to get yet another pair of sunglasses), which one would you pick?  Note: I promise that I will donate some of my older pairs in exchange!