Yay for Fridays!  I am looking forward to hanging out with my family, a fun date night and swimming and BBQ play date.  What are your plans for this weekend?  In the meantime, here is the latest Five for Friday!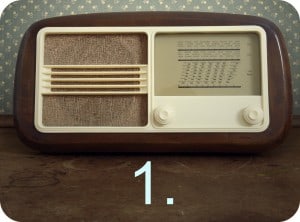 Ever get on a flight with the intention of sleeping while traveling?  Getting in the extra Z's before a vacation or trying to catch up to the time zone you are flying to?  I found this article with 6 tips to try falling asleep during a flight.  I am definitely going to try these next time I fly!
I am a mosquito magnet and I don't know why.  I can be in the most non-mosquito populated place, but they find me.  I get bitten and then I swell up…it's less than pretty.  Did you know that if you place an oscillating fan in the area where you are hanging out will help to repel those suckers?  Every night when we eat dinner outside, we turn the ceiling fan on high and it helps!
Ever come across a word and not know how to pronounce it?  OR…in conversation did you ever notice someone say a word incorrectly and you want to correct them but you don't know how without sounding insulting or uppity?  Well…this has happened a few times for me…both ends of the spectrum, and it mainly has to come with food related words.  Along comes a great post – 30 Commonly Mispronounced Food Words.
I'm always looking for ways to increase my productivity.  I wish there were more hours in the day, but since that is never going to happen, I am open to some new ideas!  Hence the 7 Things You Need to Stop Doing to Be More Productive.
I am determined to get in shape.  None of my pants fit me and my husband was so sweet as to say that maybe they shrunk…so sweet BUT that would mean that ALL of my pants shrunk and I stayed the same…most improbable.  Love the man, but I need to do something about this.  I refuse to buy one size up…that doesn't solve the problem.  Aside from the stationary bike that I am on for about 6 – 7 miles per stint (due to my back finally feeling better but not wanting to push it too much), I also started this 30 Day Yoga Challenge, and for 20 minutes a day it is very palatable!  I'll keep you posted on my progress.