Finding destinations that you and your partner will love is easy. There are loads of places for adults to go on vacation. But discovering a location that's great for the whole family – that's a little more difficult. 
Take the Cote d'Azur for instance. It's great for adults who want to spend time on yachts and visit art galleries, but it is hardly the best place for kids who would rather be running around, enjoying themselves. Yes – there are places in the Cote d'Azur that kids will enjoy, but that's not the primary reason you would go there. 
In this post, we take a look at some of the family destinations that all members of your tribe can enjoy. These locations have a little bit of something for everyone. Check them out below. 
Aspen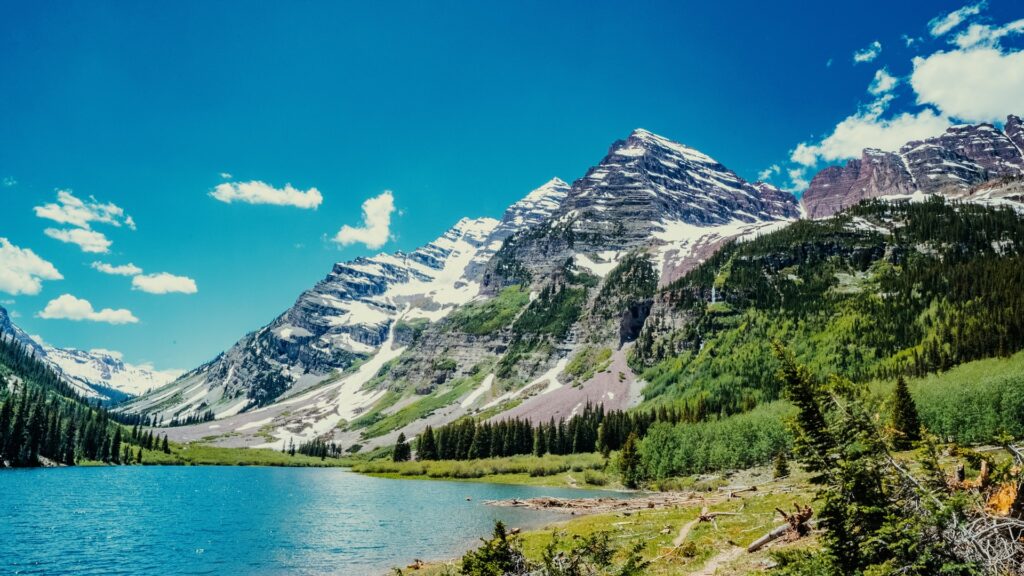 If you don't know Aspen, it is actually a relatively small area in the Rockies. The region comprises four mountains in total and it is a magnet for anyone who loves skiing or snowboarding. 
Naturally, the best time to go for sports is in the winter. Teams maintain the pistes and provide challenges for snowboarders of all different levels. There are beginner slopes for kids who have never done it before, as well as more advanced runs for those with more experience. 
Your kids can actually learn to ski while you go out and enjoy the slopes. That's because there is a "Snowmass program" available where instructors show your kids the ropes depending on their age. Young children remain indoors in an adventure center while older children actually go skiing. All equipment is provided. 
The National Mall
Going to DC doesn't sound like a good place for a family vacation, but, actually, it is a surprisingly interesting place, particularly for those interested in history. 
The National Mall is a beautiful location because of the quality of the architecture and the Washington Monument. There are also plenty of places nearby that might interest your children, such as the Smithsonian National Museum of American History and the Museum of Natural History. 
These museums are great for older kids – particularly those aged 8 and above. The people who run them take great pains to ensure that they are interesting for children, providing multiple galleries and exhibits. Kids will particularly enjoy the dinosaur sections, including original fossilized skeletons. 
Niagara Falls
Niagara Falls is a location you can do in a day. With that said, it offers a little of everything for the whole family. The falls themselves are spectacular, with more than six million cubic feet dropping from top to bottom every single minute. 
If you go to the destination, you'll want to take a trip on the Maid of the Mist Boat. This ship travels directly underneath the falls and allows you to experience the raging waters for yourself. You'll hear and feel the power of the falls as you get closer and closer. During the day, you can see rainbows forming and, at night, there are sometimes firework displays, depending on when you travel. 
Make sure that all members of the family bring their passports. This way, you can see both the American and Canadian sides of the falls. Also, don't forget to bring waterproof ponchos with you as it tends to get rather wet!
Park City In Utah
Park City is a great location for kids all year round. In the summer when temperatures rise, there are many activities to enjoy, including paddleboarding, hiking, and tubing down an Olympic course. You can also go bobsledding. 
In the winter, the entire resort comes alive. There are opportunities to ski and snowboard. And you can try other things like snow shoeing (which can be a little exhausting at times). 
Nearby, there is a deer valley. It's close to the city itself and offers nature lovers an opportunity to go out into the wilderness and be close to animals. Don't worry: it's perfectly safe and well-controlled, so there is little chance of a bear attack. 
Please note that the area isn't particularly good for reception. If you stay in the area, there are lodges and hotels nearby providing accommodation. 
St Lucia   
St Lucia is a paradise island in the Caribbean that offers sun and sand for both parents and children alike. The best way to enjoy the island is to rent a car and then head to the crater area where there is a "drive in" volcano. Here, you'll find a bunch of hot springs as well as mud baths, waterfalls and more. The area is geologically exciting as well as beautiful, which makes it a fantastic destination for the whole family. 
There's also an area called "Lover's Rock" used in the filming of the Pirates of the Caribbean movies. Here you can go swimming and snorkelling while making funny pirate sounds, like "arrrgh."
Tenerife
If you fancy something a little further from home, you can visit Tenerife – a part of Spain's Canary islands. 
Tenerife is actually a long way from mainland Spain and sits to the south in the Atlantic. The islands are many hundreds of miles from the nearest land and have beaches made of sand blown over from the Sahara desert. 
Why go there with kids? So many reasons. First, it offers some amazing waterparks – some of the best in Europe. Kids can have fun here all day because of the sheer range of activities to be had. 
You can also hire cars in the area and go to various outlets offering paddleboarding, snorkeling and kayaking. There is also a large zoo, called Loro Parque which attracts thousands of tourists each year – partly because Trip Advisor users voted it the best in the world. 
Staying on the island with kids is easy. Hotels offer free breakfast buffets and many have kids clubs that will look after your children if you want to go off by yourself. Alternatively, you can rent an apartment. 
London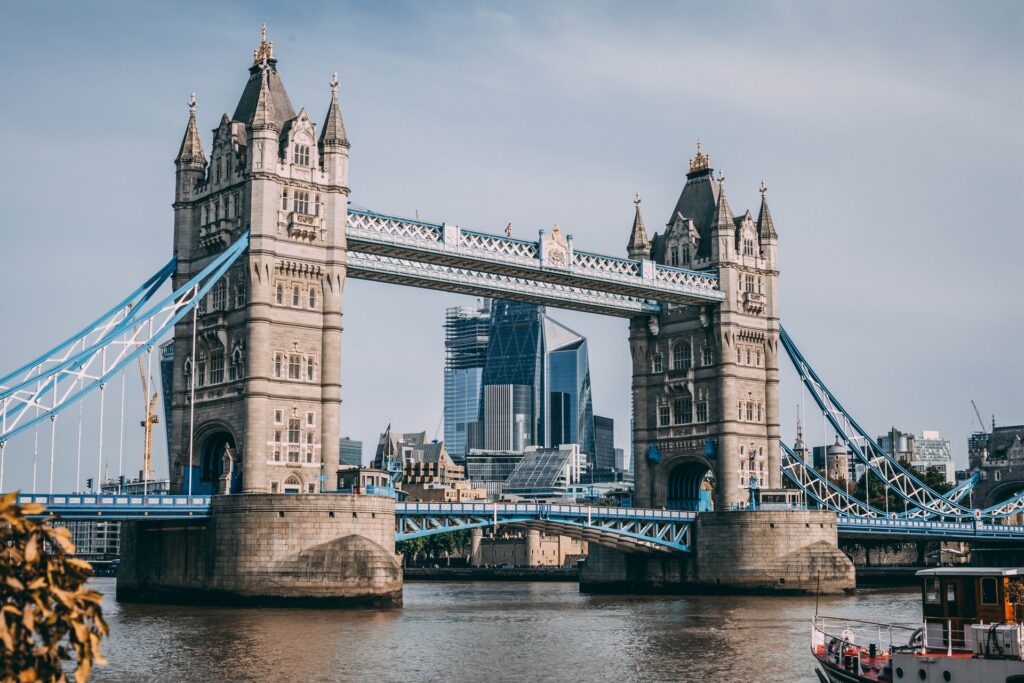 London is perhaps the world's most famous city – and no surprise. It offers some of the best attractions you can find anywhere, all in one place. 
Getting around on the Underground (the city's subway) is okay during the day, but can get very crowded at rush hour because of all the commuters. However, the destination is easy to travel to and from because of the non-stop flights from its major airports: Heathrow, Gatwick and Stansted. 
If you are in London, you'll want to head to Buckingham Palace to witness the changing of the guard. You'll also want to check out St James' Park – a place that Princess Diana used to love going. 
Staying in London is expensive, but if you have the budget, you'll want to rent a room at The Savoy or a hotel on Park Lane. 
Disney World
A little closer to home is Disney World in Orlando, Florida. For reasons that are too obvious to state, this destination is fantastic for kids. If you visit during Thanksgiving, you can take full advantage of the spirit of the place. There is just so much going on, with thousands of other families there too. 
Once you arrive, head for the Magic Kingdom. Here you'll find rides galore. Then, once you have had your fill of thrills, you can head on over for the Disney Springs experience where you can check out the Vintage Amphicar and Aerophile. After that, if you're in the mood for something more relaxing, you can go to the Animal Kingdom where you will find various exotic beasts and plenty of shows. 
Mount Rushmore
You've seen Mount Rushmore in films and movies many times. But have you ever seen it up close? Probably not. 
It's actually quite a bit smaller than many people imagine because of the enormous size of the surrounding mountain. However, it is still a spectacular sight to behold. The best way to view the monument is to see it from the ground using binoculars. If you don't have any of your own, then you can use fixed paid versions along the viewing promenade. 
There's more to do at Mount Rushmore than simply see the history, though. The area is home to the Black Hills which offer many trails and exciting opportunities to see nature on foot. If you travel in the area, you'll find buffalo, ghost towns and even gold in the local rivers and streams. 
Ulster, New York
If you have older kids and teenagers, they can end up bored if there is nothing for them to do. Thankfully, there are those options of things that are a little bit different. Checking out some of the spooky attractions such as Headless Horseman Haunted Attractions can be a great way to bond (and scream) as a family. Talking to older kids to see if they would enjoy more grownup shows and venues will definitely help to create memories.
Langhorne, Pennsylvania
But what if you have very young children? Where can you take them for a family vacation? Fortunately, Langhorne in Pennsylvania has you covered. Here you'll find Sesame Place – a one of a kind destination where kids can meet Ernie, Bert, Elmo, Big Bird and the rest of the gang. 
The park is divided into two zones: the water area and then the regular area. In the water park, you'll find rides galore, all safe and suitable for young children. If you are staying nearby, there are plenty of hotels and hostels. There are also affordable family accommodation units for anyone on a budget. 
So, where will you be heading with your family on vacation in the next few months?