This is a sponsored post.  As always, all opinions are my own!
I was born with bilateral clubfoot.  Clubfoot is one of the most common congenital deformities and affects 1 in 750 children.  A well-corrected clubfoot looks no different than a normal foot.  This condition will not hold a child back from normal activities.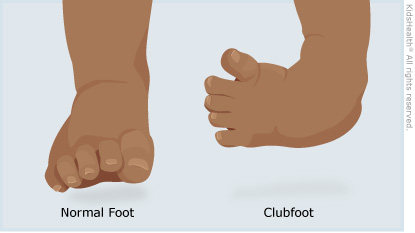 My case was not severe, thankfully.  You could see my casted legs in some of my baby photos!  Who would've thought that later on in life, I would be interviewing Dr. Matthew Dobbs, the Director of the Dobbs Clubfoot Center?!
Dr, Dobbs trained under the auspices of Professor Ignacio Ponseti, then began introducing and teaching doctors in over 50 countries the Ponseti Method of treating clubfoot.
Dr. Dobbs was kind enough to answer a few questions I had about his career and clubfoot in general.
Meet Dr. Dobbs!
TMML: Tell us a little bit about yourself!
DR. DOBBS: I have been in practice for 20 years as a pediatric orthopedic surgeon. I relocated my practice from St. Louis, Missouri to West Palm Beach, Florida a year ago.
TMML: What was your deciding factor to go into the field of orthopedic surgery?
DR. DOBBS: During med school, Dr. Ponseti befriended me and encouraged me to follow in his footsteps to carry forward the message that there was a better way to treat clubfoot than the big surgeries that were being done.
TMML: What exactly is clubfoot?
DR. DOBBS: Clubfoot is a foot deformity that presents a foot with an appearance similar to a golf club. It is turned down and in. It is a very treatable condition, corrected with serial casting – a small procedure done in the clinic to loosen the heel cord.
TMML: How does clubfoot affect the daily lives of children with this particular deformity?
DR. DOBBS: A corrected clubfoot does not impact the daily life of children at all, other than the need to wear braces at night. Left uncorrected, a child with clubfoot would walk on their toes or outsides of their feet leading to an unstable gait, skin issues, and problems with shoewear.
TMML: Tell us about the brace to help clubfoot that bears your name!
DR. DOBBS: The Dobbs brace was developed to allow movement of the hips and knees when children are wearing it. Most children wear the brace during sleeping hours until they are 4.
TMML: How long have you been at Paley Orthopedic and Spine Institute?
DR. DOBBS: One year.  
Dr. Dobbs' Impressive Background
Dr. Dobbs has lectured and taught in more than 60 countries and has run an international fellows training program for more than 15 years.  Some of the titles he proudly holds are:
President of the United States Bone and Joint Initiative (USBJI)
President of the International Federation of Pediatric Orthopaedic Surgeons (IFPOS)
President of SICOT Foundation
Director of the International Clubfoot Congress
Secretary of the Association of Bone and Joint Surgeons (ABJS)
Senior Editor for Clinical Orthopaedics and Related Research (CORR)
Dobbs has also earned many research awards:
Nicolas Andry Award
Hunterian Gold Medal for his work isolating the gene responsible for triphalangeal thumb
the Kappa Delta Award (orthopedic surgery's Nobel prize)
the Best paper award at AAOS, SRS, POSNA, SICOT
the European Federation of National Association of Orthopaedics and Traumatology (EFORT).