I don't know who is more excited for Pete's Dragon to premiere in the theaters August 12th – my boys or ME!  I didn't know that Disney releases a movie by the same name back in 1977.  This original story of a boy and his friendship with a green animated dragon starred iconic actors such as Mickey Rooney, Red Buttons and Shelley Winters to name a few!
I haven't seen Robert Redford in a movie in a LONG time (could be that I haven't been to the movies in a long time…) and am looking forward to his role as the old wood carver, Mr. Meacham.
In the meantime we are going to keep the anticipation going with these super family fun printables. Just click on the image to print and enjoy!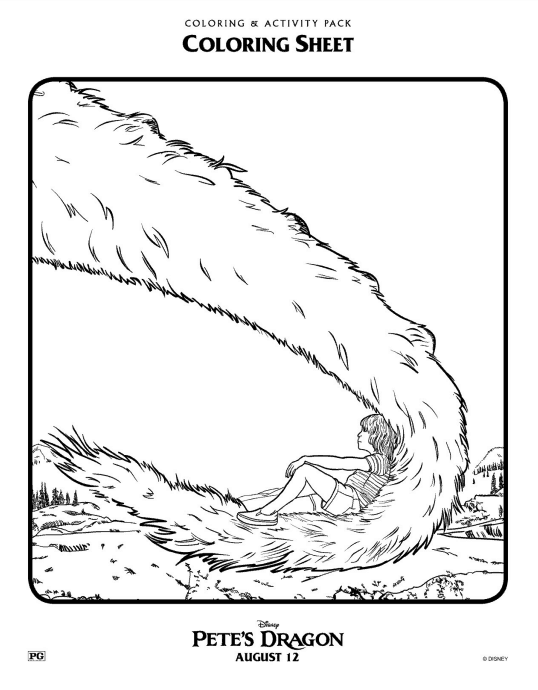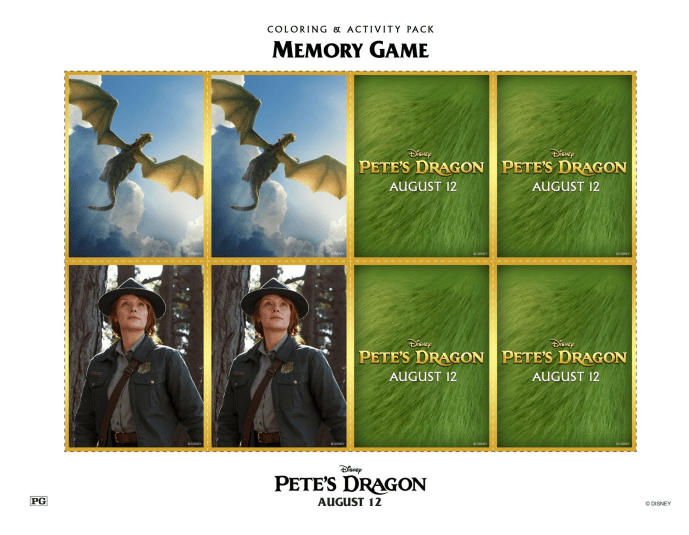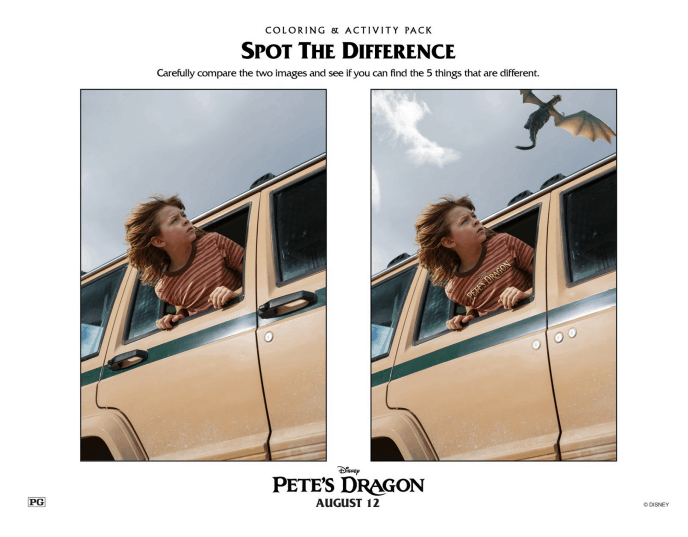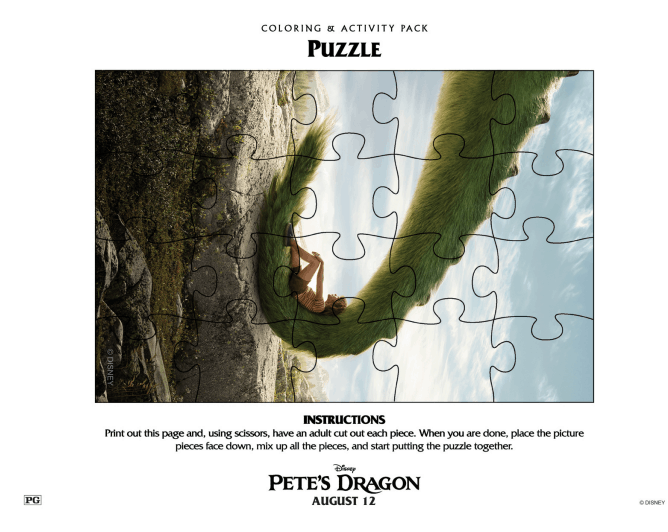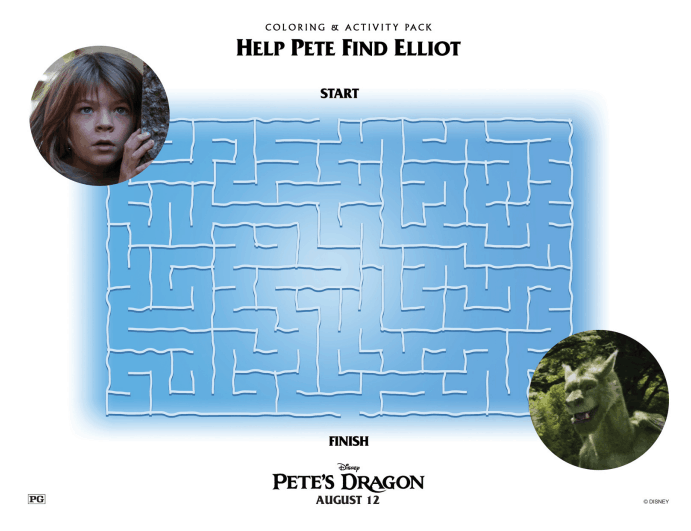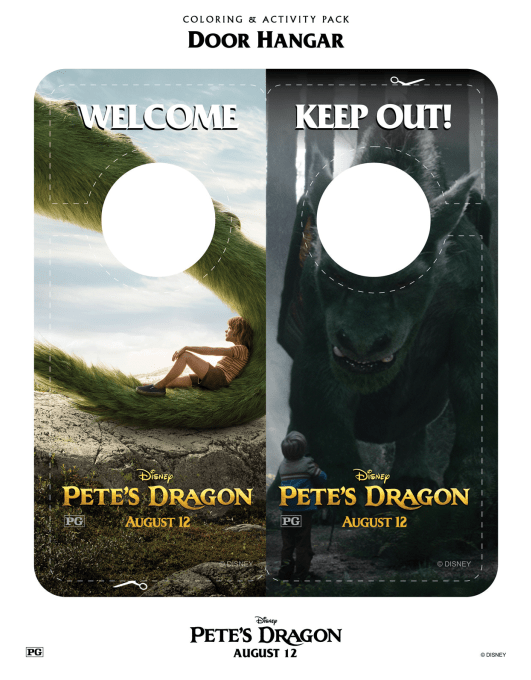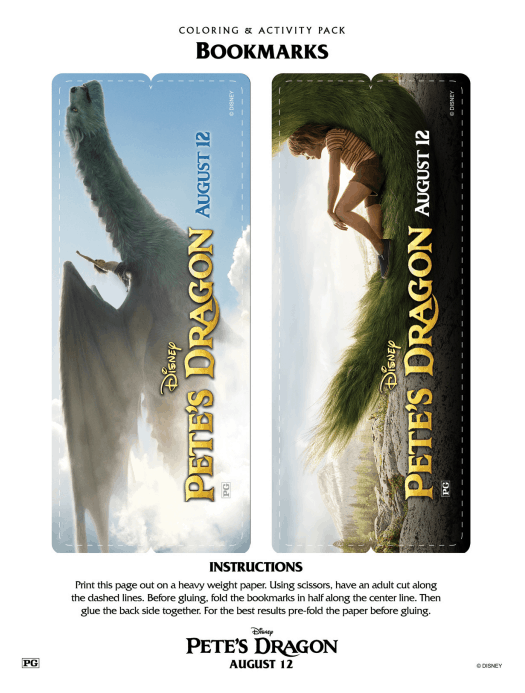 …and my most favorite of all of the printables is below!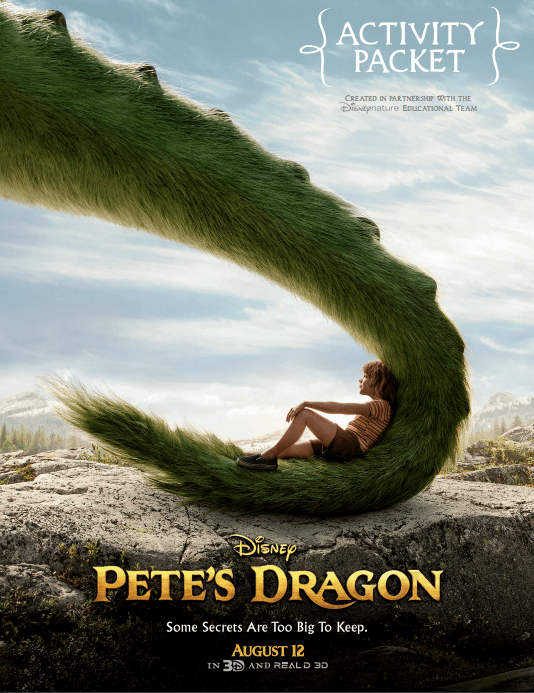 Don't forget to check out the trailer, if you haven't already:

Follow Pete's Dragon on social media to learn about behind the scenes tidbits and more!
Like PETE'S DRAGON on Facebook: https://www.facebook.com/DisneyPetesDragon
Follow PETE'S DRAGON on Twitter: https://twitter.com/disneypetes
Follow PETE'S DRAGON on Instagram: https://www.instagram.com/disneypetesdragon/  
Visit Disney Animation on Tumblr: http://disneyanimation.tumblr.com/
Visit the official PETE'S DRAGON website here: http://movies.disney.com/petes-dragon-2016
I've already scheduled a movie night for the family to watch the 1977 version before hitting the theaters in the next week or so. Are you as excited as I am to watch Pete's Dragon?